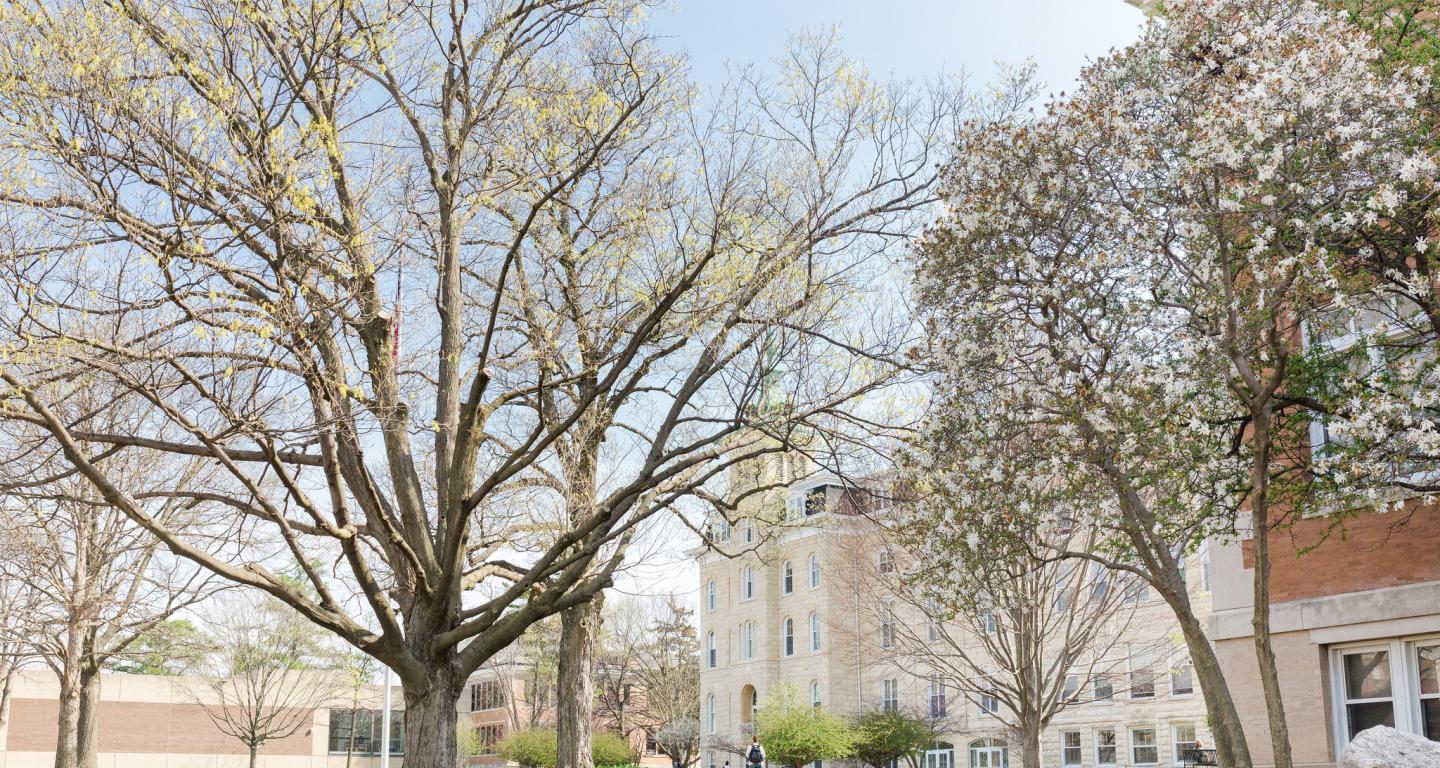 Financial Aid
North Central College administers federal, state, and private sources of financial aid. Graduate students are not eligible for all types of financial aid, but there are some resources available to you to help you fund your education.  Graduate students may complete the FAFSA for federal direct loan opportunities. Federal educational loans may have advantages over consumer loans, including lower interest rates and more favorable repayment terms.
Contact the Office of Financial Aid or call 630-637-5600 with any questions.
Eligibility
All students seeking financial aid must meet general eligibility requirements, including:
Proof of citizenship, U.S. or eligible non-citizen
Demonstration of financial need
Satisfactory academic progress
Degree-seeking, not a student-at-large
Enrolled at least half time
Cost of Attendance
Below are the costs for the 2017-2018 academic year. Please note that 3 credit hours/term is considered half-time for graduate students and 6 credit hours/term is considered full-time for graduate students.
| 2017-2018 Academic Year Programs | Tuition Cost |
| --- | --- |
| Master of Business Administration | $854 per hour/$2562 per 3-hour course |
| Master of Science in Computer Science | $766 per hour/ $2,298 per 3-hour course |
| Master of Arts in Liberal Studies | $789 per hour/$2367 per 3-hour course |
| Master of Leadership Studies | $789 per hour/ $2367 per 3-hour course |
| Master of Arts in Education | $598 per hour/ $1794 per 3-hour course |
| Senior Scholars (over age 60) | $250 per hour/ $750 per 3-hour course |
| Graduate Thesis Continuation Fee | $440 |
Master of Occupational Therapy Estimated Tuition
The Master of Occupational Therapy tuition for the 2018-2019 academic year will be $766 per credit hour.
| 2018-19 Year: Occupational Therapy | Cost |
| --- | --- |
| Fall (12 hours) | $9,192 |
| Spring (15 hours) | $11,490 |
| Summer (10 hours) | $7,660 |
| Total: | $28,342 |
Alumni Admission Graduate Student Scholarship Program
The Alumni Admission Graduate scholarship is available to new graduate students who are recommended by an alumnus/alumna of a North Central graduate program. Full-time students are awarded $1000 annually for a maximum of nine terms. Part-time students are awarded $500 annually for a maximum of 9 terms.  
Graduate Assistantships
Each year, North Central College offers a variety of Graduate Assistant (GA) positions.  Positions vary from student affairs to marketing to coaching. The GA program is designed to provide professional experiences that complement your studies and enhance your career opportunities. To learn more about the GA program, please contact the School of Graduate and Professional Studies at 630-637-5555 or grad@noctrl.edu.
Education Alliance Grant
North Central College is proud to announce a partnership with local businesses and school districts to offer the Education Alliance Grant. Eligible employees with an earned bachelor's degree will receive a 20% tuition discount on any graduate program offered by North Central College. 
Payment
Although the Office of Financial Aid will help eligible students with a portion of the costs, you may have a remaining balance not covered by financial aid. Some options for covering the remaining balance include a payment plan or private student loans.  Contact the Financial Aid Office at 630-637-5600 with questions about loans, or contact Student Accounts with any questions about your bill at 630-637-5689.