During this three-week period between Thanksgiving and Christmas, students can study abroad. The procedures are easy, and the benefits are great.
How do I apply for D-term Study Abroad courses?
Here are the application and payment procedures:
Attend the annual D-term Study Abroad Information Sessions at the end of winter term.
Meet with professors and learn about course themes and requirements.
Choose a course and enroll with a professor.
Make $400 non-refundable deposit on airfare in spring term.
Attend 15 hours of pre-departures sessions in spring and fall, completing assigned work.
Pay balance of airfare in September.
Pay $500 program fee deposit in October.
What are the benefits of enrolling in D-term Study Abroad Courses?
All D-term study abroad courses
enrich students' major or minor with elective credit
count as part of winter term schedules
provide opportunities to focus on a particular topic abroad
earn three credits
are billed as part of the 12-credit maximum in winter term
offer the chance to travel and study abroad in a variety of countries for a short time
give a taste of study abroad that may encourage long-term study abroad later
create new friendships with fellow students here and abroad
bring cultural and historical study to life
have a limited number of $1000 scholarships granted based on need and academic merit
D-Term Study Abroad Scholarship
The Jacquelyn Lewis Wentz International Fund will award up to 12 NCC students for $1000 each. This scholarship is open to all NCC students enrolled in a D-Term study abroad course as sophomores, juniors or seniors.
The scholarship will be awarded based on financial need and a minimum of 3.0 cumulative GPA. The application deadline is March 9, 2018.
Download and submit the scholarship application form to apply.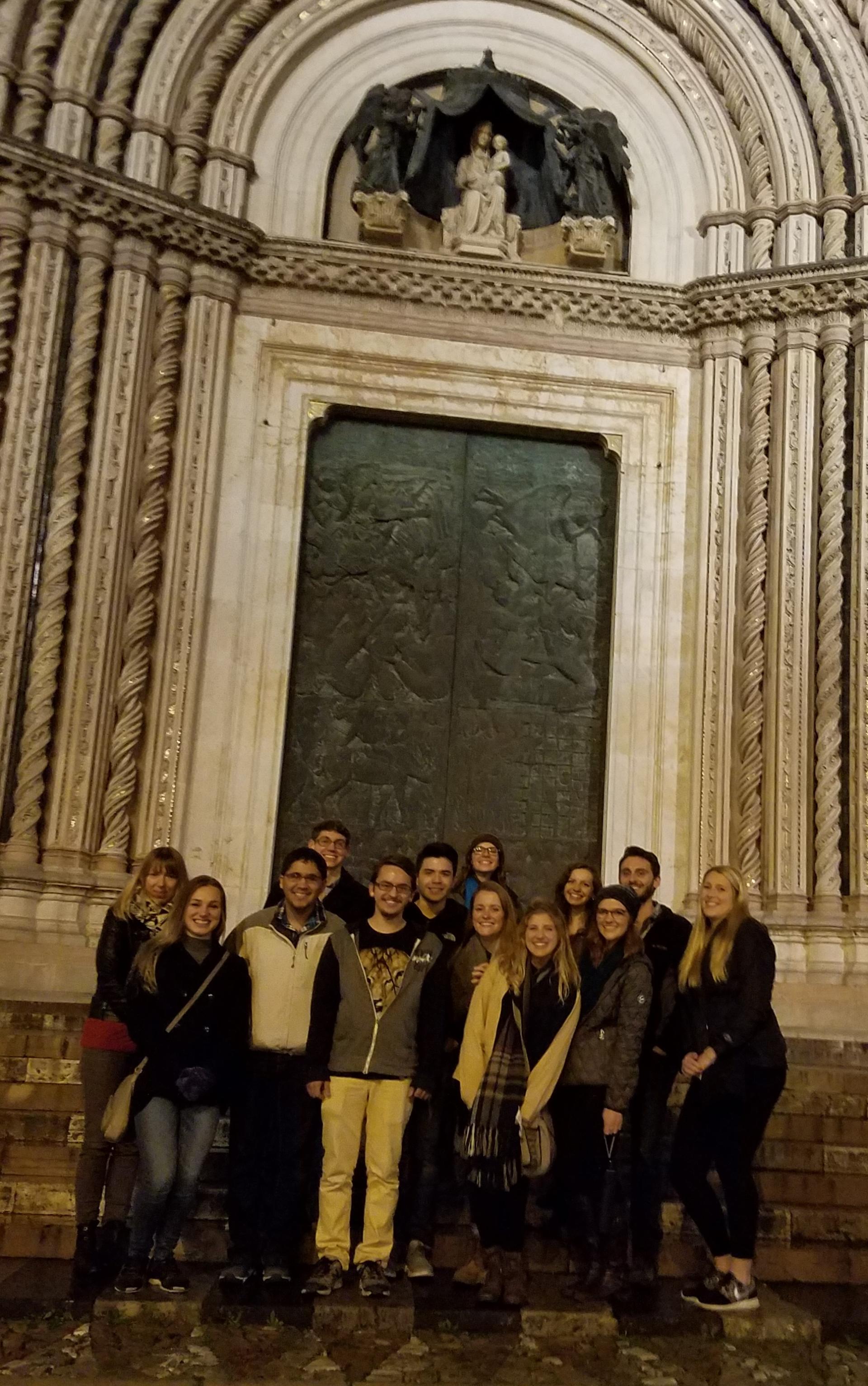 D-Term Study Abroad Enrollment & Registration Procedure
Application Procedure
1) Meet with faculty member leading the course.
2) Consult with your academic advisor.
3) Fill out the Instructor Consent Form (green slip) and have it signed by the lead faculty member.
4) Bring signed green slip to Abe House (48 E. Jefferson) and complete orange application form.
5) Pay the non-refundable airfare deposit ($400) between 3/1/18 and 4/20/18 by noon via cash, check or credit card. Once airfare deposit is paid, you will be registered and enrolled in the course. A 2.5% service fee will be charged for payments made with credit/debit card. After courses have been filled, students will be placed on a waiting list. Students with the highest number of credits earned will be given first priority.
6) Proof of passport and health form is due 5/9/18. Either a colored copy of your passport that must be valid 6 months after your return (June 20, 2019) or a receipt from applying for your passport.
7) Airfare balance and clinician report form should be paid no later than 9/14/18.
8) Pay the non-refundable program fee deposit ($500) by 10/12/18 which will not be reflected on student's account until January.
9) Remaining program fee will be billed to Winter 2019 tuition bill through the Business Office.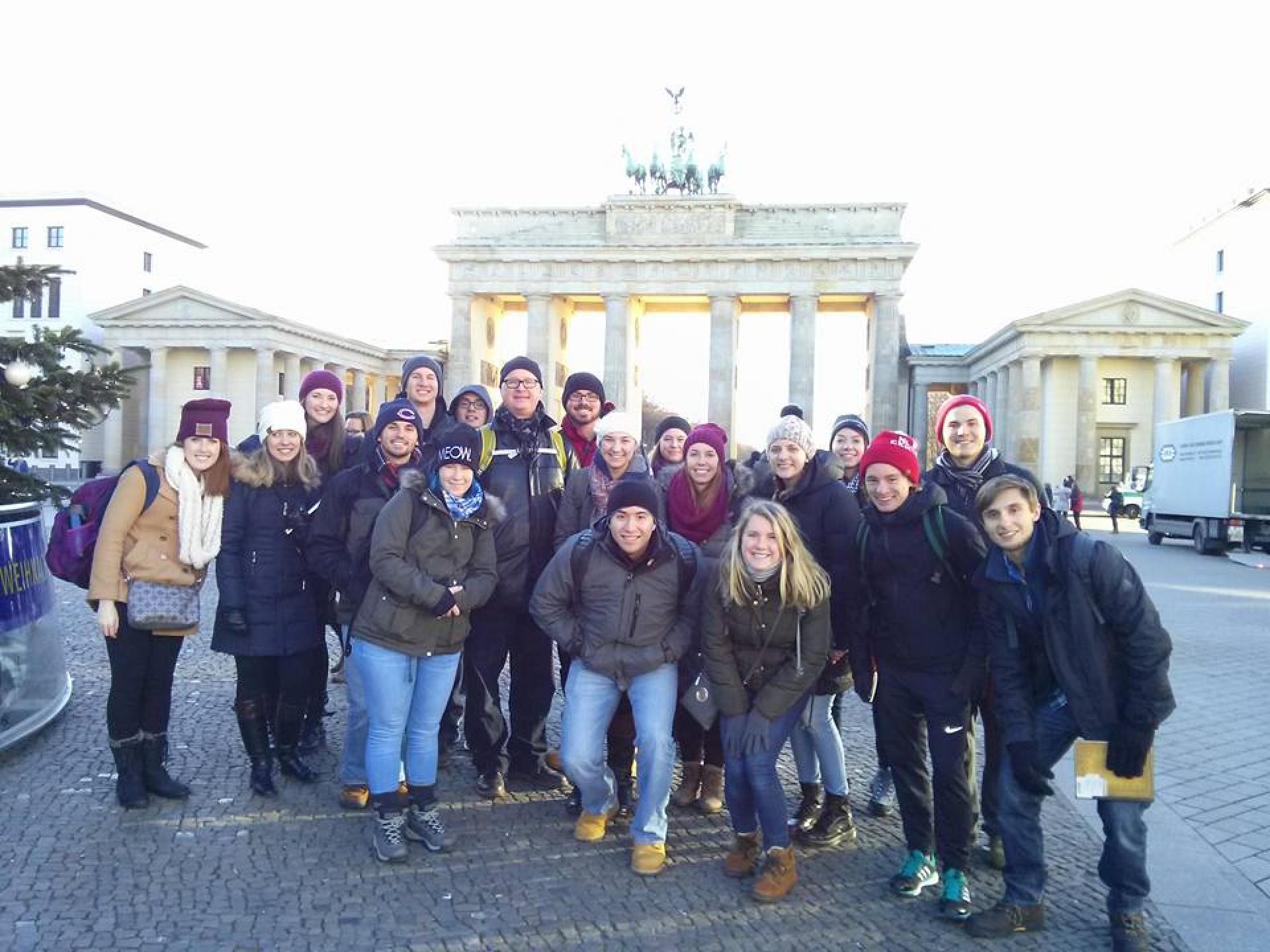 Click on the links below to learn more about D-Term 2018 courses.