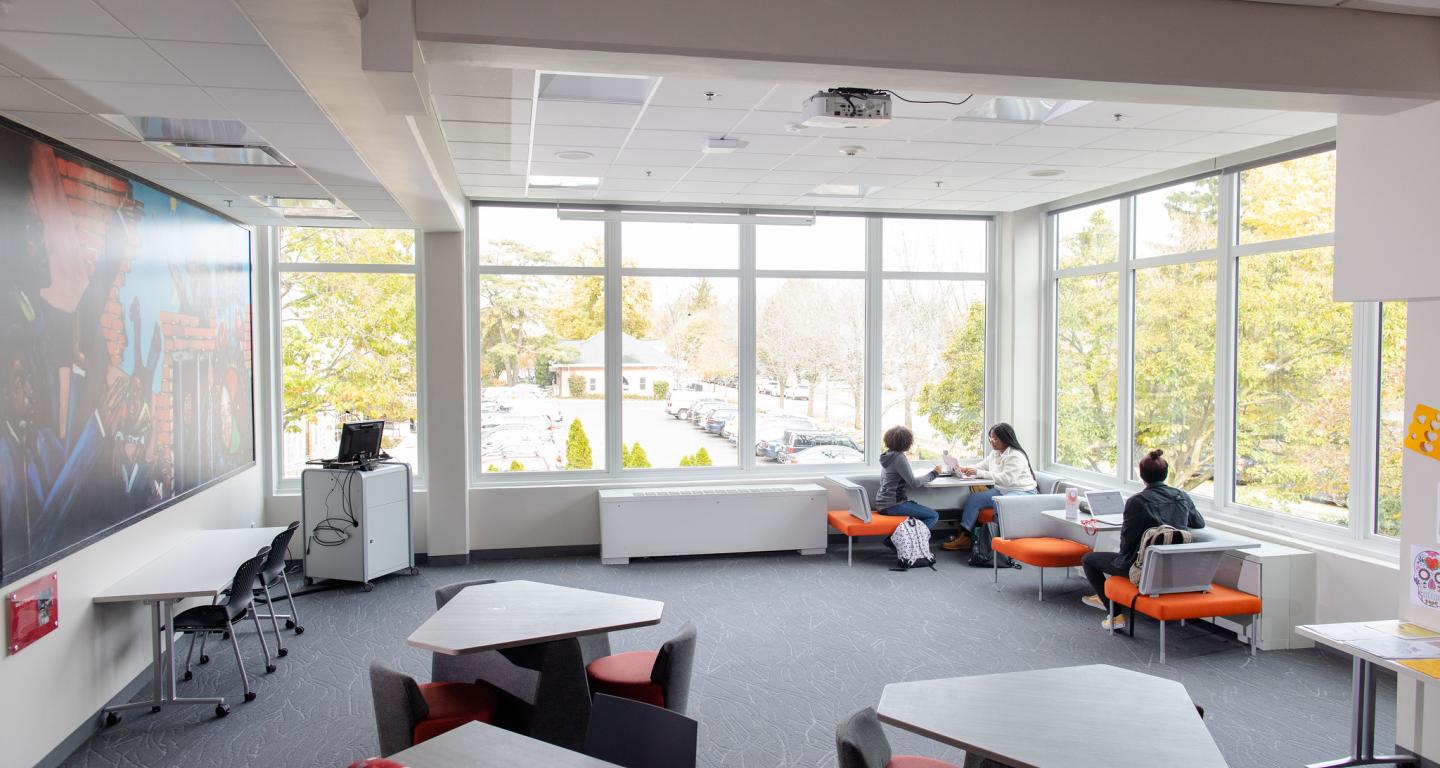 Office of Equity, Diversity and Inclusion, Values and Policies
The Office of Equity, Diversity and Inclusion oversees compliance for Title IX, Student Disability, and responds to reports of sexual misconduct in addition to harassment and discrimination on the basis of protected class. Protected class is determined by local, state, and federal law and includes but is not limited to: Race, Color, National Origin, Ancestry, Citizen Status, Religion, Creed, Sex, Sexual Orientation, Gender Identity, Gender Expression, Pregnancy, Parenting Students, Disability, Genetic Information, Age, Marital status, Familial Status (with regard to housing), Veteran or Military Status, Unfavorable Discharge (with the exception of Dishonorable Discharge), Arrest Record, and Order of Protection.   
In order to maintain a non-discriminatory environment, the Assistant Vice President for Equity, Diversity, and Inclusion can implement interim actions and supportive measures. 
An interim suspension or reassignment (immediate, temporary suspension pending the outcome of the resolution process or student conduct process),

Suspension with or without pay pending an investigation,

A College No Contact Order (an order that an individual refrain from direct/indirect contact with another person[s]),

An escort to ensure movement safely between classes, activities or work assignments,

Safety planning, 

Restrictions on access to campus or areas of campus (i.e. College No Trespass Order),

Restrictions on participation in College athletic programs,

Appropriate changes in academic schedule (for the reporting party and/or responding party), housing arrangements, transportation, office location or work assignment arrangements,

Visa and immigration assistance,

Assistance with enforcing locally obtained protection orders on campus,

Access to on-and off-campus counseling and/or health services, and/or

Assistance in reporting the matter to local police.
In addition, it is also recognized that experiences with discrimination, harassment, sexual misconduct, and/or retaliation can interfere with academic or work performance. Therefore, the Assistant Vice President for Equity, Diversity and Inclusion will review with the parties their rights to reasonable academic accommodations and will assist in making these requests to the appropriate advisor, faculty member(s), department chair or dean, or College administrator.
Referrals to on-and off-campus resources

Working with College staff to re-calculate financial aid due to changes in family or dependency status

Working with College staff to minimize the negative impact on the student's completion rate

Working with faculty to request academic accommodations such as extra time to complete assignments, projects, or exams

Working with faculty on identifying excused absences and opportunities to make-up work that was missed

Arranging for test or class re-takes, or withdrawal from a class or campus without academic or financial penalty, to the extent possible

Working with supervisors and departments about temporary or permanent work reassignments

Working with Residence Life to reassign a room
A reporting party can report an incident and ask for confidentiality or for a complaint not to be investigated. While confidentiality will limit the Assistant Vice President for Equity, Diversity and Inclusion's ability to respond, these requests will be honored when a safe, nondiscriminatory environment for the reporting party and the campus community can be maintained. In these cases, the Assistant Vice President for Equity, Diversity and Inclusion would conduct a preliminary inquiry to determine appropriate remedies and necessary steps to prevent recurrence of the alleged behavior.  
If, however, the preliminary inquiry provides information that indicates that a non-discriminatory or safe environment cannot be maintained, the College reserves the right to initiate an investigation without a formal report or participation by the reporting party. The reporting party can participate in as much or as little in the process as they so choose.