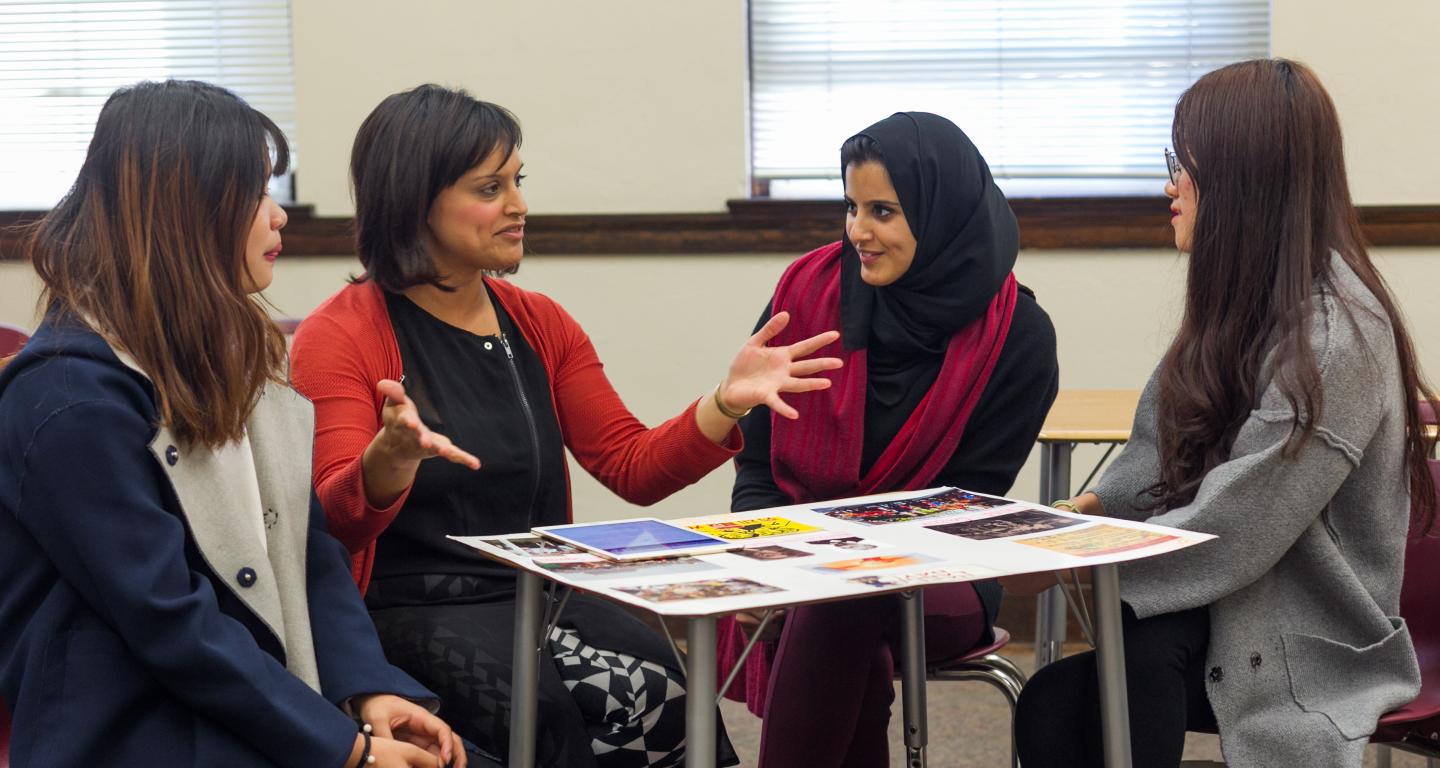 English Language Institute Calendar & Costs
The English Language Institute (ELI) offers intensive English courses year round. In all programs, students are accepted to the ELI on a rolling basis - there are no official application deadlines. We recommend that ELI applications are sent at least eight weeks before the start of each term so students have enough time to complete the visa application process.
Calendar 2018-2019
Currently, the ELI has four start terms: Fall, Winter, Spring, and Summer. Fall, Winter, and Spring terms are each 10-weeks, and they follow the North Central College academic calendar. The Summer term follows an 8-week schedule in June, July and August.
Calendar 2019-2020
Starting fall 2019, the English Language Institute is changing to 8-week terms. We are changing our calendar so students have more options to start (we will have five start terms) and to align with the North Central College semester calendar that starts in fall 2019.
Starting in August 2019, the English Language Institute will have five 8-week terms throughout the year.  Eligible students can also study part-time in the English Language Institute and pay a per course fee.
Calendar and cost estimate information for the terms is listed below. The cost information is an estimate and should be used as a guide to help you plan for your education.
Calendar Overview for ELI Terms
| Term | Length | Airport Pick-Up Day | Orientation | Class Dates |
| --- | --- | --- | --- | --- |
| | | | | |
| Winter 2019 | 10 weeks | December 28, 2018 | December 31, 2018 | January 2-March 13, 2019 |
| Spring 2019 | 10 weeks | March 21, 2019 | March 22, 2019 | March 25-June 5, 2019 |
| Summer 2019 | 8 weeks | June 9, 2019 | June 9-10, 2019 | June 10-August 2, 2019 |
| Fall A 2019 | 8 weeks | August 9, 2019 | August 12-16, 2019 | August 19-October 11, 2019 |
| Fall B 2019 | 8 weeks | October 14, 2019 | October 15, 2019 | October 16-December 11, 2019 |
| Spring A 2020 | 8 weeks | January 2, 2020 | January 3, 2020 | January 6-February 28, 2020 |
| Spring B 2020 | 8 weeks | March 5, 2020 | March 6, 2020 | March 9-May 1, 2020 |
| Summer 2020 | 8 weeks | June 11, 2020 | June 12, 2020 | June 15-July 31, 2020 |
English Language Institute Cost Estimates: Winter 2018- Summer 2019
| 2018-2019 Costs (10-week term) | |
| --- | --- |
| Tuition | $3,930.00 |
| Room & Food | $3,811.00 |
| Activity Fee & Books | $160.00 |
| Personal Expenses | $280.00 |
| Medical Insurance | $365.00 |
| Total (per 10 week term) | $8,546.00 |
| 2018-2019 Per Course Fee (10 week term) | |
| --- | --- |
| Tuition | $975.00 |
| Book Fee | $25.00 |
| Total Cost Per Course | $1,000.00 |
English Language Institute Cost Estimates: Fall 2019-Spring 2020
| Costs: Fall A 2019-Spring B 2020 (8 week terms) | |
| --- | --- |
| Tuition | $3,000.00 |
| Room & Food | $2,945.00 |
| Activity Fee & Books | $145.00 |
| Personal Expenses | $225.00 |
| Medical Insurance | $240.00 |
| Total (per 8 week term) | $6,555.00 |
| Fall A 2019-Spring B 2019-2020 Per Course Fee (8 week term) | |
| --- | --- |
| Tuition | $750.00 |
| Book Fee | $25.00 |
| Total Cost Per Course | $775.00 |