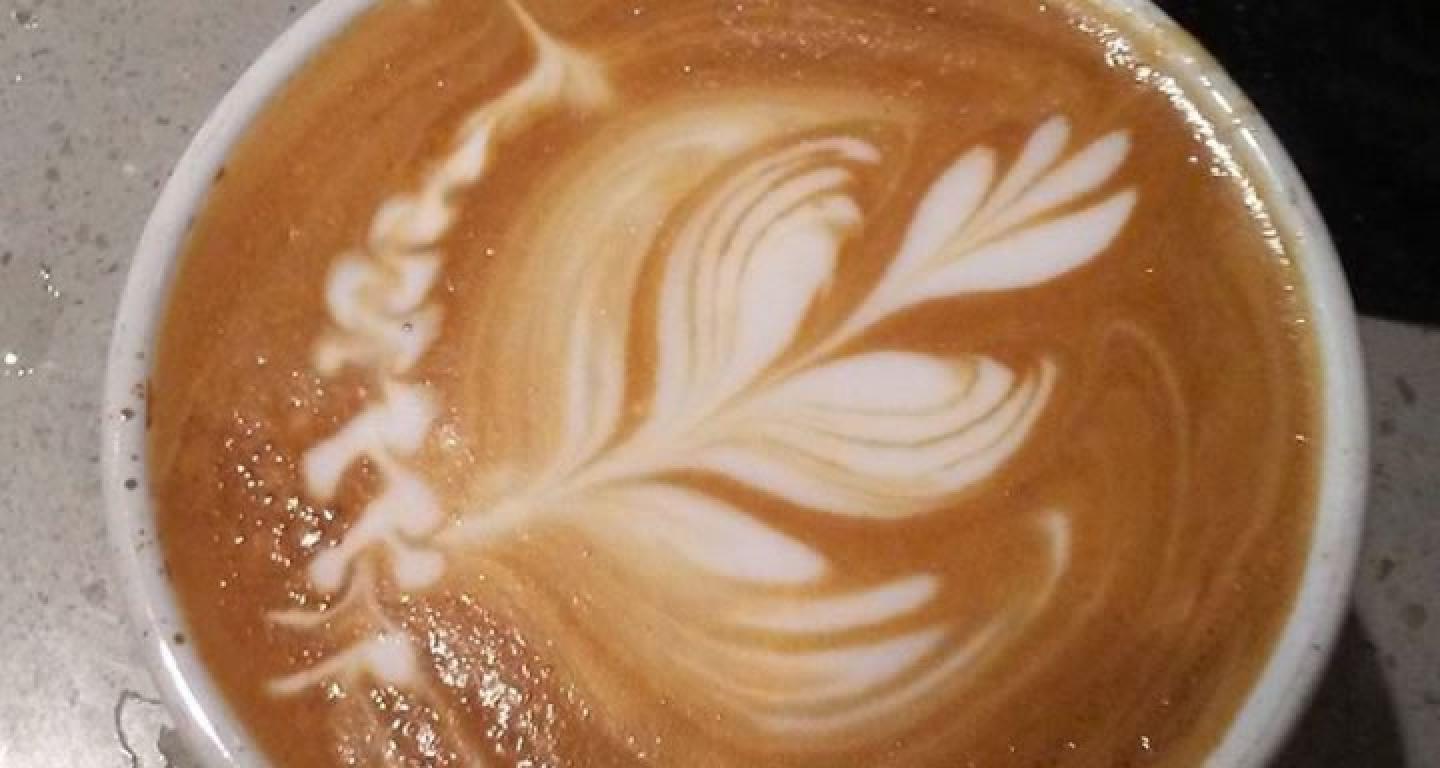 North Central News
Aspiring teacher David Soto '18 competes in international barista contest
Nov 01, 2016
For baristas, latte art is like painting to Monet. Measuring the right amount of ingredients is a quintessential skill, and knowing the thickness of the milk is as important as pouring it in the proper-sized cup.
North Central College's David Soto '18 has been practicing the art of making the perfect cup of coffee for the past three years as a barista at Gloria Jean's Coffees. With his passion for the delicious pick-me-up, he was invited to participate in the 2016 National Barista Competition in early September, which qualified him to compete in RFG Food Group's International Barista Competition held in Gold Coast, Australia. Competing against many other countries, Soto's coffee-making abilities earned him fourth place in the international competition.
"I went through a good 30-page packet on just the expectations of coffee making—that's not even the rules," said Soto. "Coffee culture is a lot stronger around the world in terms of espresso-based drinks. In America it's bigger and sweeter, but around the world, they focus on the strength of the drink. Getting into that culture, of different expectations, was a learning experience."
The average barista who participated in the competition in Australia had at least five to seven years of experience. Soto's experience may have been less than his opponents, but his passion for coffee put him near the top.  
"I've always had an interest in art," said Soto. "I am a musician, so I started with music for a while. Then, I switched my majors to history and secondary education. But when I first started working at Gloria Jean's, I found the art in making coffee—it's not just the design in the latte you make.
"The art to coffee is in every move you make, how well you do the technical stuff, the flow, the pouring … You find a passion for the things you see beauty in, and I feel like coffee is an art in many different ways."
After demonstrating his passion and skill with coffee in Australia, Soto's confidence grew from the experience. He was able to take his knowledge of U.S. coffee standards and adapt to the universal standards implemented in the international competition, improving his skill level and growing his knowledge of the art.
While Soto continues to pursue his studies and teaching goals at North Central, he looks to let his passion drive him forward, wherever that may take him.
Check out Soto's coffee-making skills and knowledge here, when he appeared on ABC 7 News. 
 
Soto's motto for life: "If you don't do it with a passion, don't do it at all."
By Stephanie Snyder '15/M '17