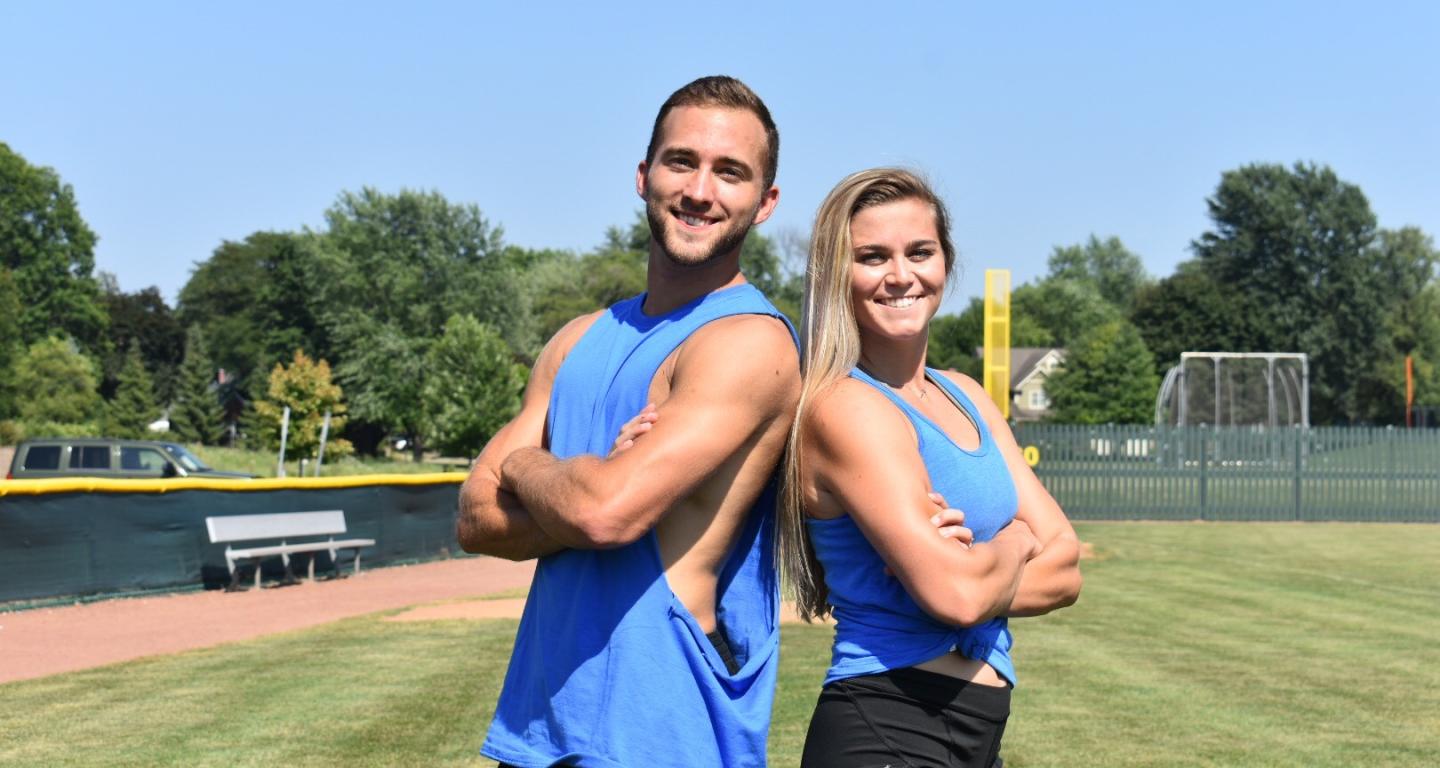 North Central News
Clugston '19 and Collier '19 look to bring Cardinal Pride to "The Amazing Race"
Nov 09, 2018
Taylor Clugston '19 and Jared Collier '19 know a lot about competitive drive, teamwork and success from their time on the North Central College softball and men's soccer teams. They made the tough but exciting decision to put those attributes to the ultimate test.
Clugston, a biology major and Collier, a marketing and management major, are engaged to be married and one of many interests they share is a love of reality competition shows. After working some backchannels to get in touch with a casting producer, they pitched themselves as a team for CBS-TV's hit reality show, "The Amazing Race."
"We were sixth-grade sweethearts turned college athletes," said Collier. "We broke up in middle school and started dating again our freshman year of high school. We have been inseparable ever since. I think our all-American love story appealed to them because we got a call two days after sharing our story saying they were interested in us."
The pair made an audition tape, and one week after submitting it flew to Los Angeles to take part in the final round of casting. While they weren't selected for this season, it was ultimately for the best.
"We were told filming would have started around November, so we probably would've had to take a term off," Collier said. "Now we can graduate on time and try again next year!"
Collier learned a lot about the casting process and is interested in pursuing casting in the future. He helped alumna Olivia Goethals '16 with her application video and photos for "The Bachelor" and "Bachelor in Paradise."
"Everyone has a great story to tell if you tell it the right way," said Collier.