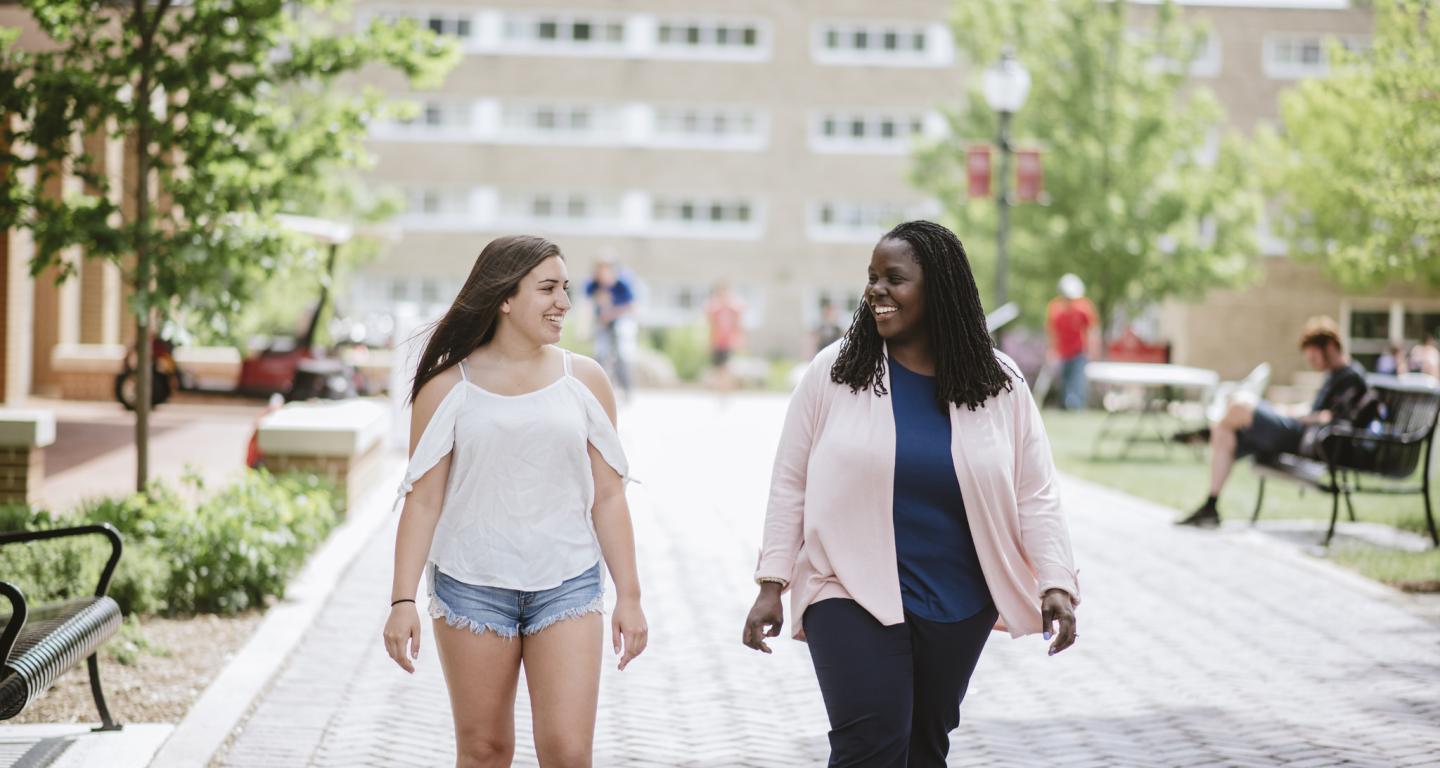 North Central News
North Central's Dorothy Pleas receives award for promoting diversity and inclusion
Dec 19, 2018
Diversity and inclusion have been "buzz words" in mass media as of late, but for North Central's Dorothy Pleas, director of multicultural affairs, they have always been at the core of her work ethic.
As a result of her dedication to serving the underserved, Pleas was recognized by the National Association of Student Personnel Administrators (NASPA), the largest student affairs organization with members from all 50 states, 25 countries, and eight U.S. territories. She received NASPA's "Equity, Diversity, and Inclusion" award at its regional conference.
Pleas serves as the primary source of support for more than 300 underrepresented students and first-generation students, developing programs that focus on recruitment, retention and student success. Over her eight-year tenure at the College, she has helped more than double the number of students who identify as racial and ethnic minorities.
"There are very few people who have lived their entire lives committed to improving diversity, inclusion and access in the ways that Dorothy has," said Kimberly Sluis, vice president of student affairs and strategic initiatives. "Most of her work has been behind the scenes, connecting with students who need a mentor and advocate, sharing what she has learned generously with faculty, coaches and staff, and providing opportunities for individuals from underrepresented groups to connect, engage and thrive."
"When it comes to diversity, advocacy, inclusivity and civic engagement on North Central's campus, Dorothy is the backbone," said Milia Harris '20, an executive board member of the Black Student Association.
In addition to mentoring students, Pleas has also been supporting open dialogue on campus by coordinating Fireside Chats where students, faculty and staff gather for an open roundtable discussion of current events.
"With today's polarized climate, we want to create a space for open discourse on campus," said Pleas. "There may be a lot of differences between us, but these events are about finding common ground. It gives people hope."
As the leader of the Premier Scholars bridge program, advisor for the Black Student Association, and coordinator of campus events such as Anti-Hate Week and Martin Luther King Jr. Week, Pleas has made it her mission to make every student know that they are welcome on campus.
"If North Central doesn't have something already to serve a student's need, we make it," said Pleas. "We have created a culture where everyone is a resource for students, and the main reason we do what we do is for our students."
Pleas' work has always been recognized by students on campus, and NASPA's award comes as no surprise to those who have benefitted from her guidance and support.
"Within our campus community Dorothy Pleas is a household name," said Sluis. "She is nothing shy of a hero and a champion, oftentimes for those who need one most."