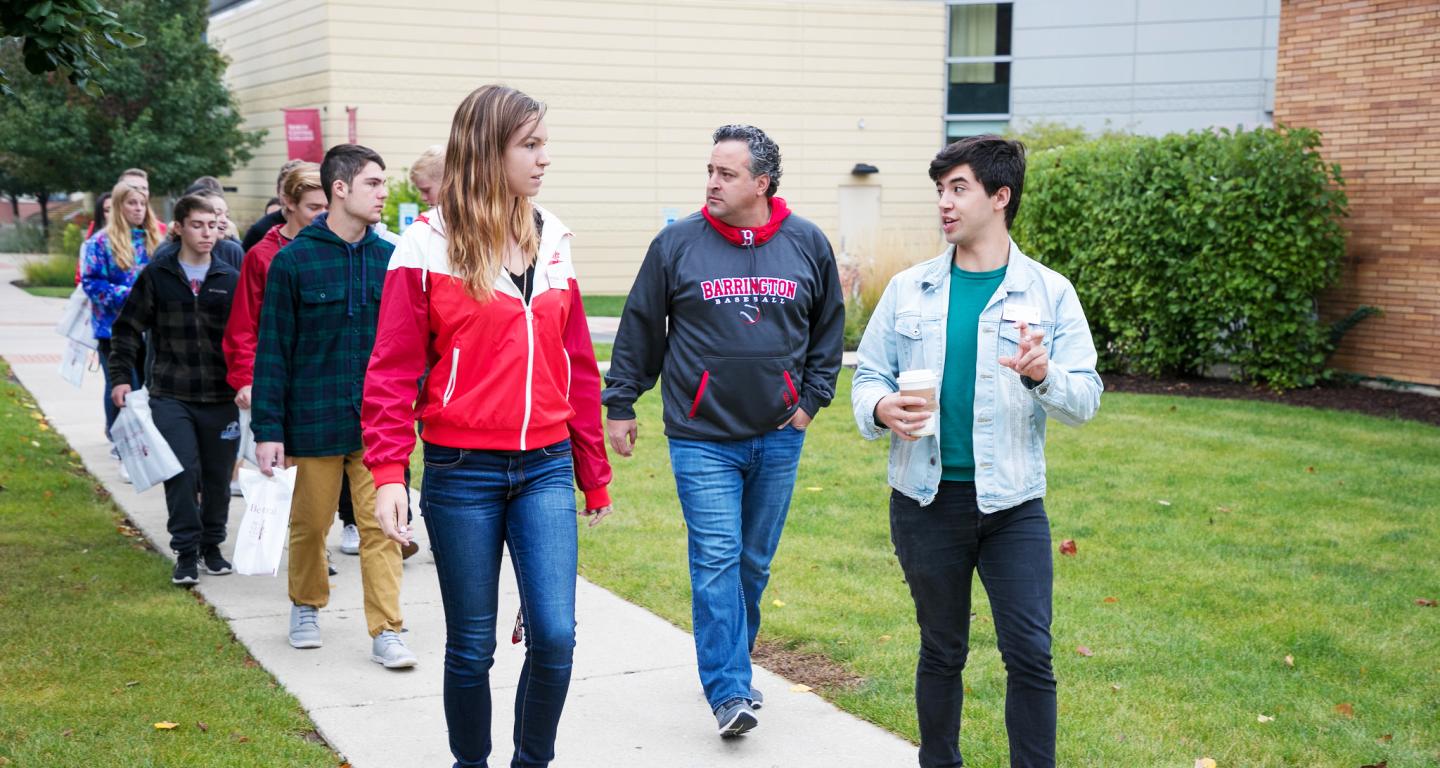 North Central News
Visit day on Jan. 19 designed for Spanish-speaking students and families
Jan 11, 2019
North Central College is hosting a freshman campus visits on Saturday, Jan. 19 for Spanish-speaking or bilingual prospective students and families with an interest in the College.
Guided walking tours of campus, led by current North Central students and conducted in Spanish, provide an in-depth look at the beautiful 68.5-acre campus, recently upgraded facilities and modern amenities. You can request to see a residence hall room, fine arts and athletic facilities as part of your tour, as well.
You'll hear from a freshman admission counselor about student life opportunities and the College's academic highlights, as well as obtain guidance on the admission process and financial aid.
The visit day program starts at two different times, at 9 a.m. and 10:30 a.m., with a short presentation before the campus tour. Find more information, schedule a time for your visit and register on our web page.
If you cannot attend on Jan. 19, there will be more Saturday campus visit times available during the winter and spring terms. For more information call 630-637-5800 or go to northcentralcollege.edu/visit/freshman-saturday-campus-visit.