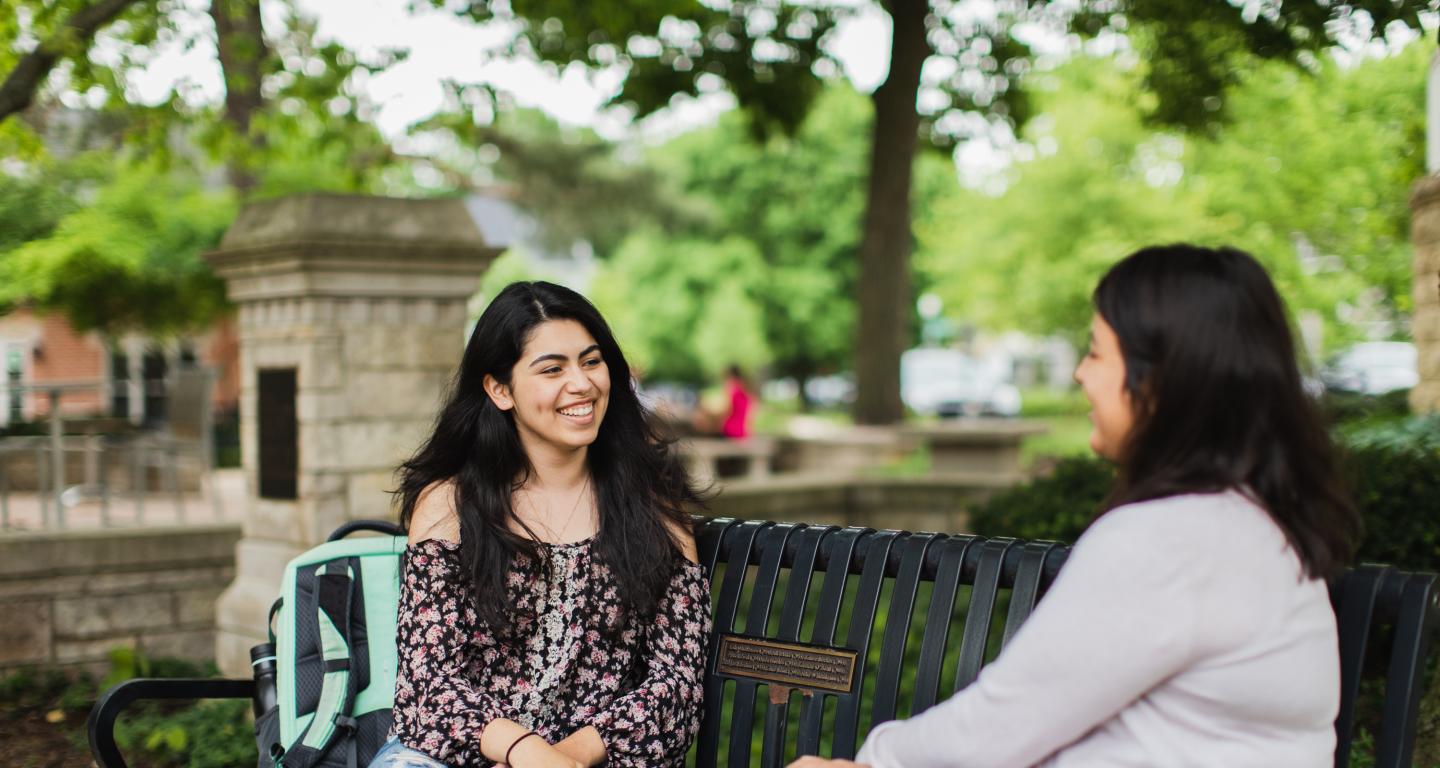 North Central News
North Central College hosts visit day on August 9
Jul 31, 2019
North Central is hosting a visit day on Friday, Aug. 9, for prospective students looking to broaden their horizons at one of the top regional colleges in the Midwest.
During their visit, students can learn from faculty and staff about student life and academic opportunities at the Student Life Fair. They can also learn more about the admission process and financial aid before embarking on tours around the 68.5-acre campus, surrounded by the beautiful landscape of Naperville's historic district.
Groups can take trolley tours around downtown Naperville, ranked the sixth best place to live in the United States in March 2019 by Niche.com. Current North Central students will lead walking tours of the arboretum campus, newly renovated academic buildings and modern amenities. Later, families can dine with us at Kaufman Dining Hall, a popular buffet-style option on campus.
The visit day program starts at the Wentz Concert Hall, 171 E. Chicago Avenue in Naperville. There is an optional session for high-achieving students beginning at 9 a.m., followed by general check-in at 9:15. More information and a full schedule for the day are available on the web page.
Students can schedule individual visits on any day of normal operation that is most convenient for them if they cannot attend on August 9. Visits are available Monday through Saturday. To find out more, register for the upcoming visit day or setup a one-on-one visit, call 630-637-5800 or go to northcentralcollege.edu/visit.