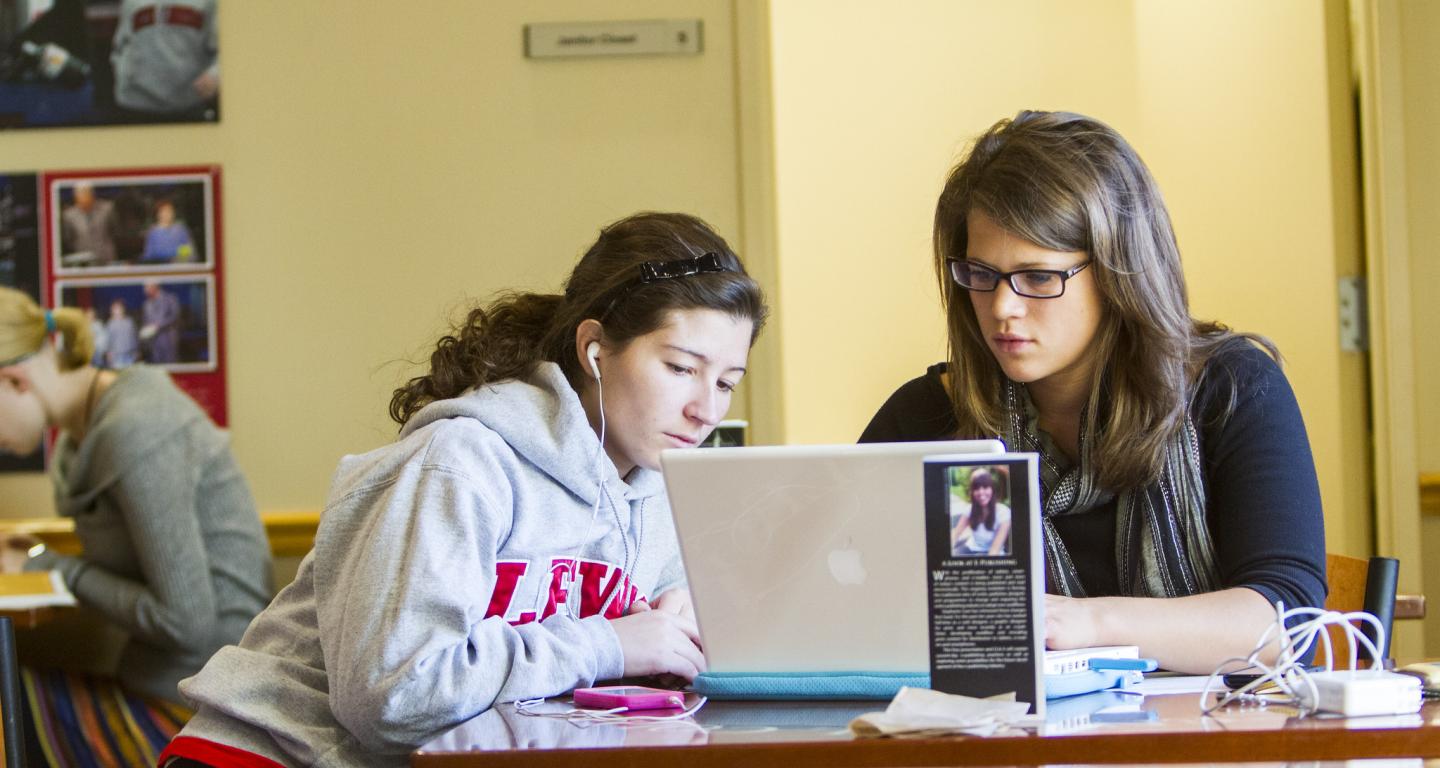 North Central News
7 Essential FAFSA Steps
Oct 08, 2021
How and When to Apply for Financial Aid
The reality of college is that it's not easy to pay for. While the price tag may look outrageous, you have to remember, that earning an education is what is going to set you up for your future career.  And second, that the high price of higher education is no secret. While the price of a college education may seem intimidating, just remember that there are several financial services that can help you pay for it. That's why in addition to college applications, there's the FAFSA.
You may have heard this word already, and if not, now is the first time of many. What does this mysterious term mean, and why does it matter so much? Is it a name? A place? If you don't know how how to apply for FAFSA, our professionals are here to help. 
FAFSA stands for Free Application for Federal Student Aid. You read that correctly—it's a student financial aid form you fill out to receive free money from the federal government to help pay for college. Got your attention now?
Kevin Towns, Director of Financial Aid at North Central College explains, "The Free Application for Federal Student Aid (FAFSA) is a universal tool that provides students access to the resources from the federal and state government, colleges, and private organizations. With the help of the tools included on the FAFSA and the support of financial aid professionals, college can become an affordable option for any student."
In other words, FAFSA can help both undergrad and graduate students pay for their studies.
Here's a helpful guide on how and more importantly, when to apply for FAFSA. This guide will walk you through the different FAFSA steps so you know exactly what to expect when applying through the FAFSA or federal student aid website. By the end, you will have learned not to fear the FAFSA, but to use it so you can find out how to get into the college, especially the one of your dreams. FAFSA is your friend and, if you have financial eligibility, it's your ticket to a student federal financial aid package, federal loans, and other funds. Let's dive into the FAFSA financial aid application process! 
1. Make a list of your top colleges 
You will need to share the results of your FAFSA form with the schools you want to go to, so before you do anything else, figure out which schools those are. Check out our guide on How to Apply For College for help on choosing a school. 
Part of the FAFSA form will be getting each college or university's school code. Once you have them, don't be shy. You can (and should) include every school you're considering when applying for financial assistance. You can add up to 10 at a time, and there's no penalty for including additional schools where you don't end up applying. Colleges and universities won't be informed of who else you include in your student aid request. So, how to add more than 10 schools to FAFSA? If you want to add more than 10 schools, you just call the Federal Student Aid (FSA) Information Center for help.
2. Gather the required information
The FAFSA helps determine eligibility, so it requires a whole lot of financial information to determine priority consideration. It's best to track it all down first so you're not stuck while you're working on the form for your financial assistance. Here are the required documents you (and your parents) will need:
A Social Security number
An Alien Registration number (if you are not a U.S. citizen)
Federal income tax returns, W-2s, anything else indicating what money you've earned (If you or your parents have filed your taxes, the new IRS Data Retrieval Tool (DRT) makes this a lot easier, as you can link up your tax returns with the form.)
Bank statements and records of any investments
Records of any untaxed income
3. Create your FAFSA ID
You and your parents will need to create FSA IDs so you can complete the form. Be sure to do this ahead of time.
You and your parents each have to have your own FSA ID or federal student aid ID unless you are an independent student. Your parents can't create yours for you (But don't worry, you're free to help them with theirs). You will be asked if you want to give an email address or mobile phone number, you have to provide one. If you do give them an email address, make sure you and your parents have different emails and phone numbers on your accounts.
Be sure not to share your federal student aid ID with anyone, and keep it safe where you can find it. You'll need it to renew your FAFSA each additional year.
Go to StudentAid.gov/fsaid to create your FSA ID.
4. Use the correct tax information
Be sure you are selecting the FAFSA for the correct year:
If you plan on starting college between July 1, 2021 and June 30, 2022, file the 2021-2022 FAFSA using your 2019 tax return information. That form has been available since October 1, 2020, so you should get to it as soon as possible.
If you plan on starting college between July 1, 2022 and June 30, 2023, file the 2022-2023 FAFSA using your 2020 tax information. That form will be available from October 1, 2021 to June 30, 2023.
When asking "when do you apply for college?" don't forget that there are also important application deadlines for  the FAFSA. Remember: Federal student aid is mostly given out on a first-come, first-served basis, so the quicker you apply the better. In Illinois, your FAFSA also helps determine your eligibility for Illinois Student Assistance Commission programs. North Central College recommends you fill out your FAFSA application by December 31.
5. Start filling out your information
The first part of the FAFSA form is easy. Go to fafsa.gov and click "Start Here."
The form will let you choose whether you are the student or if your parent or preparer is filling out the form (Or you if you're a student from a Freely Associated State).
You'll have the option to create a save key, which is a temporary password you can use to save your progress and come back later or if you and your parents want to switch off working on the form.
Feel free to do this, but make sure you and your parents are not working on the form at the same time on different computers. More than one login at a time can make you lose your progress.
Read all the directions for the financial aid application over closely, and as many times as you need if you can't understand them. You'll see blue question mark icons you can click on if you ever need help.
6. Complete the entire application
The federal aid form has seven sections you'll need to finish:
Student demographics: all your information, including name, social security number, birth date, mailing address, email address, gender, phone number, driver's license number (if you have one), whether you're married or not, whether you're a U.S. citizen or not, and whether you are willing to do work-study jobs
School selection: here's where you tell them which colleges you're thinking about as well as the name and location of your high school
Dependency status: you'll be asked a series of specific questions to determine whether you are required to provide parent information on the FAFSA form.
Parent demographics: mostly the same stuff they asked about you, including who lives with your parents (If you are independent, you don't have to fill out this section. And if you need help deciding who counts as a parent and what should be included here, FSA has a guide online.)—don't forget who is Parent 1 and who is Parent 2!
Financial information: this is the part where you and your parents can use the IRS Data Retrieval Tool if possible, or otherwise you can put information from your W-2s in manually
Sign and submit: both you and your parents need to sign, and they'll have to remember who they put down as Parent 1 and Parent 2
Confirmation
7. Submit your application 
Congratulations, your application is done and pending! Now you just have to wait to receive your FAFSA results.
Once you click "Submit," your federal aid form should be processed in three to five days, or seven to 10 days if you fill out the financial aid application on a paper FAFSA form.
After your FAFSA application is processed, you and the schools listed will get a copy of your Student Aid Report, including your Expected Family Contribution and your eligibility for Pell Grants. Once you've submitted the requirements, your school's financial aid office will also submit a financial aid award letter for you. 
But don't stop at FAFSA! Financial aid professionals understand that finances are not one size fits all, so plan to talk to the school's financial aid office about other available options.
At North Central College financial aid office, we love the FAFSA and we're all about getting you acquainted. For more information on applying for financial aid, including what aid North Central College offers and our FAFSA school code number (001734), go to northcentralcollege.edu/aid-costs/applying-aid.