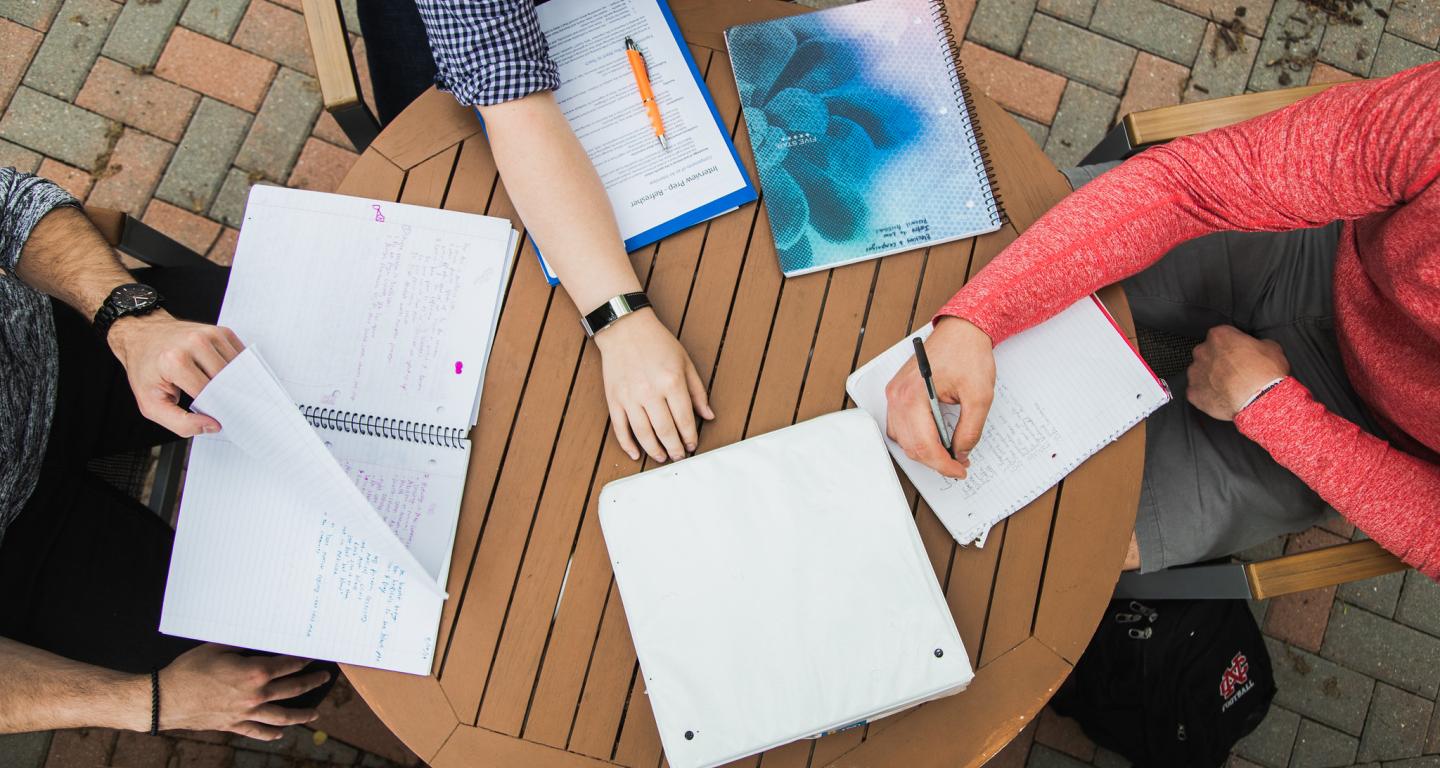 North Central News
When Do You Apply For College?
---
Nov 26, 2019
College Application Timelines You Should Follow
There are a number of factors to consider about how you apply for college, but an important question that often gets overlooked is: When should you apply to college?
While there is no perfect schedule for applying to college, there are some important timelines you should be aware of so you don't lose out on critical financial aid or scholarship opportunities, or miss your dream college's application deadline. Read on for helpful information about when you should apply to college.
Junior Year
It's never too early to start putting together your college wish list, but junior year of high school is when most students start to think about college. It starts with taking a standardized test, such as the SAT and/or ACT—perhaps even more than once in order to achieve the best test scores possible. Your SAT or ACT score could factor into which schools are the best fit for you academically as well as what types of aid you might be eligible for.
Before you're up against any official college application deadlines, junior year is a great time to talk to friends or family members who are in college or have recently graduated, to learn about their experiences. You can also do some digging online and attend college fairs to speak with college representatives and get a better feel for the programs and opportunities available at different schools. As you do this, compile a list of the schools that interest you, as well as the programs and majors that you might wish to pursue.
Junior year is also an ideal time to visit a few local colleges. Being on campus, touring facilities, and hearing from current students and professors will start building your sense of what the college experience is all about.
Summer Before Senior Year
Between trips to the beach and the pool, spend some time during the summer before your senior year to sketch out your college application "game plan." You might take the opportunity to visit a few schools that are further away from home. But even more importantly, it's time to compile your list of target schools—i.e. the schools you're strongly considering applying to. Research college application deadlines as well as aid and scholarship opportunities. While most college applications aren't due until the winter or early spring of your senior year, some schools have early application deadlines in the fall.
Many schools require or encourage application essays and letters of recommendation. While no one wants to think about "homework" over the summer, it's better to check some of these items off your to-do list now so you don't have to take on the extra burden of writing your college essay during the school year. You might also have better luck asking your teacher to work on a letter of recommendation over the summer. Getting a headstart on these things could be your answer to how to get into the college of your dreams.
It's important to note that the Common Application opens each year on August 1. The Common App is a platform that enables students to create a profile, upload their information, and apply to numerous colleges through a single system. The application is accepted by nearly 900 different schools.
Fall of Senior Year
At the start of your senior year, meet with your school guidance or college counselor to help ensure you have all your ducks in a row. Questions to consider include:
Am I targeting the right mix of schools for me?
What are the admission application deadlines for my target schools?
Which of my target schools require essays, letters of recommendation and/or interviews?
Are there additional schools I should consider visiting?
Should I retake the SAT or ACT in an effort to boost my score?
The good news is, if you're asking these questions at the start of your senior year, you still have plenty of time to apply for admission to the schools on your list, or even to refine your list of schools.
Two key timelines to be aware of in the fall of your senior year are the Free Application for Federal Student Aid (FAFSA), which opens on October 1, as well as early application deadlines for schools that have them, which typically occur in November.
Winter of Senior Year
If you submitted an early application, winter is typically the time that you'd receive an early decision from that school.
Most colleges have regular decision application deadlines between January and March, so winter is prime time for submitting the bulk of your college applications. Winter is also when many colleges host admission and scholarship interviews.
Spring of Senior Year
You've done all the hard work and preparation, now it's decision time, as spring is when most schools notify applicants of their status. If accepted, you'll also receive word of your financial aid package. Depending on your financial situation, this is the time that you'd also consider applying for FAFSA to help cover the remaining cost.
If you were accepted to multiple schools, the ball is now in your court to decide where you want to spend the next four years. Once you make the decision, it's time to submit your enrollment deposit and secure your slot among the incoming class. Many schools have enrollment deposit deadlines around May 1.
Summer before Your Freshman Year of College
Once you've made it official by submitting your enrollment deposit, it's a great idea to visit your chosen college again. When visiting as an admitted student, the pressure is off and you can focus on getting acquainted with the college, the community and envisioning your home for the next four years. Additionally, you may want to meet with students and faculty to help narrow down your field of academic study.
The summer is also a great time to learn about extracurricular activities that may interest you, as well as scholarship and potential job/internship opportunities at your school and in the surrounding area.
When to Apply to North Central College – Freshman and Transfer Students
North Central College accepts applications from incoming freshmen throughout the year and has a rolling admissions policy, allowing us to continually review applications, though we encourage students to apply in the fall of their senior year of high school. Our college admissions team starts reviewing applications the first week of October, and we'll continue to review applications until the summer or until the class is full. Once we've received your complete file for admission and an official transcript, you'll hear from our office of admissions within two to three weeks.
For transfer students, whether you are transferring from a two- or four-year institution, the application timeline for the fall semester is the same as it is for incoming freshmen. Transfer applications to start in the spring semester are typically due in early December.
Want more information on the admission timeline for North Central College? Visit our admission web page.
Interested in scheduling a campus visit? Go to northcentralcollege.edu/visit.