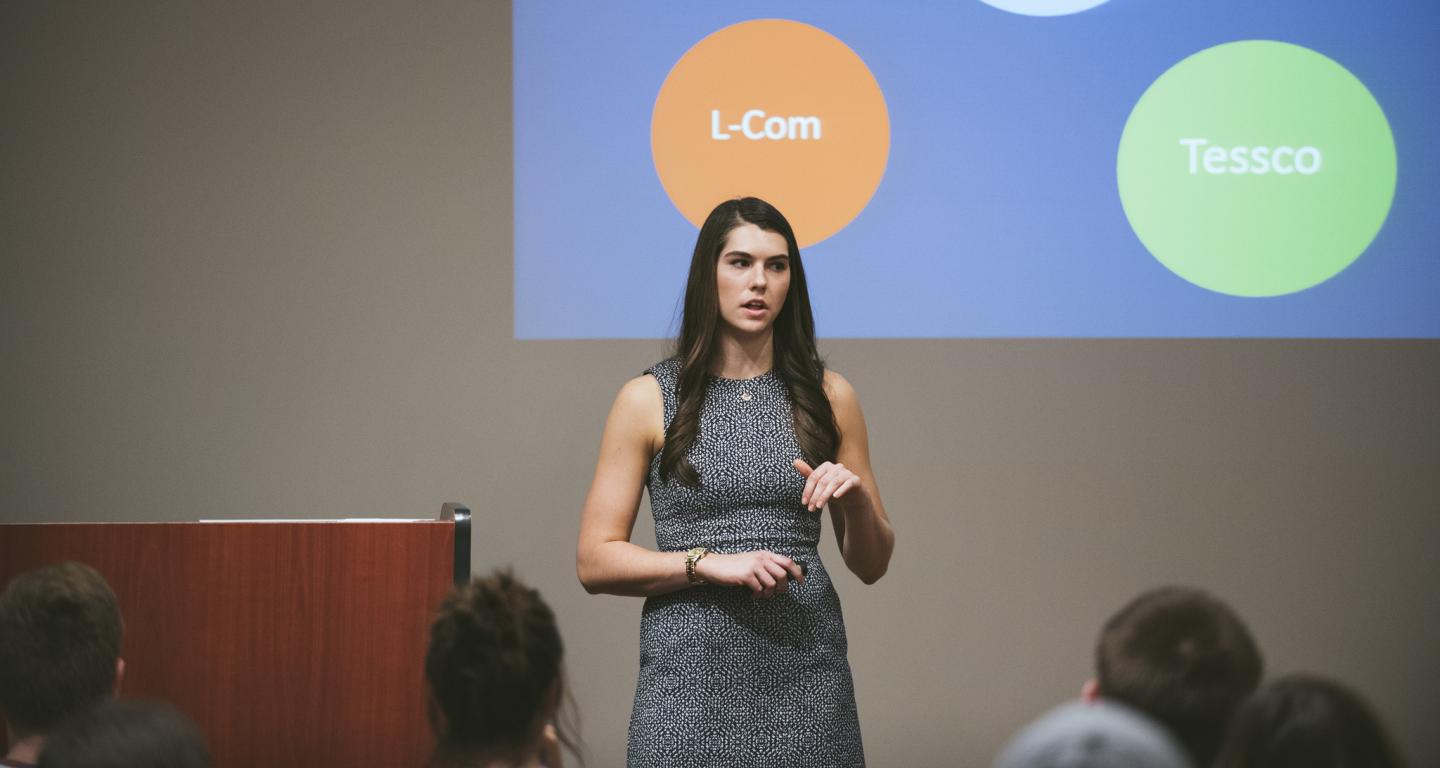 North Central News
International Business Degree Purpose
Feb 10, 2020
What Can You Do With An International Business Degree?
Are you interested in a career that combines an education in business and language with international travel and the opportunity to experience other cultures in the global marketplace? If so, an undergraduate degree in international business might be the right choice for your undergraduate studies. Read on to learn the answer to the commonly asked question, "What can you do with an international business degree?" The unique courses in an international business program will teach you both soft and hard skills that can be applied to numerous professional roles now and later on down the road.
Why is international business important?
Developing an international business perspective allows you to meet the needs of the growing global economy. You can become a sought-after business professional who can work effectively in a globalized world, whether you choose to specialize in a specific discipline such as finance, supply chain, marketing, business management or organizational leadership. International companies and non-profit organizations need business professionals who can contribute effectively to their worldwide operations. International business is also a popular degree among international students.
Students who major in international business:
Usually study a second language,and  seek out hands-on experience in different cultures by taking advantage of study abroad opportunities;
Are committed to mastering the intricacies of international travel and global topics in business;
Study the global challenges that organizations encounter today and into the future, such as international trade, boundaries and economics, and what strategies are most effective when negotiating within diverse cultures;
Learn to approach an issue using problem-solving skills with a world view and an understanding of different perspectives and cultures.
What careers are possible with an international business major?
You might wonder, "What can you do with an international business degree?" Majoring in international business will open up a full range of career options for you in the global marketplace. You can:
Work as a cultural advisor with a business or non-profit organization
Manage global development, operations, logistics or international trade
Work as an import/export agent, translator, foreign currency advisor or international trade and customs manager
Prepare for a position with a government agency as a community developer or diplomatic associate
Combine your interest in another field to become an international accountant, international economist, international management consultant, international business analyst, or international banking manager
Apply for law school to become an international business law expert
How to choose a second language
One of the best ways to prepare for an international business career is to study a second language. According to Kiplinger, the top languages to get ahead in global careers are: Mandarin Chinese, German, Portuguese, Japanese, Spanish, Korean, French, Arabic, Hindi and Russian. As you consider where you're going to study international business, you should look at what languages are offered by your business program to mesh with your interests and career goals.
Considering graduate degrees
As you seek more opportunities in international business, you will want to explore how to decide whether an online MBA program is right for you. Many individuals wonder, "Are online MBAs worth it?" You may also want to consider whether becoming an accounting major is the right path for you and the reasons to consider becoming an accountant. Take time to learn the importance of entrepreneurship education and how studying entrepreneurship can teach you how to build a business.
How to choose a college for your international business major
Studying international business at an institution like North Central College offers many advantages:
Travel, study and work internationally through our study abroad and international internship programs.
Learn about the fair-trade coffee import business through work in Guatemala.
Identify job opportunities through faculty and alumni networks and Career Development Center.
Learn more about international entrepreneurial projects through student organizations like the Entrepreneurship and International Business Organization (EIBO) and Enactus.
Simulate trades and access thousands of proprietary reports and data screens in the Bloomberg Finance Lab, where workstations are equipped with the Bloomberg Terminal software, the iconic dual monitors and Bloomberg's unique keyboards. You can also choose to become "Bloomberg certified" by completing a series of modules that cover courses in economic theory, economic indicators, currencies, fixed income vehicles, options, equities and more.
Choose from among six language programs that are important to international career success, including: Chinese, German, Japanese, Arabic, Spanish and French.
Whether you pursue a bachelor's degree or higher level of education, such as a master's degree, and choose to major in international business or pursue a global management concentration within a general business program, you'll be glad to have international business on your diploma—and your résumé. The experience and skills acquired within these degree programs are able to set graduates on the right track so that they can succeed in their future business careers. Graduates will be able to take their in-depth understanding of international business principles into a plethora of specialties, including finance, marketing, accounting, business administration and business operations, and organizational leadership.
Laura Zahn Pohl is an editorial director in higher education with more than 17 years of experience as a content writer, publications editor and speechwriter. An honors graduate of the University of Iowa School of Journalism, her experience includes corporate communications and freelance reporting for the Chicago Tribune, Daily Herald and Kalamazoo Gazette.