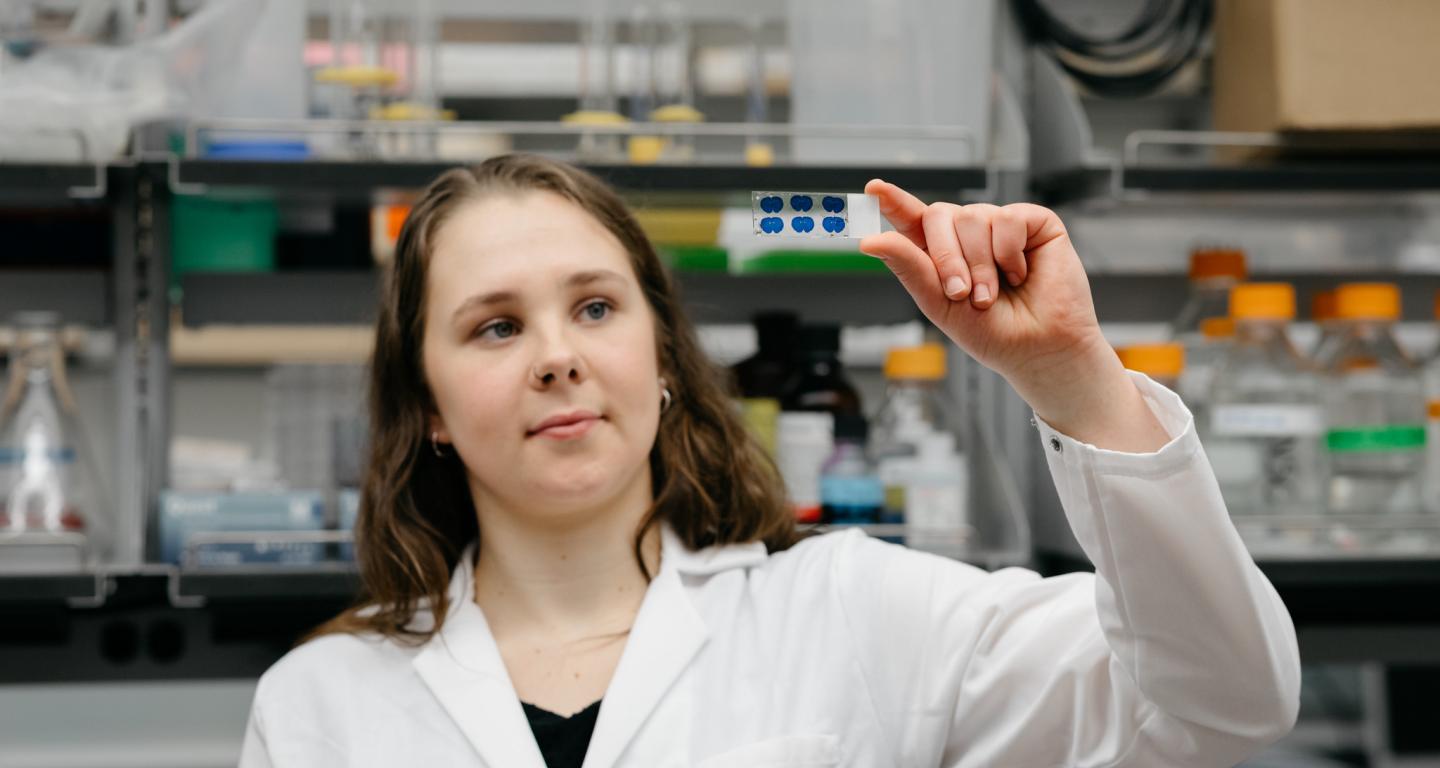 Neuroscience Degree Possibilities
Mar 30, 2021
What Can You Do With a Neuroscience Degree?
Neuroscience is the study of the nervous system. Since neuroscience involves lots of different disciplines, including psychology and chemistry, neuroscience major often learns that they can choose from plenty of different career options after they graduate.
First things first
What is neuroscience, anyway? It's an interdisciplinary field that studies human brain function and the rest of the nervous system, which control not only thoughts and emotions, but also bodily functions. Neuroscientists work to answer questions like, How does the brain work? What causes neurological disorders like Alzheimer's? How can we improve mental health and learn more about stress, memory, and learning? The National Institutes of Health report that humans suffer from more than 1,000 nervous system disorders, so there are plenty of opportunities to make an impact on this field. In fact, according to Medical News Today, as many as one billion people across the globe may suffer from neurological disorders.
Is there a lot of math in neuroscience?
It depends what you consider to be "a lot." A neuroscience major enrolled in a neuroscience degree program at a college or university needs to understand statistics, probability, and linear algebra. Undergraduate degree programs (as well as graduate programs) will combine studying and analyzing data with working in a laboratory, so be ready for some educational variety in your academic career. When you become a neuroscience student, you'll
take a variety of lecture- and lab-based courses in math and science, including but not limited to brain sciences and neuroscience courses to prepare you to become a future neuroscientist.
You may study:
Anatomy and physiology
Animal behavior
Animal physiology
Behavioral neuroscience
Biochemistry
Calculus
Cells and systems
Cellular biology
Chemistry
Clinical neuropsychology
Clinical psychology
Cognitive psychology
Computer programming
Data analysis
Drugs and behavior
Genetics
Microbiology
Molecular biology
Neuroethics
Neuropsychology
Organic chemistry
Physics
Psychology
Research design
Cognitive Neuroscience
Neurobiology
Through hands-on experience in a laboratory setting, you'll study molecules, nerve cells, and networks to better understand how the nervous system interacts with other elements of life. While studying behavioral neuroscience, you will be exposed to several disciplines such as the various types of chemistry and the different types of psychology, for example.
Is neuroscience a good career choice?
If you have a knack for science and math, and feel the need to know how things work, this could be a great field for you. After you graduate, neuroscience holds plenty of promise in terms of career options, both now and in the foreseeable future. Chron reports: "Career opportunities in medical science, including neuroscience, should increase at a solid 13 percent over the next decade, according to a 2016 report published by the Bureau of Labor Statistics. This is faster than the majority of occupations."
What can you do with a neuroscience degree?
You may choose to pursue a neuroscience career in research, clinical work, or academics. However, you should know that many of the jobs most commonly associated with degrees in neuroscience – like neurologist, neurochemist, and neurological surgeon – will require you to attend graduate school for an advanced degree. You'll need a Ph.D. in neuroscience to work in many research and higher education settings, for instance. And you'll need a medical degree to work in many clinical areas.  
Some neuroscience career options that may be open to you if you pursue one or more advanced degrees (such as master degree, medical degree, or other graduate degree) include:
Audiologist
Biostatistician
Chiropractor
Clinical psychologist
Dentist
Food or research scientist
Genetic counselor
Lawyer
Neural engineer
Neuroimaging technician
Nurse practitioner
Occupational therapist
Optometrist
Orthotist/prosthetist
Professor
Pharmacist
Physician
Research scientist
Speech-language pathology expert
Veterinarian
Health educator
As you can see, the opportunities are endless! While studying behavioral neuroscience, you can learn different specialties such as how to become an occupational therapist and what are typical OT school requirements? Wondering how a neuroscience degree translates into a veterinarian or dentist? We have an explanation!
There are also plenty of opportunities for neuroscience graduates holding bachelor's degrees. These jobs include:
Advertising or marketing representative
Clinical research assistant  
EEG technologist   
Elementary or secondary school teacher  
Forensic science technician   
Health educator   
Lab animal care technician   
Laboratory technician  
Medical and healthcare manager  
Medical technician
Natural sciences manager   
Orthotic or prosthetic technician  
Patient care assistant
Pharmaceutical sales representative  
Pharmacy technician  
Psychometrist
Regulatory affairs specialist  
Sales engineer  
Science writer or editor  
Special education assistant
Neuroscience research assistant
Think a neuroscience major might be for you? Consider earning your bachelor's degree in neuroscience at North Central College's School of Arts and Sciences, where you'll exceed your personal best as you prepare for a career path in neuroscience.
You'll work closely with faculty members and conduct your own original research. You may participate in North Central's Summer Undergraduate Research Program and present your findings at local, regional and national conferences. You might also join Nu Rho Psi, the international honor society in neuroscience.
   
Lauren Ford works with North Central College's marketing and communications office. An award-winning writer, she also runs her own communications firm, serving a variety of not-for-profit organizations across the United States. She earned her bachelor's degree from Connecticut College and her master's degree from the University of Chicago.