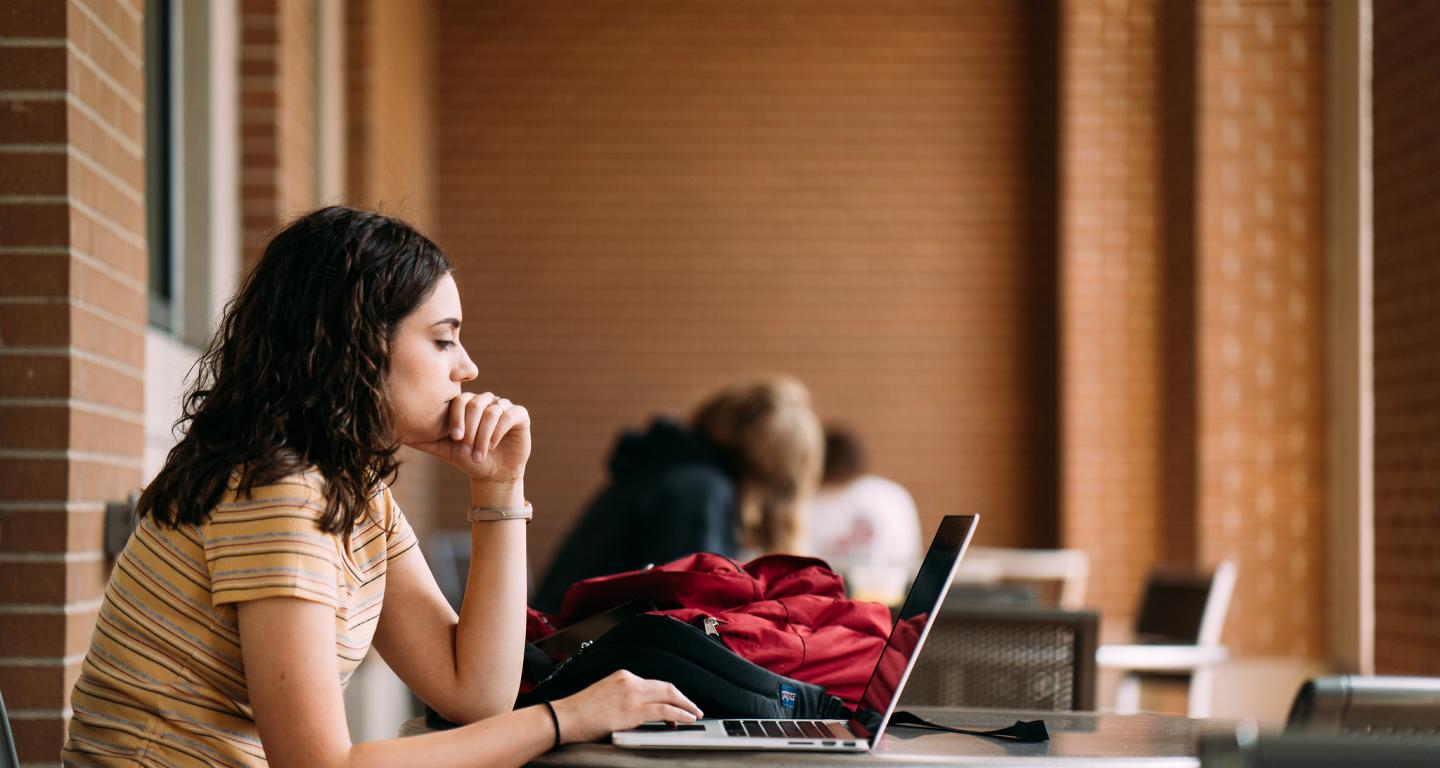 How to apply for college despite COVID-19
Apr 24, 2020
The college application process and coronavirus: 5 things high school juniors and seniors can do to apply for college now
If you're a high school junior or senior who plans to attend college, right now you're probably watching COVID-19 trash your college search plans. You may also be worrying about how you're going to submit a strong application that impresses colleges when you aren't in school, your grades may be suffering, and you can't participate in sports, clubs, jobs, or other activities.
Your concern is understandable. But remember virtually every other college applicant is in the same boat. Every college admissions counselor understands what's happening right now. Guaranteed.
Still, we'll get through the pandemic eventually. And once we're back on track, you'll need to be ready. Fortunately, there's plenty you can do to prepare while you're social distancing.
It's worth noting that most of the ideas below rely on internet access. But the unfortunate reality is that many people aren't lucky enough to have great broadband at their fingertips. If you're one of those people, ask around your community.
Many libraries and other not-for-profit organizations, though closed, are offering free WiFi hot spots in their parking lots. Illinois public WiFi sites are mapped out online; other states have done the same. And some companies like Comcast are offering free internet access to qualifying customers.
Since you can't visit schools in person, you need to demonstrate your interest in other ways. (Lots of colleges look for signs of "demonstrated interest" when they evaluate applications.) How can you do that? 
Explore college websites and application portals, and ask to be added to online and print mailing lists. 

Read their student newspapers online. 

When you get an email from a college or university you're interested in, open it and click on any links. 

If you can, talk online with a current student or professor in the major you're interested in. 
All of this will help you show your interest, which is great, but it will also help you make smart choices about which schools are best for you. Plus, you'll be able to write a thoughtful answer when you respond to an essay question like, "Why this college?"
And if you have questions that aren't answered in the college's materials … don't hesitate to call or email an admissions counselor. 
Remember, COVID-19 has thrown us all into uncharted territory. Admissions counselors are just like the rest of us, learning as they go, and they want to help you figure things out. Let them know if you need something! They'd love to hear from you.
#2: Study for the SAT or ACT.
If your test date was cancelled or postponed, you scored some bonus practice time. Aim to spend 15 to 30 minutes each day on Khan Academy's practice site. Twenty hours of practice on Khan Academy can boost your score by an average of 115 points. You can find Khan Academy's free test prep materials on the College Board website.
Some colleges are not requiring SAT and ACT test scores right now because of the coronavirus, but plenty of schools still are. To stay on top of test date information, visit the College Board (SAT) and ACT websites. (And if you're planning to take AP tests, check out the College Board site for free review classes and to see if you can take your tests at home.)
#3: Create your own independent study program.
Staying on top of your assignments is a no-brainer, but taking things a step further can help you stand out from your classmates. It can also connect you with the colleges on your list (see #1 above)—just ask your admissions counselor if it's possible to sit in on an online class. 
You can also pursue college-level programming through Coursera, MIT's open courseware, Yale's open courses, and others. Be sure to describe any and all of this work on your application.
#4: Find creative ways to substitute for extracurricular activities.
So you can't join the clubs, play the sports, or work the jobs you were planning on before social distancing trapped you at home. But that doesn't mean there's nothing you can do after your homework is finished. Shine up your college application by getting involved and helping out in your community.
You could post workout or training routines on YouTube to help your baseball teammates stay in shape, or help younger children with their homework via FaceTime sessions. If you originally planned to work on weekends at your local library, start a blog instead and review a new book every few days. 
Heck, if you want to go for an eSports scholarship, you might even justify your increased screen time by improving your rank on games college teams look for, like Overwatch, Fortnite, League of Legends and Counter-Strike: Global Offensive. But whatever you end up doing, be sure to include the activities that matter to you most on your application.
#5: Frontload the Common App.
Chances are good that at least some of your colleges will use the Common Application. You can complete several areas of that application right now. They'll focus primarily on demographics and background, so they aren't difficult—but they do take time. 
You might as well get them out of the way now (you can change them later if you need to) so that you don't need to rush through them later when you could be (finally!) hanging out with friends. It wouldn't hurt to check out the Common App's essay prompts either.
Some final tips
Above all, try to stay healthy. Follow the advice from the Centers for Disease Control and Prevention (CDC). We'll get through the coronavirus pandemic eventually. 
In the meantime, feel free to check out the resources that North Central College has pulled together.
They're free to everyone, regardless of whether you have any interest in or connection to the school. Visit www.northcentralcollege.edu to learn more.
About the author
Lauren Ford works with North Central College's marketing and communications office. An award-winning writer, she also runs her own communications firm, which serves a variety of not-for-profit organizations across the United States. She earned her bachelor's degree from Connecticut College and her master's from the University of Chicago.