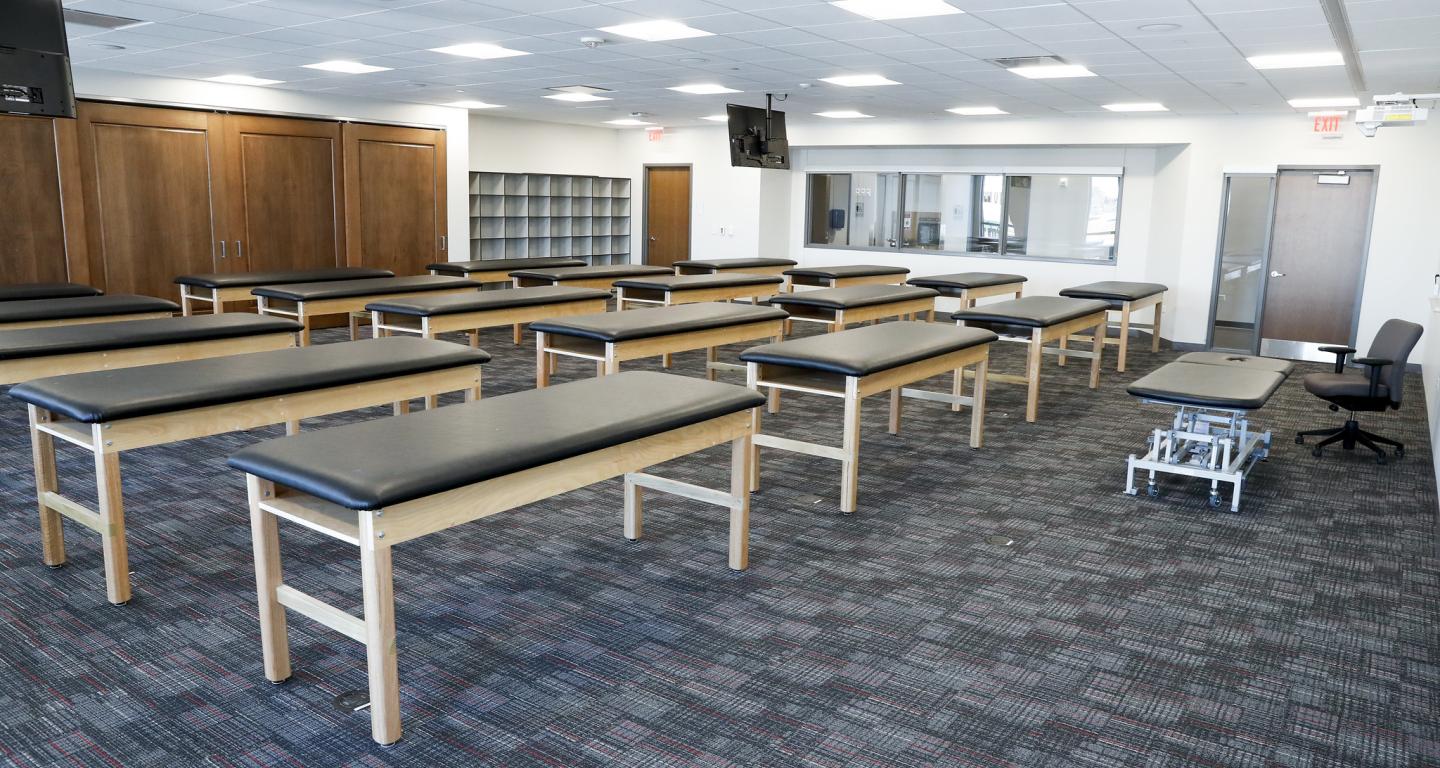 Are Physical Therapists Doctors?
Reviewed by Jacob Imm
---
May 14, 2021
Are Physical Therapists Doctors?
Physical therapists (PTs) treat patients with chronic pain and are considered to be lifesavers by many.
But are physical therapists doctors? The short answer is yes, they simply don't have the exact same training as a medical doctor.
You might think it comes down to the level of training required. If you're wondering how to become a physical therapist, it will require extensive education, certification, and clinical training, just like becoming a medical doctor. Licensed PTs must have a thorough knowledge of human health, as well as the best treatment methods for injuries, chronic pain, and physical trauma, also a lot like medical doctors. And while physical therapists don't earn a doctor of medicine (MD) degree—like physicians do—they do earn a doctorate degree within their field.
Ready for the long answer? Here's everything you need to know about earning a doctor of physical therapy degree and how it differs from getting an MD.
What is a DPT Program?
Prior to 2017, a master's of physical therapy was the only degree required to take the PT licensing exam. Now, PTs must complete a full-fledged doctoral degree in order to qualify for certification as a licensed physical therapist. This requirement is one of the major differences between pursuing a career in occupational vs. physical therapy.
A doctor of physical therapy (DPT) program is a three-year degree that focuses on the specific duties of a PT. DPT degree coursework will include:
Biology – A DPT biology course will cover the cellular makeup of living creatures, particularly humans. A thorough understanding of the human body is needed to become a successful PT—and knowledge of muscles, bones, and tissue is a crucial part of this skill set.
Advanced Anatomy – Advanced anatomy classes are designed to teach DPT students about the human body on a slightly different scale. Rather than focusing on cellular makeup, an anatomy course will cover the larger features of the body and focus specifically on humans rather than all living creatures.
Exercise Physiology – In exercise physiology, students will learn the specific effects of exercise on the human body, including the way muscles, bones, and ligaments adapt and change in response to movement.
Behavioral Science – Behavioral science courses will expose students to the mental aspects of physical therapy. Topics covered in this course may include cognitive processes, the mental effects of physical trauma, and the social aspects of treatment.
Kinesiology – Perhaps one of the most important DPT classes, kinesiology focuses on the ways in which the human body moves. This subject will incorporate the mechanical, biological, and even mental aspects of human movement.
DPT classes are broken up into lab studies, lectures, and clinical experience hours. Many DPT degree programs will have prerequisites, including undergraduate sciences, psychology, and health-related classes. Depending on the undergraduate degree for physical therapy you choose, you may have already completed some of the prerequisites in college.
What is an MD?
A doctor of medicine (MD), also referred to as a physician, is the most commonly known type of doctor. Physicians are trained to administer primary care to the general population through a program at an accredited medical school. Physicians also complete a minimum of three years in residency before they can begin practicing.
What is an MD vs Doctor of Physical Therapy?
While physical therapists do complete a doctor of physical therapy program, there is a clear difference between physicians and PTs. The educational path for these two healthcare professionals will differ in two key ways:
Length – MD programs take significantly longer to complete.
Content – PTs learn specific care related to injury and chronic pain, while MDs learn disease-based medicine, treatment, and diagnostics.
Physicians and physical therapists also perform vastly different duties in their individual practices. A PT can work in a private practice or hospital setting, and daily responsibilities often include:
Stimulating and massaging muscles to relieve pain and promote rehabilitation
Assisting patients with stretches and exercises for strength training
Helping patients use equipment, such as walkers or wheelchairs
Diagnosing injuries and mobility issues
Creating treatment plans
Physicians, on the other hand, will perform duties like:
Yearly checkups
Diagnosing illness and disease
Prescribing medicine
Is a Doctor of Physical Therapy Really a Doctor?
Is a DPT a type of doctor? Yes, just not an MD.
Doctors of physical therapy complete up to seven years of school, and earn a doctorate degree in their specific field. Just as a PhD-educated professor or an MD-educated physician earns their doctor title, a doctor of physical therapy has earned theirs as well.
DPTs are also required to pass a rigorous licensing exam for their state, and hold a valid certification that allows them to practice. While DPTs and MDs may differ, both healthcare professionals complete years of education and clinical experience in order to provide exceptional patient care.
Complete Your DPT
No matter what doctorate you're interested in, you need to find a school that will provide you the courses and high-quality instruction you need to succeed both in school and after graduation. If you're looking for a great physical therapy program, consider starting your online college application to North Central College. North Central College offers a four-year undergraduate pre-PT program and a three-year doctor of physical therapy program. Graduates will leave with a well-rounded knowledge of chronic conditions, injury treatment, and physical anatomy. Vital science courses, like biology and neuroscience, are also required for the core curriculum.
Find out more about pursuing a physical therapy career through North Central College's DPT program.
Jacob Imm is a communications specialist in the North Central College Office of Marketing and Communications. He has 10 years of collegiate communications experience and has worked with hundreds of college students. He has a bachelor's degree from the University of Notre Dame and a master's degree from Northern Illinois University.