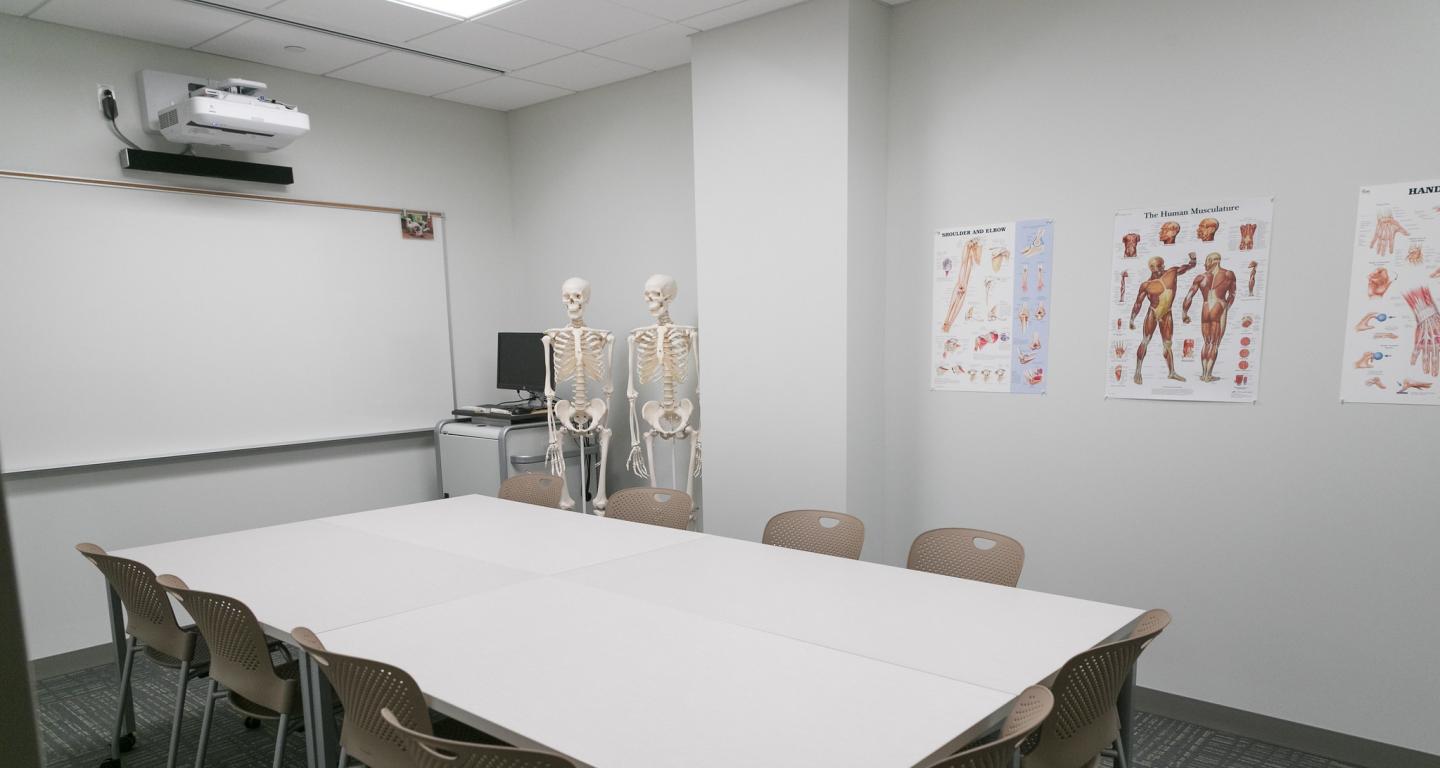 Best Degrees for Physical Therapy
Reviewed by Jacob Imm
---
May 21, 2021
What Undergraduate Degrees are Best for a Career in Physical Therapy?
Physical therapists (PTs) are certified healthcare professionals who treat patients with injuries or chronic health conditions. They use a variety of techniques to help patients manage pain, increase mobility, and regain strength in weakened areas. Typically, a physical therapist will work with a number of other healthcare providers—physicians, surgeons, and assistants—to create a well-rounded treatment plan for the people in their care.
If you're wondering how to become a physical therapist, you'll need to complete a doctor of physical therapy program. (So if you're asking the question "Are physical therapists doctors?", the answer is yes.) Most doctor of physical therapy (DPT) programs only accept applicants with a bachelor's degree from an accredited university.
To that end, let's discuss the best undergraduate degrees for a physical therapy career.
Undergraduate Degrees that Fit Well with Physical Therapy
Since DPT programs require certain prerequisites, you'll want to select the best undergraduate degree toill help prepare you for the next step in your education and training. Below is a  list of four popular undergraduate degrees for physical therapy.
Pre-Physical Therapy
The ideal undergraduate major for PTs is pre-physical therapy. Not all colleges offer this major, but some like North Central College offer a pre-physical therapy program that covers all the prerequisites needed to earn a DPT degree.
A pre-physical therapy student will learn to treat common conditions found in the field—such as multiple sclerosis and cerebral palsy—as well as sprains, fractures, and other injuries to the bones, muscles, and tendons.
Core coursework for pre-PT majors typically includes the following subjects:
Anatomy and Physiology – Pre-PT students will gain a well-rounded understanding of the human body and its mechanics.
Mathematics – College-level mathematics is usually required for every pre-physical therapy major in order to be prepared for any science courses with math-based prerequisites.
Medical Terminology – A medical terminology course will cover the basic language used in the healthcare field. Students will also examine medical literature and learn important communication skills.
Health Science
Health science programs are designed to prepare undergraduate students for a broad range of healthcare careers. Graduates in the health science field often go on to work as nurses, physicians' assistants, and physical and occupational therapists.
Health science is a popular undergraduate degree for PTs because it covers a wide range of medical and scientific subjects, which may act as prerequisites for a DPT program. Students will graduate with an extensive knowledge of anatomy, the ability to advise and educate patients, and a set of sharpened problem-solving skills.
Core coursework for health science majors may include the following subjects:
Community Health – This course is designed to cover the social and systemic factors involved in healthcare.
Leadership in Healthcare – A leadership in healthcare course will focus on the skills, theories, and work styles needed to take charge in a medical setting.
Research Methods of Health Science – This course connects evidence-based healthcare with practical solutions to help students understand different viewpoints in the medical field.
Biology
Majoring in biology is helpful for a career in physical therapy because it educates students about the human body, its anatomical makeup, and the complex functions it performs.
Biology majors will also complete a number of science classes, which may act as prerequisites for a DPT degree. In addition to electives, the core coursework for biology majors usually includes:
Cells and Systems – Biology students learn the basic structure of the human body, all the way down to the cellular level.
Biomedical Research – An advanced biomedical research course brings together different fields of science and focuses on the ethical and practical aspects of biochemistry.
Mechanisms of Development – Biology students learn about the developmental stages of living creatures, including the way the human body changes over time.
Psychology
While physical therapy is a physical practice, much of the work of a PT also involves helping patients overcome mental and behavioral challenges. A background in psychology is particularly helpful for PTs who want to work with patients recovering from injury-related to trauma. Although there are several differences in the requirements for careers in occupational vs. physical therapy, psychology is a popular undergraduate major for future occupational therapists as well.
Many DPT programs require applicants to complete an introductory psychology course as a prerequisite. Other psychology courses that may be helpful for aspiring physical therapists include:
Intro to Psychology – An introductory psychology class is required for most DPT applicants. Psychology majors will complete this prerequisite course early on in their undergraduate studies.
Behavioral Neuroscience – This course focuses on brain activity and enables future PTs to gain a better understanding of neurological responses.
Lifespan Development – Psychology students learn crucial information about how the human brain develops over the course of a lifespan—thus giving insight into different treatment methods for each age group.
Prepare for a Career in PT
As you can see, if you're looking to start a career in physical therapy, choosing the right undergraduate school is critical. You want a place that will offer the right coursework as well as the high-quality instruction you need to excel in your DPT program. Look for a place like North Central College that gives you all the tools to go from prospective student to physical therapist ready to excel.
While a pre-PT program is designed specifically for aspiring physical therapists, there are plenty of other bachelor's degree options at North Central to prepare you for advanced PT courses. Once you have your degree, you can continue your physical therapy education in the same spot through North Central College's accredited DPT program.
Take the first step toward your physical therapy career by finding out more about North Central College, and when you're ready, you can fill out your online college application right here.
Jacob Imm is a communications specialist in the North Central College Office of Marketing and Communications. He has 10 years of collegiate communications experience and has worked with hundreds of college students. He has a bachelor's degree from the University of Notre Dame and a master's degree from Northern Illinois University.