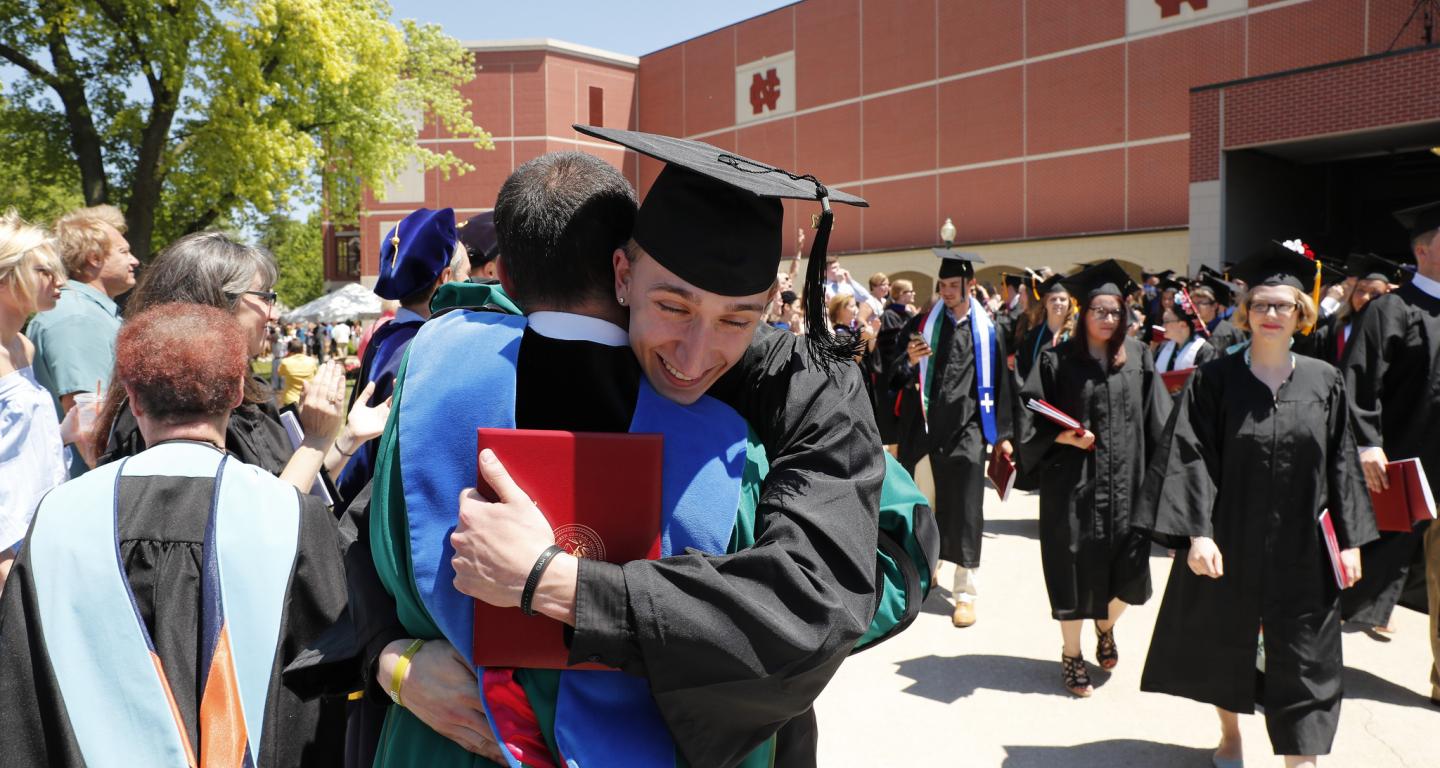 95 percent of 2016 North Central graduates are enjoying full or part-time employment or post-graduate study within six months of earning their diploma. Their success is no accident.
North Central grads are equipped for professional success.
As parents know, it takes both a nurturing home and a close-knit community to support a growing, maturing adult. All of us at North Central share the post-graduation dreams you have for your children. Our academic community challenges each student to develop and express the original thinking their employers need. 
A liberal arts education at North Central offers:
A distinct advantage in a rapidly changing work environment
Service-based learning focused on helping others
Team-oriented leadership skills
Problem-solving tools for a competitive world
View the complete Career Outcomes Report (.PDF) for the Class of 2016.