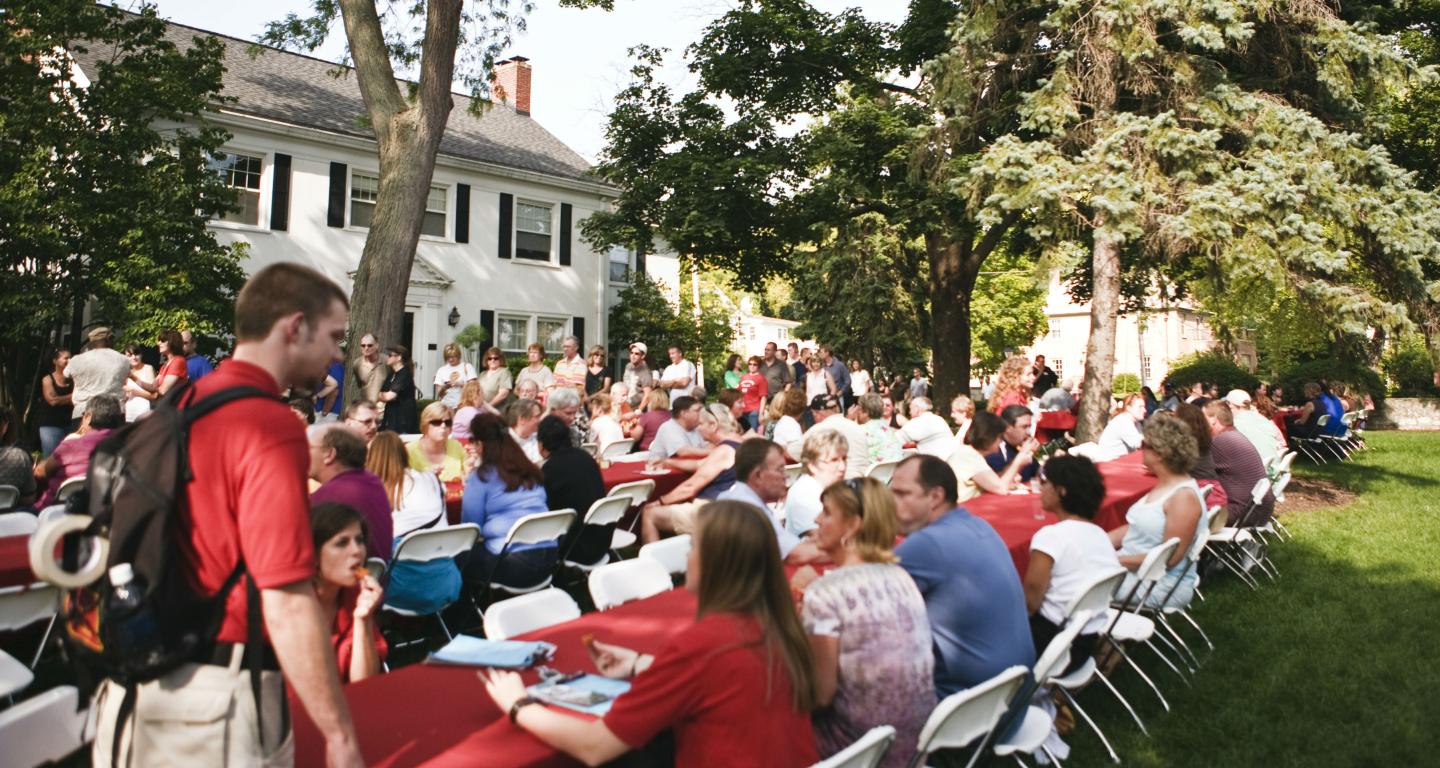 We put our students at the center of all that we do. We challenge them to grow and push themselves while also offering them uncommon levels of support and personal attention. They'll receive this from every imaginable source—professors and classmates, resident assistants and academic advisors, coaches and administrative assistants—the entire College community.
Students also have access to medical services and counseling at Dyson Wellness Center. Our campus safety team has a close working relationship with the police and fire departments of Naperville, a town that's consistently ranked among the safest in America. And we host a robust Green Dot program, an innovative national social movement that works to make communities intolerant of power-based personal violence.

Your family is our family, and we will support you in every way we can.
We're honored that you've entrusted your student to us, and we look forward to partnering with you to help him or her continue to grow, thrive and become a productive leader of the future. Our students are central to everything we do at North Central, and we are committed to helping them discover the ways they can be central to their community and world.

Welcome to the North Central family!