Brian Glibkowski
Associate Professor of Management
Management & Marketing
---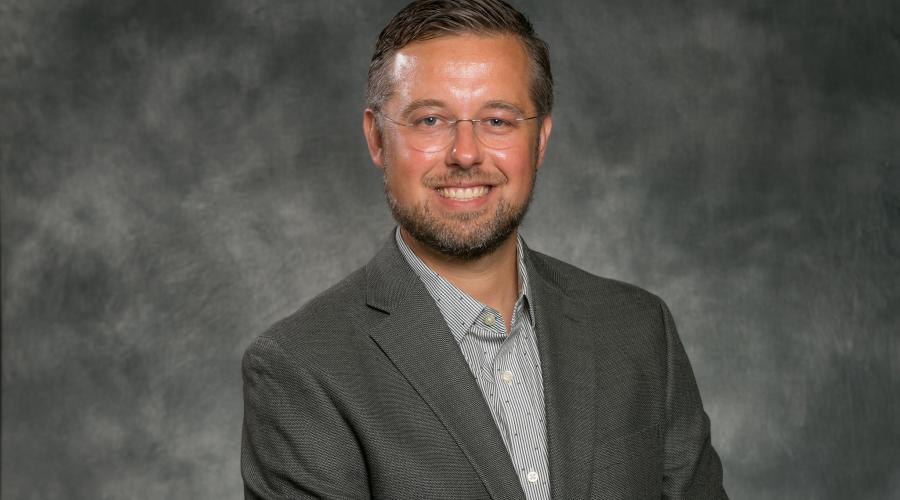 Dr. Glibkowski is a researcher, professor, and TED-speaker. He is the pioneer of Answer Intelligence (AQ), an approach that takes a scientific and critical examination of answers in business and life. His research has received critical acclaim and it has appeared in leading academic journals such as Leadership Quarterly, Human Resource Development Review, and other journals. In addition to scholarship, Dr. Glibkowski has extensive consulting experience with forward-thinking insurance, healthcare, consulting firms, technology companies, among others.
Selected Scholarship
Theorizing 21st Century Human Resource Development
Glibkowski, B. C., McGinnis, L., Gillespie, J., & Schommer, A. (2014). "How" Narratology Narrows the Organizational Theory–Practice Gap. Human Resource Development Review, 13(2), 234–262. Journal Article. https://doi.org/10.1177/1534484313495853
This article was included in the AHRD (the Academy of Human Resource Development) virtual special issue "Theorizing 21st Century HRD: Emerging Issues and Debates" as a seminal work that is shaping contemporary Human Resource Development.
Emerald Group Citation of Excellence Award
An article on psychological contracts co-authored by Dr. Brian Glibkowski was recently recognized by Emerald Group Publishing as "1 of the 35 best management articles written in the last 15 years" by a panel of experts. In summary, 300 journals were included in the review (e.g., Harvard Business Review; Journal of Finance; Journal of Marketing; Strategic Management Journal; MIT Sloan Management Review; Long Range Planning; Academy of Management Journal; and MIS Quarterly), and these journals publish 15,000 articles collectively a year, which amounts to 225,000 articles over the 15 years.
TED Talk
In addition to scholarship, Dr Glibkowski, presents and consults with forward-thinking organizations. Dr Glibkowski delivered a TED talk at TEDxGeorgiaTech on the topic of Answer Intelligence (AQ). The importance of questions, not answers, is the dominant paradigm in science and practice. Based upon his published research, he introduces Answer Intelligence (AQ), the ability to provide the right answers, as an underappreciated capability all communicators and change agents can harness to exert more influence and engagement with the world around them.
View Video: https://www.youtube.com/watch?v=7eeXf5dfJRE
Courses Taught
Human Resource Management
Staffing & Selection
Organizational Behavior