Graduate/Professional Studies
Jeremy Gudauskas
Adjunct-Graduate Studies
Contact
+1 630 637 5147
jkgudauskas@noctrl.edu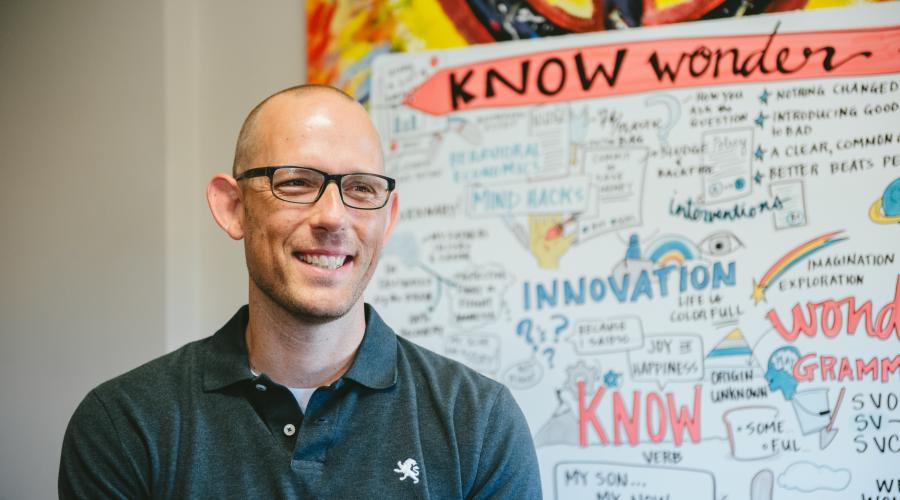 Jeremy Gudauskas is an Assistant Vice President at North Central College, providing leadership for the Student Affairs division and overseeing multiple campus departments focused on student engagement. He launched and co-directs the College's Center for Social Impact, a collaborative campus effort focused on engaging students in academic and co-curricular opportunities in social entrepreneurship, civic engagement, service, community-based learning, and activism. In the classroom, Gudauskas teaches courses in social entrepreneurship and social innovation that focus on design thinking, systems thinking and social venture creation through the interdisciplinary Leadership, Ethics and Values program.
Over his 16 years at North Central, Gudauskas spent seven years as Associate Dean of Students and five years as director of the Office of Ministry and Service. He has been involved in launching a variety of new student-focused initiatives including a student-run music venue (The Union), a social venture pitch competition (Changemaker Challenge), a community-wide day of service (Intersection), pre-orientation immersion experiences (Cardinal Camps), a men's leadership expedition (Men vs. Wild), an outdoor adventure program (TRAIL Outfitters) and multiple conferences (including TEDxNorthCentralCollege). He helped spearhead the process for North Central College to achieve the "Changemaker Campus" designation from AshokaU and is active in speaking and consulting throughout the network. He's also a Gallup-certified Strengths coach and employs a strengths-based leadership approach when working with students and professionals.
Prior to returning to North Central (his alma mater), he gained valuable experience working for a global technology corporation, starting a small business, and being a founding board member of a local non-profit organization.
Courses Taught
LEV 301: Social Change and Servant Leadership
LEV 335: Social Impact Entrepreneurship
LEV 495: Applied Leadership
MLD 611: Developing a Vision for a Social Impact Venture
MLD 624: Student Development
MLD 692: Social Impact Measurement
MLD 697: Leadership Studies Capstone