Cntr for Advmt of Fac Excel
Jennifer Keys
Assistant Provost for Teaching & Learning; Director, Center for the Advancement of Faculty Excellence, CAFÉ
Contact
+1 630 637 5313
jlkeys@noctrl.edu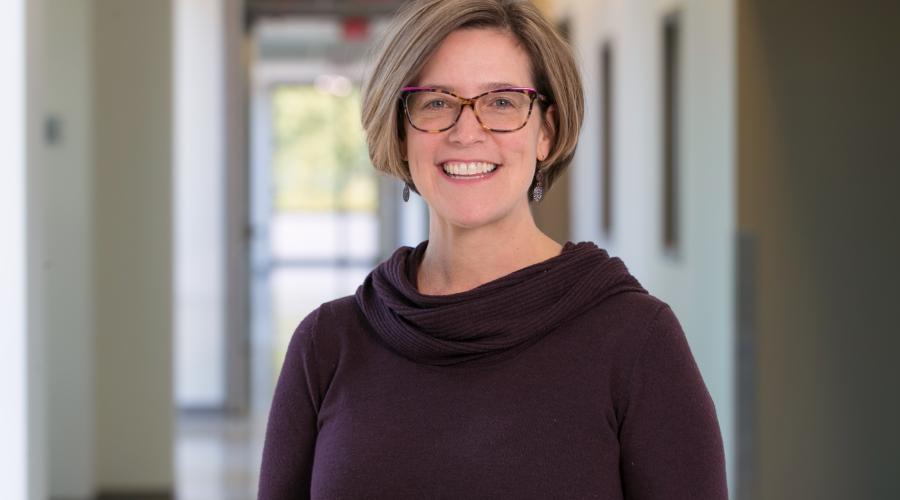 Dr. Jennifer Keys was selected in a national search to lead a trailblazing initiative for integrated professional development by serving as the inaugural director of the Center for the Advancement of Faculty Excellence. The collective vision for CAFÉ is to offer a vibrant array programming utilizing evidence-informed best practices to support faculty in their efforts to grow and thrive as teachers, mentors, and scholars, which is critically important for bolstering student success. Dr. Keys came to North Central College in 2003 to pursue her many passions and she was promoted to full professor in 2015 in recognition of her significant contributions. Grounded in the discipline of sociology, Dr. Keys aspires to teach in ways that are truly transformative reflecting her fervent belief that learning is fundamentally about change. Her goal is to raise students' awareness of contemporary social problems and inequalities and to encourage them to become active agents of social change. As a first-generation college student, Dr. Keys understands the value of close mentoring to help students with diverse backgrounds and needs develop critical thinking and essential communication skills. She is the author of the second edition of Abortion in the United States: A Reference Handbook (2018, ABC-CLIO); her scholarly focus on the enduring abortion controversy merges her specializations in gender and social movements. Dr. Keys has also been a strong advocate for the The Scholarship of Teaching and she continues to enjoy a fruitful collaboration with Dr. Mara Berkland by exploring ways to smooth college transition. In her current administrative role, Dr. Keys draws on her experiences as an energetic campus leader, including chairing the Faculty Development and Recognition Committee, the Department of Sociology, Anthropology, and Political Science, and leading the collective effort to establish the IRB/IACUC. In 2018, she earned the title of Assistant Provost for Teaching and Learning, which reflects her increased oversight for key strategic initiatives.
Download CV
Selected Scholarship
Keys, J. & Gòkè-Pariolá, A. (2020). Expanding community, infrastructure, and capacity by thinking holistically about faculty excellence. In O. Neisler, P. Looker, & M. Newman (Eds.). International handbook of case studies of faculty development centers: Reimagining teaching to maximize student learning. New York, NY: Palgrave Macmillan.
Jackson, J. & Keys, J. (2020) Unbounded teaching: The creative course as a lever for senior faculty connection. Peer Review. Special issue on innovative faculty development for self-renewal.
McBride, D. E. & Keys, J. (2018). Abortion in the United States: a reference handbook. ABC-CLIO.
Berkland, M. K., & Keys, J. (2016). Putting a robe on "The Naked Roommate": exposing problematic socializing messages in college survival guides. Journal on Excellence in College Teaching, 27(1), 195-231.
Sulik, G., & Keys, J. (2013). "Many students really do not yet know how to behave!": the syllabus as a tool for socialization. Teaching Sociology, 42(2), 151-160.
Keys, J. (2010). Running the gauntlet: women's use of emotion management techniques in the abortion experience. Symbolic Interaction, 33(1), 41-70.
Goodrum, S., & Keys, J. L. (2007). Reflections on two studies of emotionally sensitive topics: bereavement from murder and abortion. International Journal of Social Research Methodology, 10(4), 249-258.
McCaffrey, D. & Keys, J. (2000). Competitive framing processes in the abortion debate: polarization‐vilification, frame saving, and frame debunking. The Sociological Quarterly, 41(1), 41-61.
Courses Taught
Power Based Personal Violence
Protest and Change
Introduction to Sociology
Qualitative and Quantitative Methods
Sociology of Families
Gender & Sexualities