Lorena Lopez
Bilingual Admission Counselor-Outreach Specialist
Admissions
---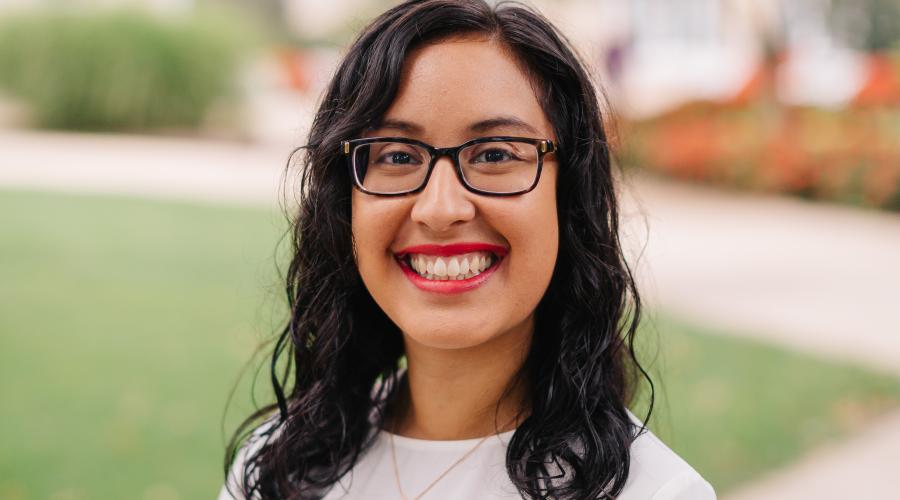 Hello!
At this time North Central College has moved most staff to work remote. As such, I am not in my office until further notice. During this unsettling and challenging time, I want to assure you that I am available to help as you go through your college search. I can be contacted via email at lllopez@noctrl.edu or at 630-447-9814. If you are a new applicant, do note we are still accepting applications. We are temporarily accepting unofficial copies of high school transcripts and ACT/SAT scores to make decisions and those should be emailed to me. Once high schools open up again, we will require official documents. We appreciate your flexibility and patience as we navigate the situation!
¡Hola!
Por ahora, North Central College está pidiendo a sus empleados que trabajen remotamente. Por eso, no estaré en mi oficina, pero sigo estando disponible para ayudarlos durante este desafiante tiempo. Me pueden contactar por correo electrónico a lllopez@noctrl.edu o por teléfono 630-447-9814.
Si eres un aplicante nuevo, todavía estamos aceptando aplicaciones. Durante este tiempo estamos aceptando transcripciones y resultados de ACT/SAT no oficiales porque sabemos que tal vez sea difícil obtener copias por sus escuelas segundarias. ¡Apreciamos su flexibilidad en este tiempo!
Favorite thing about North Central: I love how welcoming the campus community is. The second you set foot on campus you'll be greeted by faculty/staff and current students are always excited to talk about their experiences here.
Mi cosa favorita de North Central es que tan bien te reciben aqui. El segundo que llegas al campus, todos te saludan y los estudiantes les encanta hablar sobre sus experencias en North Central.
Words I use to describe North Central students: Diverse. Students come from all areas domestically and internationally! They also have various interests through their student involvement and academics.
¿Palabras que uso para describir estudiantes de North Central? Diversos. Estudiantes vienen de muchos lugares de los EEUU y otros países. También tienen varios intereses académicas y maneras de involucrarse en el campus.
Why did I choose to become an Admission Counselor at North Central?: I enjoy working with people, particularly young adults. I find it rewarding to help students throughout their college search process. Personally, I was a first-generation student and had no idea what I was doing while looking for a college. I like to help other first-gen students find their new home away from home.
¿Porque escogí ser una consejera de admisión? Me encanta trabajar con gente, especialmente los jóvenes. Es gratificante ayudar a los estudiantes en sus búsquedas de colegio/universidad. Personalmente, yo fui estudiante de primera generación y no tenía ni idea como buscar una escuela. Me gusta ayudar otros estudiantes de primera generación encontrar su segundo hogar.
Advice to students: Get involved as soon as you can and get out of your comfort zone! It was the first bit of advice I received at college and it changed my life. College is the perfect time to try new things! Also, travel with Breakaway or study abroad. It's cheaper and easier to leave Illinois while in college versus post-graduation. Take advantage of all the opportunities North Central offers.
Mi consejo para estudiantes seria que se involucren en organizaciones lo más antes posible y salirse de su zona de comodidad. Ese fue mi primer consejo que recibí al entrar a la universidad y me cambio la vida. Ahora es la hora perfecta en tratar nuevas cosas. También, aprovechen los viajes de Breakaway o ir a estudiar en otros países. Es mucho más barato y fácil irse de Illinois durante la universidad que después de graduación. Aprovechen todas las oportunidades que les ofrece North Central.