English
Matthias Regan
Visiting Assistant Professor of English; Director of the Writing Center
Contact
+1 630 637 5291
mgregan@noctrl.edu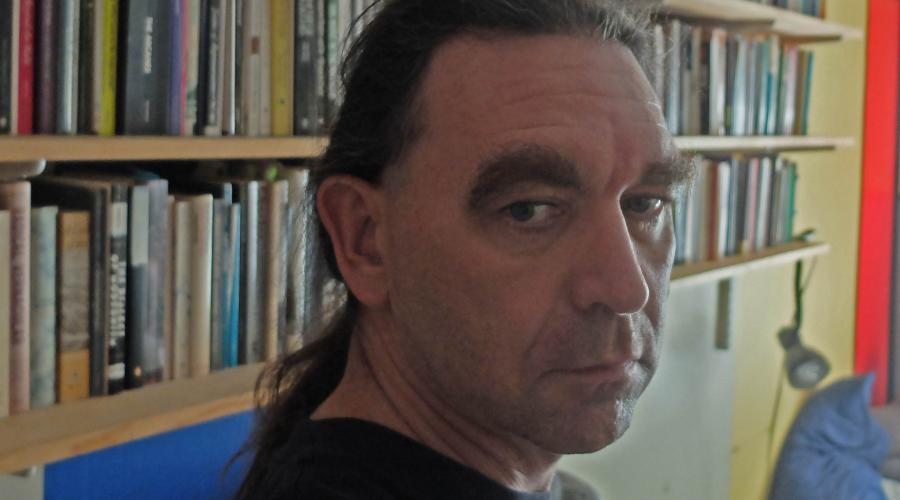 I give my time equally to creative and critical projects.
My creative work includes writing, teaching and performing poetry. My recent books and chapbooks are available online via Barnes & Noble, Amazon, and Beard of Bees Press.
Previous research focused on modern and contemporary U.S. poetry and populist politics. My dissertation looked at innovative 20th C. poets who participated in populist countercultures, including Vachel Lindsay, Edgar Lee Masters, Carl Sandburg, Gwendolyn Brooks, Edward Dorn, and Kamau Brathwaite. I edited a volume of Carl Sandburg's Socialist essays and poems, available via the IWW Store.
My current research focuses on Weird Fiction, from Miguel de Cervantes to H.P. Lovecraft, Edgar Allan Poe to Amos Tutola, Edith Wharton to Jeff VanderMeer. I am attempting to expand and clarify this overlooked yet increasingly important genre. When you think about it, realist fiction is already quite weird; in my view, weird tales are ones that make available the strangeness inherent in imaginary worlds. In the era of "fake news" and "reality TV," the relation between fictional realities and real fictions demands greater scrutiny.
Overall, my work is best understood as "socially engaged" aesthetic practice. From 2006 to 2012 I was a co-organizer of the Mess Hall, a radical cultural center in Chicago's Rogers Park neighborhood. From 2008 to 2014, I ran The Next Objectivists, a free, public writing workshop. I am a member of two collectives that combine art, theory and political activism: Feel Tank and the Compass group of the Midwest Radical Culture Corridor. Recently, I collaborated with Artist/Activist Brian Holmes on an interactive map calling attention to Black Lives Matter in the Mississippi Watershed. An an expansion of this project, I wrote Police State, a collection of poems about Black people killed by police and security forces in the United States between February 26, 2012 (the date of Trayvon Martin's murder) and August 9, 2014 (the date of Michael Brown's murder).
Raised in New Hampshire, I have lived in Chicago since 1995. I have two cats: Iggy Pop and Bone.
Selected Scholarship
Creative:
Gapers' Delay: Harmolodic Essays. Chicago: Virtual Artists Collective, 2014.
CHVMS. Chicago: Beard of Bees Press, 2013.
Oil Slick Rainbows. Chicago: Beard of Bees Press, 2012.
Death Blossoms. Chicago: Strange Times Press, 2008.
The Most of It. Buffalo: Nominative Press Collective, 1999.
Critical:
"Playing (with) the Impossible: Modernism's Populist Poetics." The Journal of Aesthetics and Protest 8: (Winter 2012).
"Stories from the Breakdown Lane: Ordinary Affects on the Road to Detroit," in Deep Routes: The Midwest in all Directions. Huntsville, MD: Sheridan Books, 2012.
"Remembering Ed Dorn." Chicago Review 55.3/4 (Autumn 2010).
Carl Sandburg: The People's Pugilist, 1912-1917. (Editor.) Chicago: Charles H. Kerr Press, 2009.
Courses Taught
English 115 First Year Writing
English 196 Introduction to Literature
English 201 Introduction to Literary Studies
English 207 19th / 20th Century U.S. Literature
English 260 Integrating Word and Image
English 265 Style
English 275 Creative Writing
English 301 Imaginary Antarctica
English 315 Advanced Writing
IDS 125 The Counterculture
Media Studies 270 Screen Writing