Office of the President
Troy Hammond
Advisor to the Board; Professor of Physics
Contact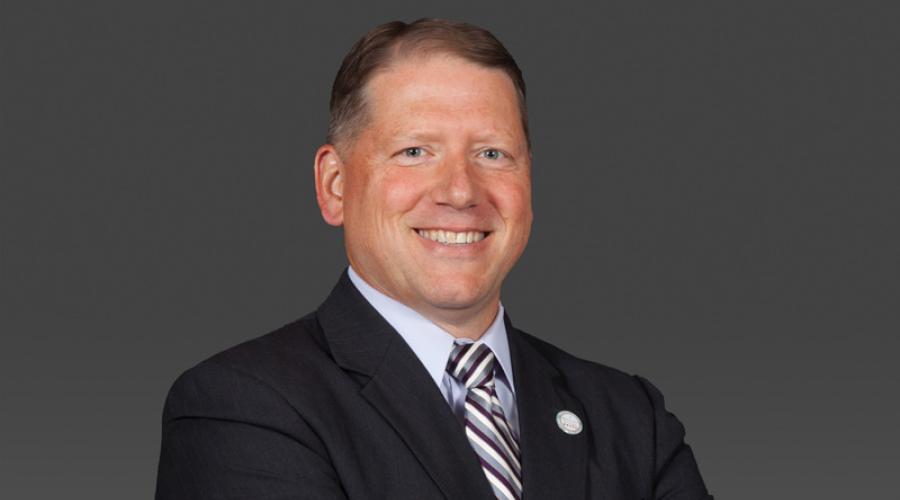 A scientist, business leader and entrepreneur, Dr. Troy D. Hammond was appointed as the College's 10th president on January 1, 2013. Over his nearly 10 years as president, Hammond brought visionary leadership to the College during an exciting time of expansion as well as substantial external challenges.
Hammond launched his presidency with the bold Brilliant Future Campaign, a $150 million fundraising initiative—the most ambitious capital campaign in the College's history—which brought sweeping physical changes to campus, including construction of the Dr. Myron Wentz Science Center and the Dr. Myron Wentz Center for Health Science & Engineering; the addition of New Hall, a 229-bed residence hall; a full-scale conversion of the previous science building into the School of Business & Entrepreneurship facility, which includes the innovative Bloomberg Finance Lab; and a major renovation of Oesterle Library to incorporate an innovative Learning Commons. He also created the Cardinal Sustainability Fund which led to significant LED lighting and solar projects across campus.
To improve the academic experience, Hammond oversaw the transition from a three-term academic calendar to semesters; a new general education curriculum; the founding of the College's engineering programs; significant expansion of the College's graduate health science programs; and the acquisition of Shimer College, which led to the Shimer Great Books School at North Central College.
During Hammond's tenure, several Cardinal athletic programs soared to new heights including the College's first-ever football national championship in 2019; multiple national championships in cross country, track & field, and women's triathlon; and the introduction of men's volleyball and lacrosse, and women's triathlon, bowling and wrestling, bringing the number of varsity sports to 27—the most of any school in the College Conference of Illinois & Wisconsin. He also served as the Chair of the President's Council of NCAA Division III athletics.
Hammond elevated diversity as a key strategic imperative, launching a President's Task Force to address key issues and appointing the College's first Chief Diversity Officer. Hammond also guided the College's response to COVID-19, positioning the institution to operate and fulfill its mission throughout the global pandemic while prioritizing the health and well-being of the campus community.
After announcing his retirement in June 2022, Hammond now serves as an Advisor to the Board of Trustees while the College searches for its next permanent president.
Hammond graduated magna cum laude with a B.S. in mathematics from Milligan College and received a second B.S. degree, in physics, from Georgia Tech. A prestigious National Science Foundation (NSF) fellowship paved his way to the doctoral program in experimental atomic physics at the Massachusetts Institute of Technology, where he was mentored by thesis advisor Dr. David Pritchard and Nobel Laureate Dr. Wolfgang Ketterle for his Ph.D. research.
After graduate school, Hammond joined McKinsey & Company, a global leader in management consulting, where he became an associate principal. He then joined Plextronics, Inc., helping raise substantial venture and strategic capital and growing the technology company into a global leader in printed electronics. During this time, he also served as adjunct professor of business at Milligan College.
Prior to joining North Central College, Hammond was president of BlueStar Energy Services in Chicago, a provider of energy efficiency services for commercial and industrial customers.
Hammond holds numerous patents and has published extensively on physics, nanotechnology, polymer electronics and solar technology, a topic on which he has provided expert testimony before Congress. In 2013, Hammond was recognized as one of 60 outstanding alumni of the NSF's highly competitive Graduate Research Fellowship Program.