North Central College's Urban Education Laboratory (UEL) is the institution's legacy to equity in education. Built on the hearts of informed, principled and productive college students, faculty and administrators, the laboratory tackles two critical initiatives:
Junior/Seniors Scholars Program
This program addresses the need for comprehensive college and career readiness skills for all K-12 students, especially those in high-need schools.
Promise Teacher Corps
This program grew from years of commitment to equity in education through the Junior/Senior Scholars Program. Our goal is to provide high-quality teachers who are dedicated and committed to the educational success of each child; teachers who would sustain the college and career readiness initiative for all children by committing their professional lives to teaching in high-need schools.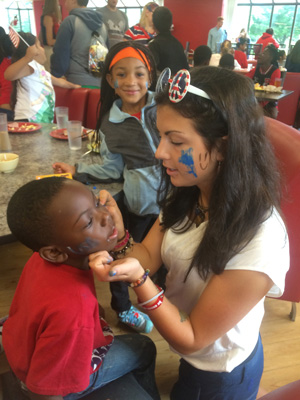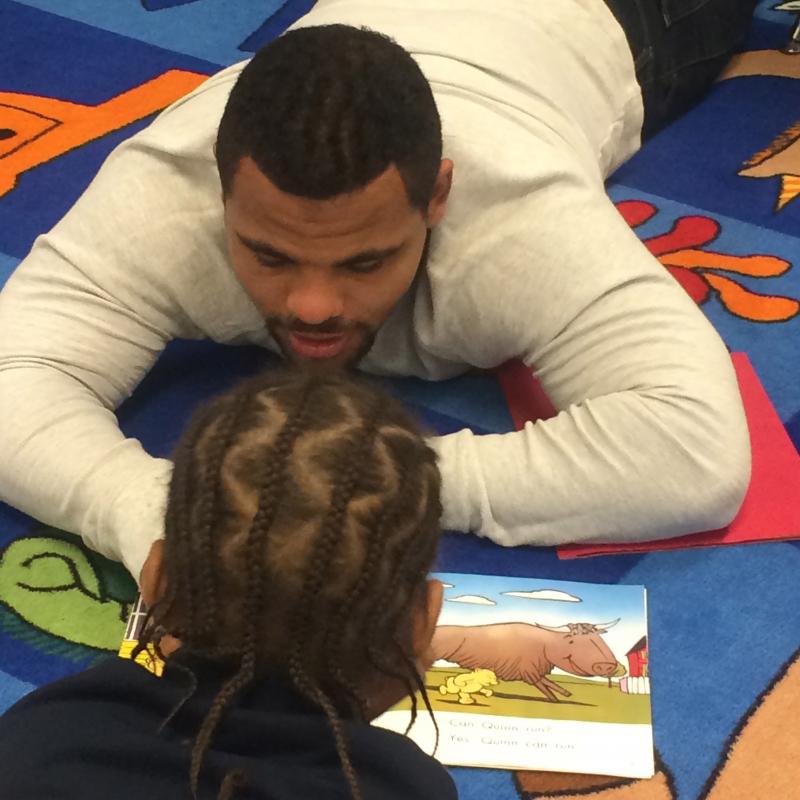 This year marks the 52nd anniversary of President Johnson's War on Poverty, yet 51% of the students in our country still live in poverty. Change takes time. For the past 51 years, changing the face of poverty through education has been a priority, both nationally and at North Central College. North Central College's Promise Teachers—teachers and candidates preparing to be teachers working together to support students in high-need schools—carved a key role in this important initiative. Each year a segment of North Central Education Alumni makes a commitment to advocate for and support our youth in high-need schools. We call these alumni our Promise Teacher Fellows. Annually, we also have candidates who dedicate their time and talent to work in our Addison, Dunham and Junior/Senior Scholars projects in order to create change and make a difference for real kids' education while the candidates grow themselves as courageous and effective teachers who we are proud to introduce as our Promise Teacher Residents. Together they form our Promise Teacher Corps.
Our Promise Teacher Corps is exactly the type of people President Johnson had in mind to create change in our country. We celebrate our former students—now alumni of North Central College—our Promise Teacher Fellows— who have gone on after graduation and licensure to cement their commitment to provide all children with a great education by dedicating their professional lives to teach in a high-need school—as well as our current student candidates who work year around to provide support and enrichment readiness for college to students in the Chicago Metro area.
To all of you, we say "thank you. You embody the North Central College mission of creating informed, principled and productive citizens. You make a difference!"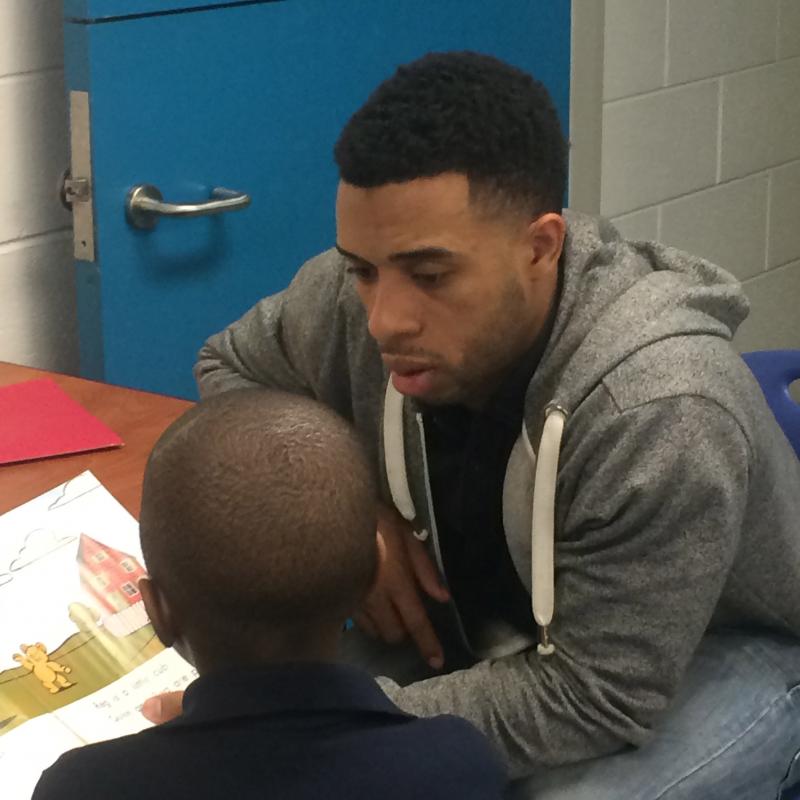 The Junior/Senior Scholars Pipeline to College program is aligned with the College's Department of Education, which has a long history and strong reputation of producing exceptional teachers and is fully accredited by the Illinois State Board of Education. The alignment creates a winning partnership that benefits both the Junior/Senior Scholars participants and the North Central candidates who facilitate the program. By the end of their program at North Central, the College education majors have at least 150 hours of supervised, interactive classroom experience prior to their student teaching—well beyond the 100 hours required by the state and more than most other colleges or alternative providers require. In addition, they are not only familiar with suburban classrooms, but they are also familiar with the challenges of high-need schools and at-risk youth, and they have had rigorous and meaningful early and ongoing experiences in high-need schools.
Enlightened and inspired by this experience, many candidates choose to continue volunteering or providing leadership with the program throughout their education at North Central College and many go on to become part of our North Central College Promise Teacher Corps.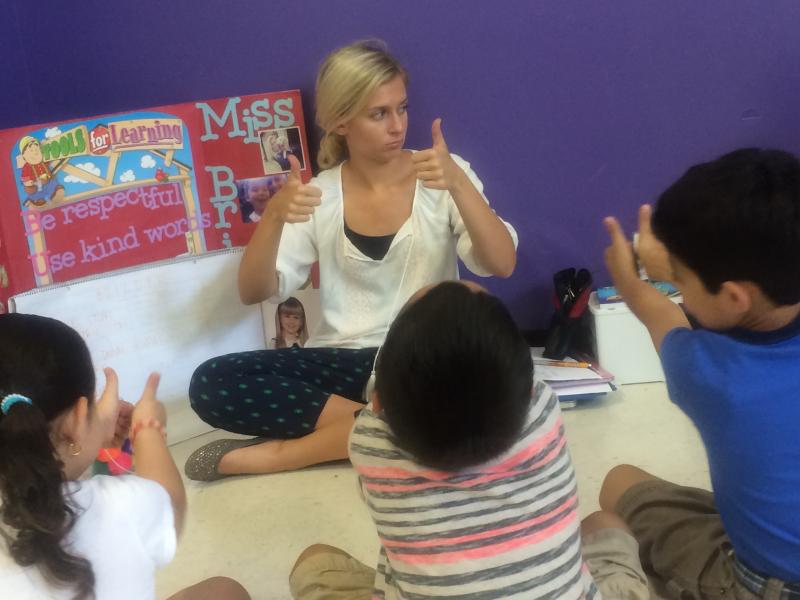 In addition to being excellent teachers in general, teachers in high-need schools must be highly qualified in special areas of teaching and learning. For example, the need for bilingual teachers and English Language Learning (ELL) teachers has grown exponentially as the linguistic diversity of students in classrooms has multiplied. To develop these special areas of teaching and learning, like bilingual or ELL, candidates preparing to teach must complete endorsements. Endorsements are areas of course specialization defined by the Illinois State Board of Education. They may or may not correspond directly to a major or minor at a college or university. Majors and minors are defined by colleges and universities and endorsements are defined by the state boards.
If you are interested in teaching in a high-need school, consider getting the ELL endorsement or developing proficiency in a high-demand language area like Spanish. Linguistic diversity is increasing in all communities and especially in high-need communities. Bilingual and ELL teachers are in high-demand. Other endorsements often sought by principals in hiring candidates are endorsements in reading, mathematics, science and special education. Special education is an area that is in shortage in almost every state and many different social economic communities.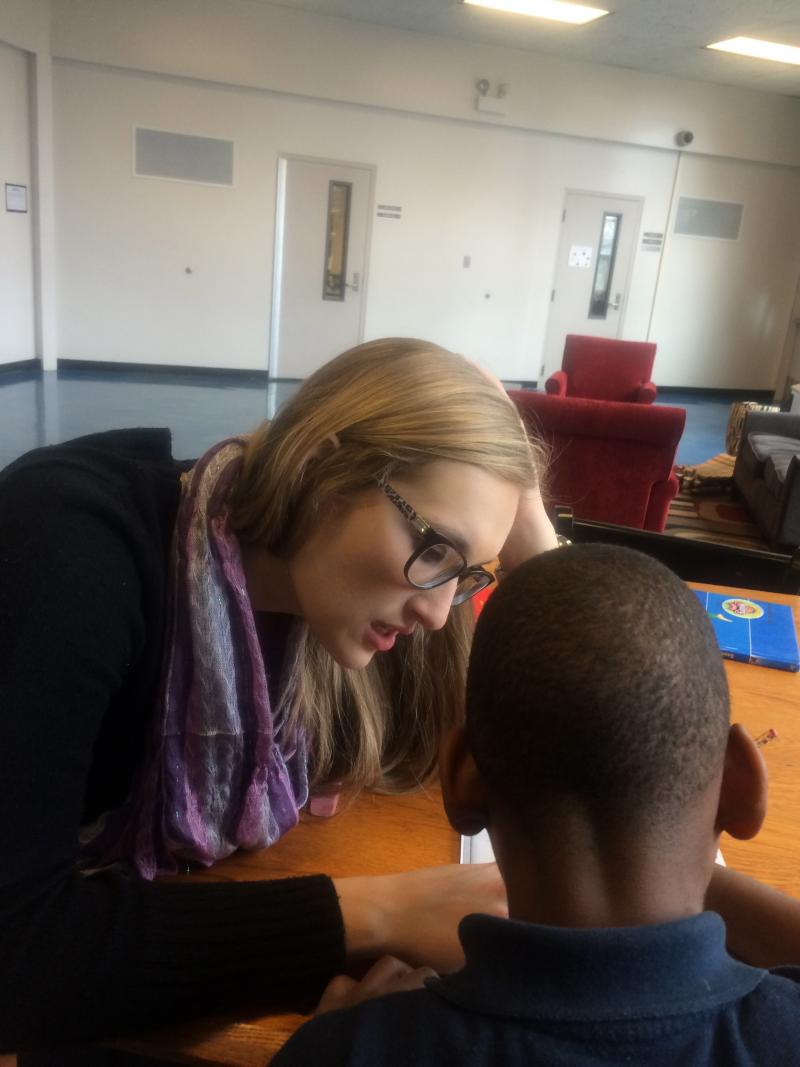 Schools value teachers who will not only make significant contributions to learning in their classrooms, but who will provide leadership on classroom teams, on school and district committees and in the community. The best teacher candidates will be those who develop skills in advocacy and leadership in education. The Promise Teacher initiative at North Central College provides many opportunities to develop leadership skills through hands on advocacy for Junior/Senior Scholars and through planning, orientation and implementation of various components of the Junior/Senior Scholars Program. Team leaders who work with this aspect of the program take learning from the classroom to the real world and increase the opportunity to learn by doing while providing a service to meet a real community need.
Team leaders:
Implement best practices in teaching and learning
Monitor, record and report student progress
Communicate effectively with students, parents, colleagues and administrators at both community school sites and colleges to deliver tutoring, enrichment and mentoring programs
Create a safe and nurturing environment in which diverse youth grow academically, socially and emotionally
Collaborate with community participants, peer cohorts and K-12 faculty and administrators to implement all-school and family night programs in the school and community
Learn through experience about critical issues in urban education and best practices in education to narrow the achievement gap
Develop knowledge and a working definition of multicultural education
Build service, activism, advocacy and leadership skills
Connect experiential learning with traditional coursework
Share their collective learning with others and develop a real world network
Assist in orientation and debriefing sessions with new peer tutors and mentors
Plan for and coordinate the logistical support needed for the success of their project including such things as transportation to and from the project
To become a team leader, contact the Urban Education Office and complete an application. Team leaders are chosen prior to the onset of each academic term.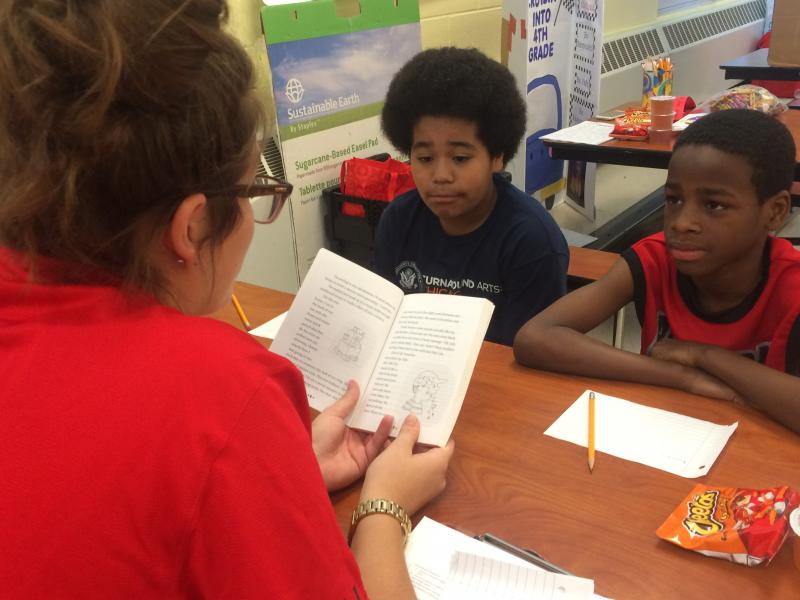 To advance the understanding of effective teaching and learning in high-need schools, summer internships have been developed in which a learning community of 10 to 20 college students is established to learn about urban education by implementing a summer academic camp for 150 to 200 inner city youth from ages six to 18 with community and college campus components. Internships include teaching experiences in grades one to 12 in all content areas, and internships in teaching music, physical education and art. Applications are available in the Urban Education Lab Office.
Student interns learn, through active engagement, to collaborate with peer cohorts, K-12 faculty and administrators and the community while reflecting on and conceptualizing their evolving understanding of effective education. Interns work together to solve problems involving inequities and they address the important issue of education in a democratic society.
Summer interns: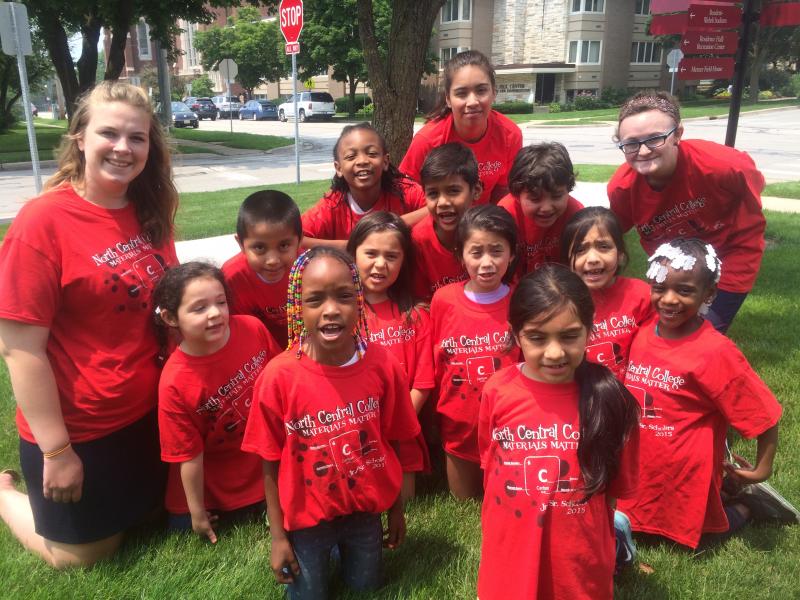 Design lesson plans and units
Broaden their understanding of the Common Core Standards in Mathematics and English Language Learning and the Next Generation Science Standards
Implement Evidence-Based Practices
Monitor, record and report student progress
Provide instruction to develop the diverse needs and talents of students in their classroom
Communicate effectively with students, parents, colleagues, administrators and school personnel
Create a safe and nurturing environment in which diverse youth grow academically, socially and emotionally
Collaborate with community participants (parents, teachers and administrators and students), peers, coaches and administrators
Advance their understanding of:

Critical issues in urban education
Best practices in education to narrow the achievement gap
Knowledge of and an appreciation for diversity and multiculturalism
Service, advocacy, activism and leadership in education

Connect experiential learning with traditional coursework
Share their collective learning with others
Applications for the summer internship are available from the Education Office and the Urban Education Laboratory Office beginning the end of October. Completed applications are due back in the Urban Education Laboratory by the last day of D-Term. Interviews begin in January and successful applicants are notified before the end of winter term. All successful applicants complete an internship with the Career Development Office. The internship appears on the student's transcript.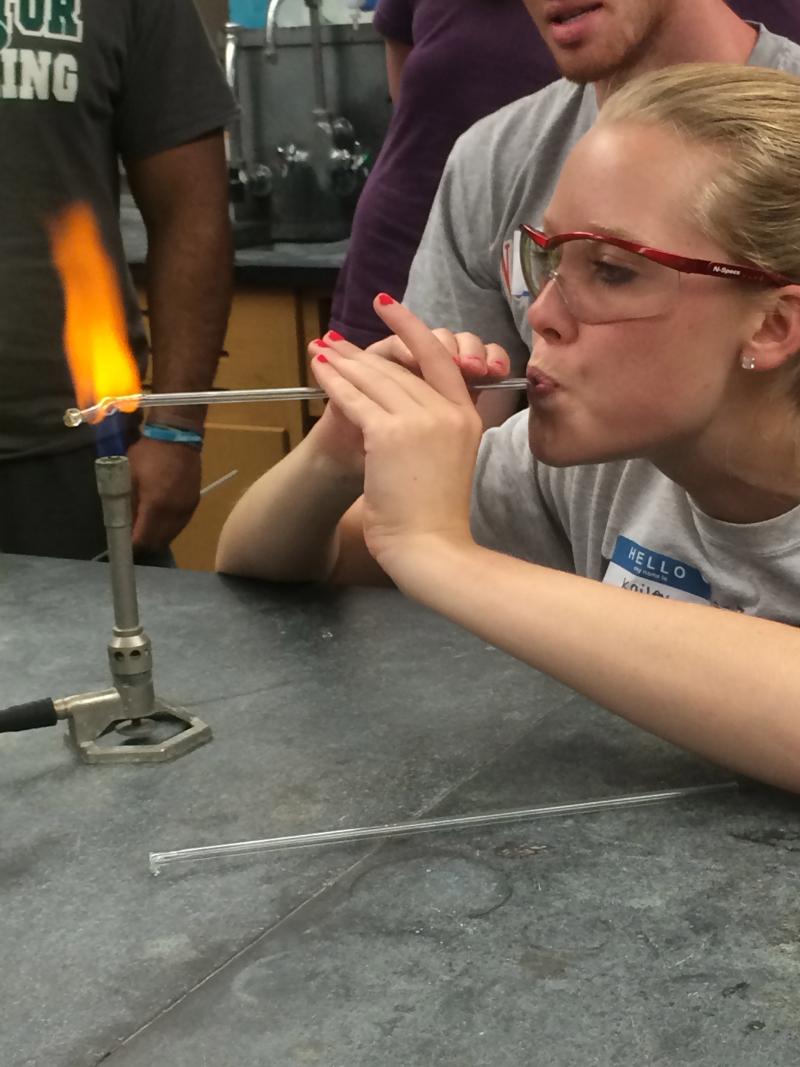 194 North Central College students (including, tutors, team leaders and summer interns) completed 15,200 hours of tutoring and teaching in the Junior/Senior Scholars program.
Education students took their learning from the classroom to the real world.
Students in education increased their opportunity to learn while providing a service to meet a real community need—K-12 student learning in high-needs school communities.
North Central College students show an increased preference for teaching in high-need schools.
Candidates show an increased understanding of the high-need environment.
Students report, "I am forever changed. I can't believe how much I've learned. I am so much more confident. Teaching in high-needs communities is hard work, but the rewards are enormous! I can't believe what I've accomplished. I now see how high expectations affect learning! What I did had such a positive impact!"
North Central Education candidates who complete the summer internship show an increased growth in skills. Specifically they grow in:

designing lesson plans,
developing rapport with students,
establishing themselves as teachers,
implementing best practices,
creating a nurturing environment,
appreciating and working with diverse learners,
collaborating with other teachers and mentors.

Since 2002, the number of North Central College education graduates teaching in high-need schools has increased from 35% to 55%. For example, East Aurora School District, one of the program's long-time partner districts, employs more than 70 North Central College graduates.
Principals say North Central's Promise Teachers are "among their very best."
Graduates have gone on to teach in high-need schools in other communities in Illinois that include: West Aurora, East Aurora, Chicago, West Chicago, Schaumburg, Cicero, Addison, Flossmoor, Joliet, Kankakee and Waukegan.
Teaching in a high-need school is a calling. Ladson-Billings says, "It is a chance to be active participants in the construction of a dream." The activities listed below provide opportunities for education candidates to see whether teaching in a high-need school is their "calling." To access any of these opportunities, contact the North Central College Urban Education Laboratory at 630-637-5359.
After you have completed EDN 101, join us and continue tutoring with the Junior/Senior Scholars. Tutoring continues throughout fall, winter and spring terms, as well as over D-Term. Be sure to keep track of your volunteer hours using the volunteer hours form that can be found in Stadium 257.
Celebrate family reading with special evenings where college students dress up for special holidays, read stories and share enticing games to encourage reading at home. Join us and share the joy of reading with families at our partnering schools.
Be a science fair judge at one of our partnering schools.
Join us for the Angel Tree Celebration during D-Term with partnering school preschool and kindergarten children! The Angel Tree Celebration is an annual holiday giving celebration with a visit from Old St. Nick. It incorporates a celebration of the winter holidays and gift giving with music and drama.
Develop a comparative study using study abroad and research. Then present your work at the Rall Symposium.
Request to do your clinical work or student teaching in Chicago or East Aurora. To request our partner schools, contact the Urban Education Lab at 630-637-5359 for more information.
Check out Chicago Term with an opportunity to live in Chicago, take classes and experience teaching in Chicago Public Schools.
Bucket Tours: Throughout the year, tours of specialized and thematic schools and districts in high-need areas are available. Contact the Urban Education Lab at 630-637-5359.
Resource books are available in the Urban Education Office, Stadium 238
Special finances are available for individuals interested in teaching in high-need schools. Explore scholarship and loan forgiveness with the Teach Grant, Dunham Scholars, City Year, Peace Corps, VISTA and Golden Apple. Check with the Urban Education Lab for other opportunities.
Associated Colleges of Illinois Professional Development Network provides summer in-person professional development and online professional development workshops during the academic year at low cost or no cost. (Available through your affiliation with North Central College.)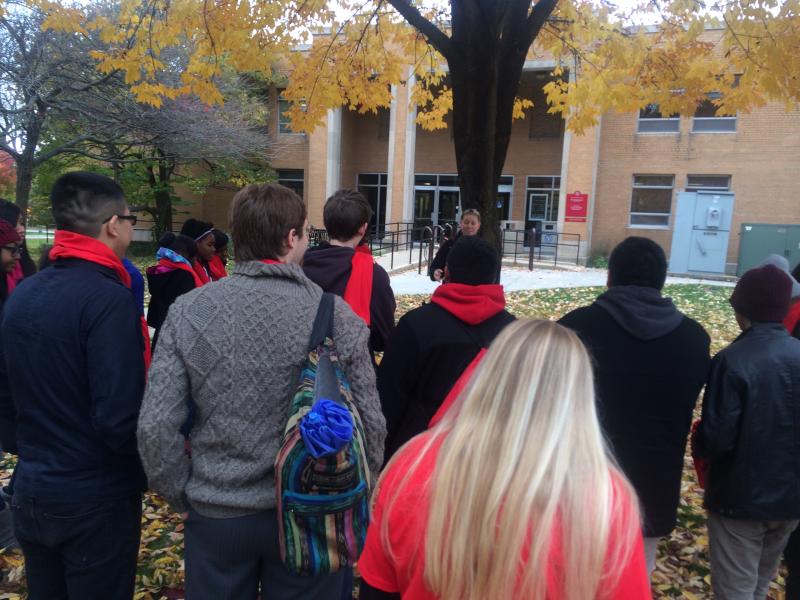 K-12 classroom teachers and administrators can access the following resources developed through the North Central College Junior/Senior Scholars Program to address college readiness in their classrooms:
Benny the Bear Goes to College: An interactive puppet show can come to your classroom. The puppet show introduces students to important college ideas. Benny the Bear Goes to College is available in English and Spanish.
A College Walking Tour for K-8 Classrooms: A script is available to guide you and your students around North Central College. You can also arrange to have a panel of college students talk to your students at the beginning or end of your walking tour or have a picture taken with North Central College's mascot, "Chippy!"
Resource List: A convenient list of resources including websites, tools, ideas and books for college readiness.
Speaker: College students and faculty are available to come to your school or classroom to talk with students about college readiness.
To arrange a showing of Benny the Bear Goes to College, arrange for a walking tour of North Central College, receive a list of College Readiness Resources or arrange for a speaker on college readiness at your school, please contact jcfitzsimons@noctrl.edu.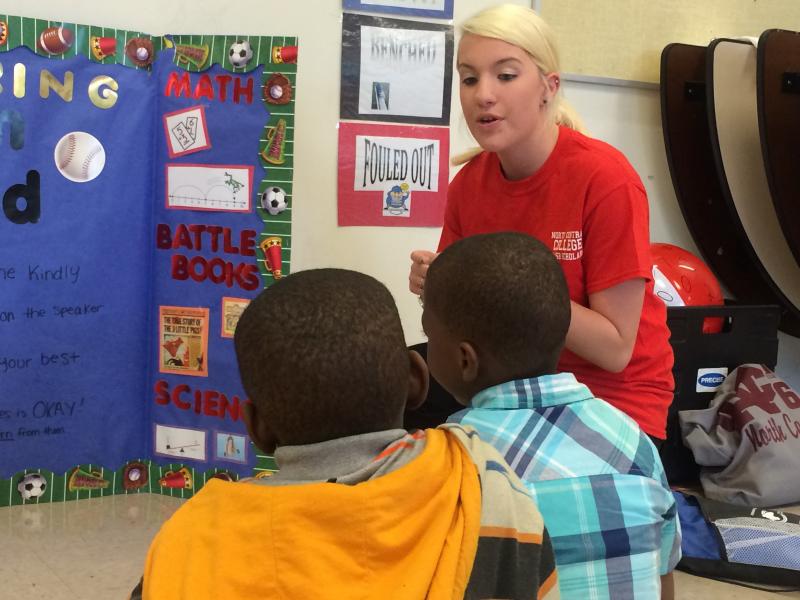 Since its inception, North Central College has been a catalyst for social change. In its early years when many colleges admitted only men, North Central College admitted men and women. In its more than 150 years of history, it has provided a forum for a number of agents for social change including Dr. Martin Luther King and more recently, Dr. Cornel West. From the beginning, North Central College offered the rich context of the liberal arts as a strong and rigorous framework for preparing excellent teachers and leaders—addressing some would say the new area of civil rights—for education. So it is not surprising that when an opportunity came to support young people in high needs schools, North Central College answered the call with the Junior/Senior Scholars Program, a comprehensive college readiness program serving young people year around in the high-need communities of Chicago's west side and East Aurora. That was 1988 and just the beginning of what has become an intentional commitment of time, money and resources not only from North Central College, but from its "informed, principled and productive citizens"— North Central College students.
In 2004, the College partnered on a grant with the Associated Colleges of Illinois to look more critically at how it prepared teachers for high-need schools. The "Pipeline to Urban Teaching" established with this grant developed critical curricular components to teacher-prep classes that addressed the issues of increased poverty and the growing diversity across Illinois schools. Teachers would be intentionally prepared to appreciate and use such difference as linguistic differences to enhance student learning. North Central College candidates would be ready to plan and implement effective instruction for the spectrum of learners they would find in their classrooms. In addition, the grant provided an opportunity to enhance a rigorous summer internship that provided an opportunity for education candidates to apply their new learning while working with the college's Junior/Senior Scholars Program. This was followed by a scholarship opportunity that included additional experiential learning provided through the Dunham Foundation.
In 2013, the Urban Education Lab was named to provide more visibility to the growing work of North Central's education department in preparing teachers and leaders for high-need schools.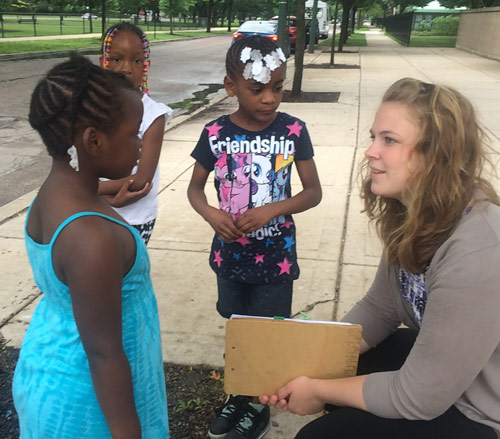 Since its inception, the Junior/Senior Scholars program at North Central College has served nearly 5,000 low-income, minority students from partner elementary and secondary schools in Chicago and Aurora, Illinois. Each year, the program provides direct service to 200 K-12 students, sends the "college-bound message" to several thousand students through family events at partnering schools and college connection programs, and advances its college-bound mission through its "Promise Teacher Corps" and "Junior/Senior Scholar Graduates" who tell us, "I hear the song in my dreams"—I am an N, I am an NC, I am an NCC S-C-H-O-L-A-R, I like to read, I like to write and I study every night, 'cause I am C-O-L-L-E-G-E-B-O-U-N-D YEAH!—The program provides comprehensive and ongoing opportunities year around and from year to year for these youth including tutoring and mentoring, field trips, weekend retreats, college preparation classes, work internships and an academic summer camp.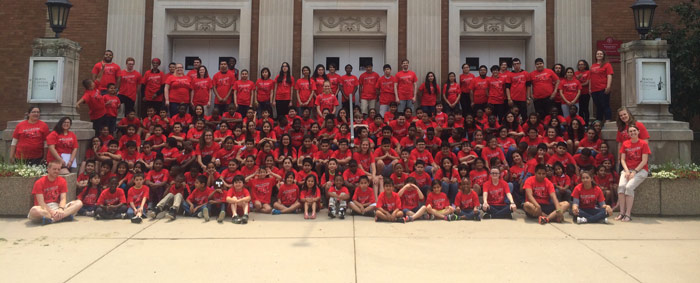 According to "Measuring Up 2009: The National Report Card on Higher Education," Illinois is among the states with the highest disparities in preparation for and participation in higher education. Ninety-five percent of white 18- to 24-year-olds hold a high school credential, compared to only 73% of nonwhites. 52% of 18- to 24-year-olds from high-income families enrolled in college in 2006, while only 23% from low-income families did. Only 21% of Illinois graduating seniors in 2009 had achieved the ACT benchmark score (21 or greater) that signifies college readiness (ACT High School Profile Report).
The odds for students in Chicago's public schools are even more alarming. According to a recent report by the Consortium on Chicago School Research, more than 40% of all students who enroll as freshmen in the Chicago Public Schools (CPS) drop out before their senior year, and only 9% "earn a 4-year college degree by the time they are in their mid-20's." This lack of educational achievement for high school students in Illinois has dramatic implications for the future. Without proactive intervention, first generation, low-income and minority youth in Illinois will struggle to achieve full participation as productive members of our city's economy and communities.
The North Central Junior/Senior Scholars Program is designed to address this need.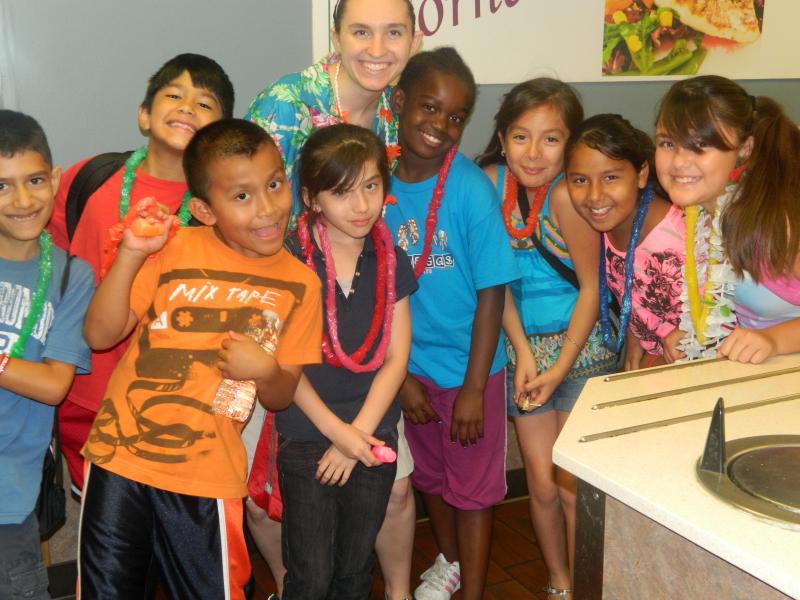 The North Central College Junior/Senior Scholars Program began in the summer of 1988 with a grant from Amoco. The collaboration sought to identify and support a group of minority students who were interested in STEM aspire to be a scientist or an engineer. For North Central College's Education Department, it was the opportunity to diversify the experiences education candidates had during their preparation at North Central College. And for North Central College, it was the opportunity to remain true to its more than 150-year old mission—to prepare students to be informed, involved, principled, and productive citizens and leaders over a lifetime.
After identifying James Weldon Johnson as our initial school partner and collaborating on a three-week summer program, it was clear that the program would be a transformative opportunity for K-12 students, school-corporate partnerships, and North Central College.
It is within this framework that the Junior/Senior Scholars program was established in 1988 to direct the resources and the time and talent of our students and faculty to improve a critical need in our society, the education of at-risk elementary and secondary students in local schools.

Like the highly successful Harlem Children's Zone (HCZ), the Junior/Senior Scholars program believes that early and ongoing support for children in high-need schools is critical so we too designed a pipeline that begins planting the seed of college aspiration with children in kindergarten. That pipeline offers increasing support as children grow from early childhood, to elementary school, to middle school, to high school and into college, and it is supported, like the HCZ, by strong relationships and foundational components that engage parents and family and make them partners in the education enterprise.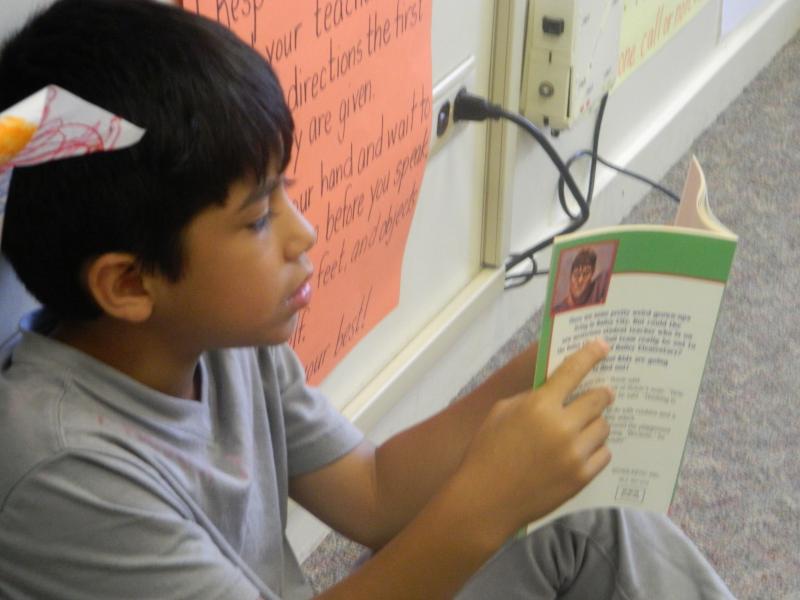 Link 1 targets kindergarten-aged children and introduces college vocabulary while beginning to build an awareness of college as a positive goal.
Link 2 targets elementary grades and begins to build academic skills and deepen students' understanding of college.
Link 3 focuses on middle school and develops academic skills and an understanding of the path to college and careers.
Link 4 concentrates on the high school experience advancing academic development and building college and career skills and dispositions that end in the students' application and admission to college.
Link 5 expands programming to include support for our Scholars who are college students, helping connect them with the support they need to graduate successfully with a postsecondary degree.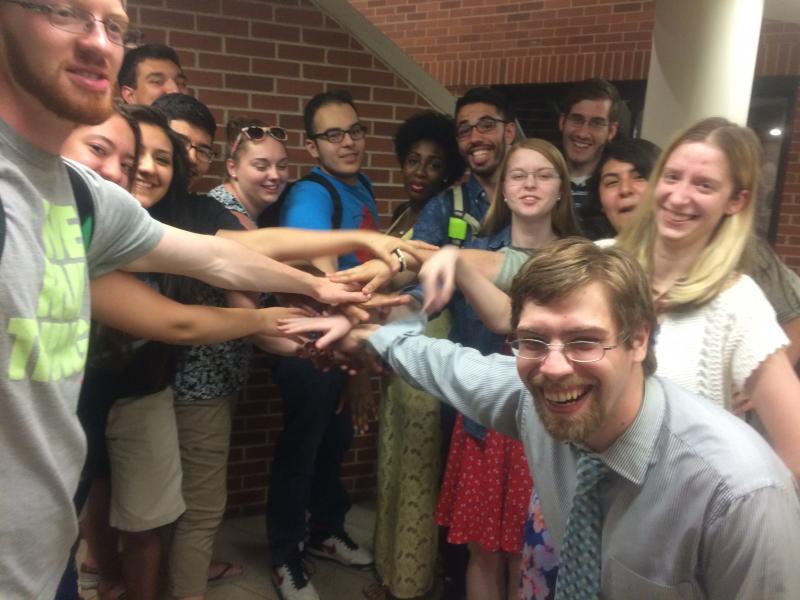 By consistently building high quality learning experiences and activities outside the normal school day that students and parents can depend on, implementing parent involvement programs, creating peer support for academic activities and achievement, developing stable and supportive relationships and raising student aspirations, the Junior/Senior Scholars Pipeline to College program enables elementary, middle and high school students to meet and exceed the average achievement level for students of similar age and experience.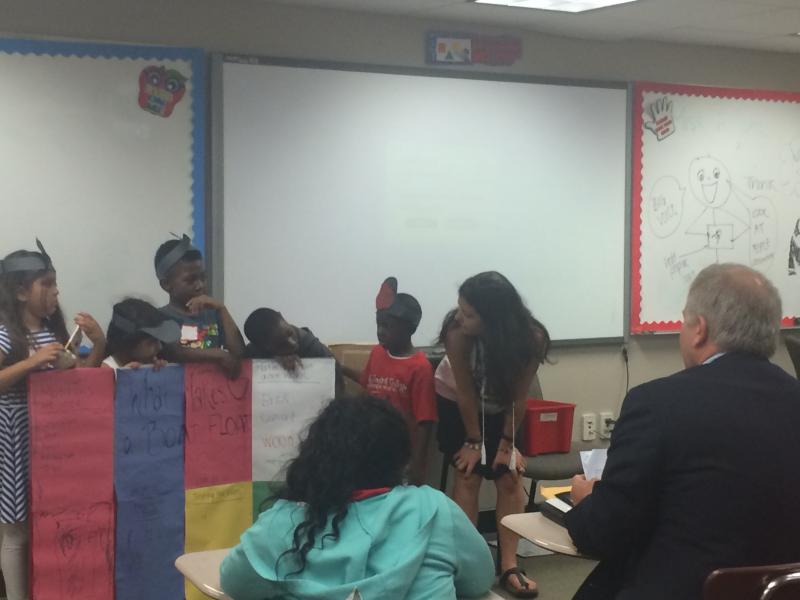 Each summer, the Junior/Senior Scholars Program designates a STEM theme to focus the Scholars' studies and activities providing an integrated study around a science theme. Recent themes included topics like: materials engineering, technology, and space. Each theme highlights the new Next Generation Science Standards and emphasizes the importance of the engineering design process, as well as the scientific method as it frames the cross-curricular teaching and learning about critical real-world problems. Students engage in problem solving using reading, writing, mathematical computations, geography, current events, scientific investigations and the engineering design process. The STEM summer camps invite students to learn about important scientific concepts and use those concepts to solve problems that engage students in the engineering design process. Each summer brings real life issues to the forefront to understand how STEM impacts the quality of life in the world of the past and today and the possibilities for tomorrow. Students take part in their own problem-solving investigations in which students consider problems and the possibilities for solutions. In addition to thematic cross-curricular learning throughout the summer, students will engage in a Math Olympics, a science fair and Engineer Challenge Days. Speakers from industry join us on Engineering Challenge Days to share their experiences and broaden the student's ideas about future pursuits as they head off to college. In addition, they are engaged in an engineering challenge and asked to complete the project and evaluate it. Many ideas that are developed continue on during the academic year. Finally, students in fifth through eighth grade participate in an overnight campout where they take on the outdoors, hike Volo Bog, identify trees and many other critical science activities.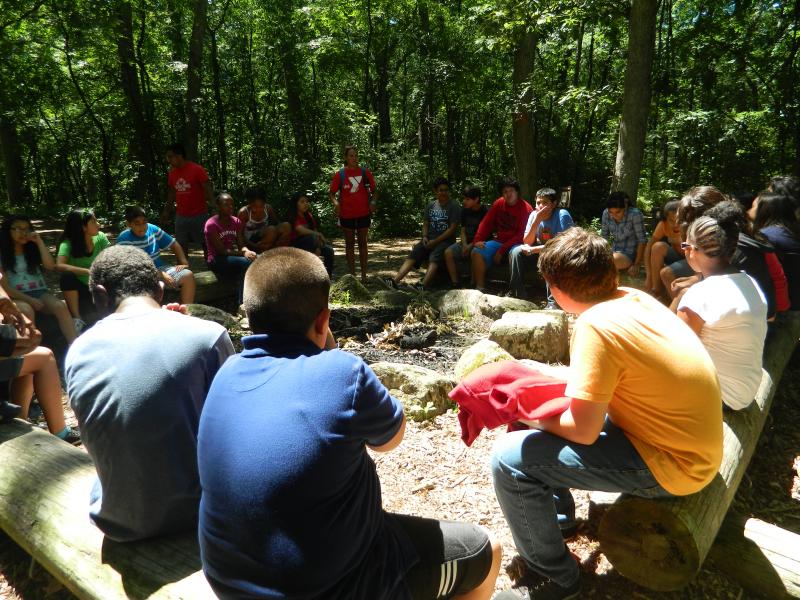 The Junior/Senior Scholars program has established itself as an influential and seamless 1st to 16th grade experience and has twice been named an exemplary practice by the Illinois Board of Higher Education.
98.7% of parents report that the program greatly contributes to their children's academic progress and that their children are very enthusiastic about the program. First grade students through seniors in high school have all progressed to the next grade.
Junior Scholars are more likely than their peers to "meet or exceed standards" on standardized tests.
According to our partner principals, students who participate in the academic summer camp begin school in the fall with the skills and knowledge they need to move forward.
High school students' scores increased in successive years in the program in the following areas of Leadership: Communication Skills, Problem Solving, Critical Thinking and Leadership Habits
100% of the class of 2016 enrolled in a college preparatory curriculum at each of their respective high schools, and the percentage of Scholars enrolled in a college preparatory pathway has increased steadily each year for the last four years.
Seniors applied to and were admitted to at least three colleges.
All of those who were eligible to apply for FAFSA applied.
Senior Scholars have an average GPA of 2.83.
94% made satisfactory academic progress this year.
ACT scores of Senior Scholars ranged from 16 to 29 with an average of 22.
100% of the graduating students:

have working knowledge of Post-Secondary Education Opportunities.
were able to identify five or more colleges that could be possibilities for a good fit with their interests and skills.
were able to identify two financial aid options.
completed all of their college applications by November 1.
produced a credible resume.
perceived themselves to be ready for college.
received some kind of scholarship for academic accomplishment, service in the community or ROTC.
Every year, 90-100% of Scholars (approximately 15 students each year) graduate from high school and enroll in college the next fall. Our Scholars have graduated from or are currently enrolled at top colleges and universities across the country including Yale University, University of Illinois, Pomona College, Purdue University, University of North Carolina, Washington University, Benedictine University, Northern Illinois University, Morehouse College and North Central College, among dozens of others.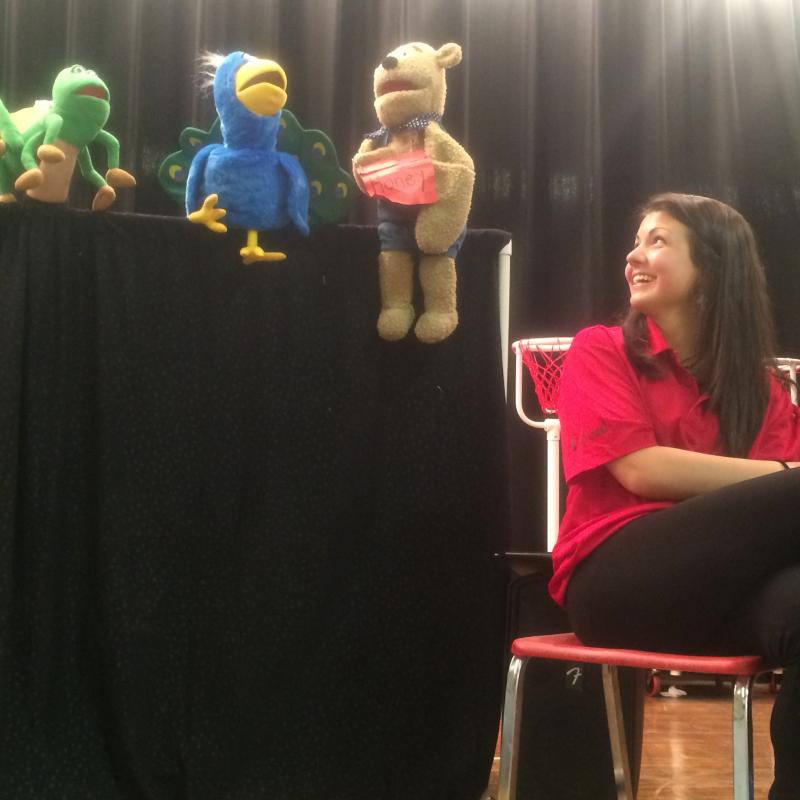 ASM International
Anderson's Bookshop
Boeing
Chartwells
DART Foundation
DuPage Children's Museum
Exelon Corporation
Feed My Starving Children
Fifth Third
Little Friends
The Morton Arboretum
Target
Travelers Insurance
Our school partners—East Aurora School District 131 and Johnson Elementary School and North Lawndale Charter Prep High School in Chicago Public Schools
Many alumni and friends of the Junior/Senior Scholars
Thanks to all our partners for their support of our Junior/Senior Scholars program. We are grateful for the role they have played in maintaining our long-standing mission!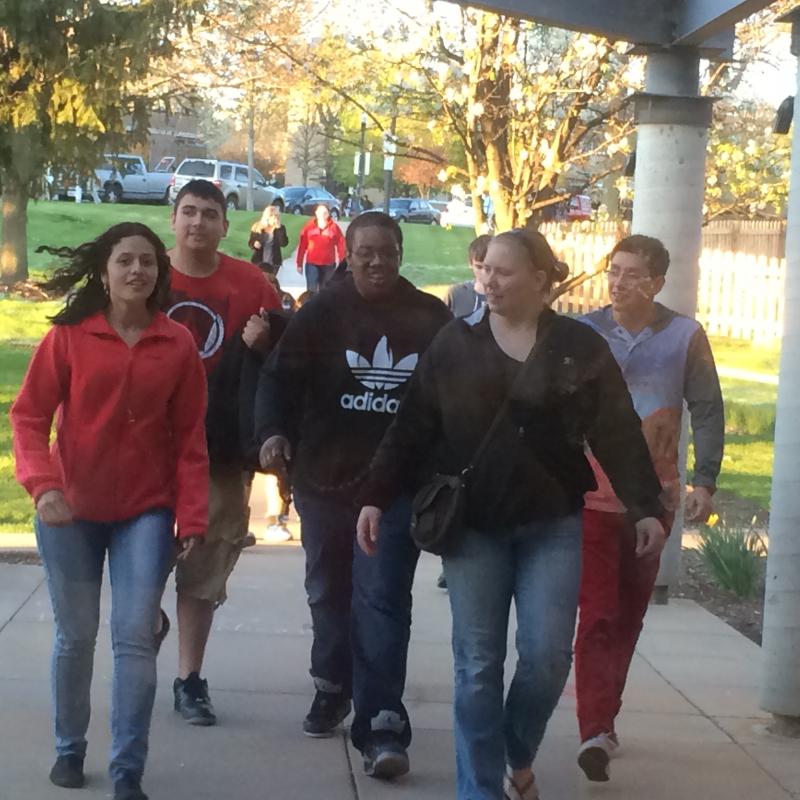 If you are an individual looking to make a gift to the program contact Lisa Pettaway, Director of the Annual Fund and Individual Gifts at mdpettaway@noctrl.edu or (630) 637-5215
If you are interested in corporate partnership opportunities, contact Megan Lynch, Director of Corporate Relations at mwlynch@noctrl.edu (630) 637-5210.
Invest in your future
Choosing the right college is a big decision. Don't make it alone. North Central's admission and financial aid team is here to help you design a financial aid solution that works best for you and your family.
Need-based loans, merit scholarships, grants, campus employment—these are just some of the resources available to you. Nearly 90 percent of first-year students and 100 percent of all students eligible for aid receive aid. Let our financial aid team assist you in finding the best value for you.
Learn more about financial aid and costs for North Central College
Apply to North Central College
The first step to becoming a North Central student is reading the application instructions specific to you. Find out everything you need to know about applying by selecting the group you belong to below.