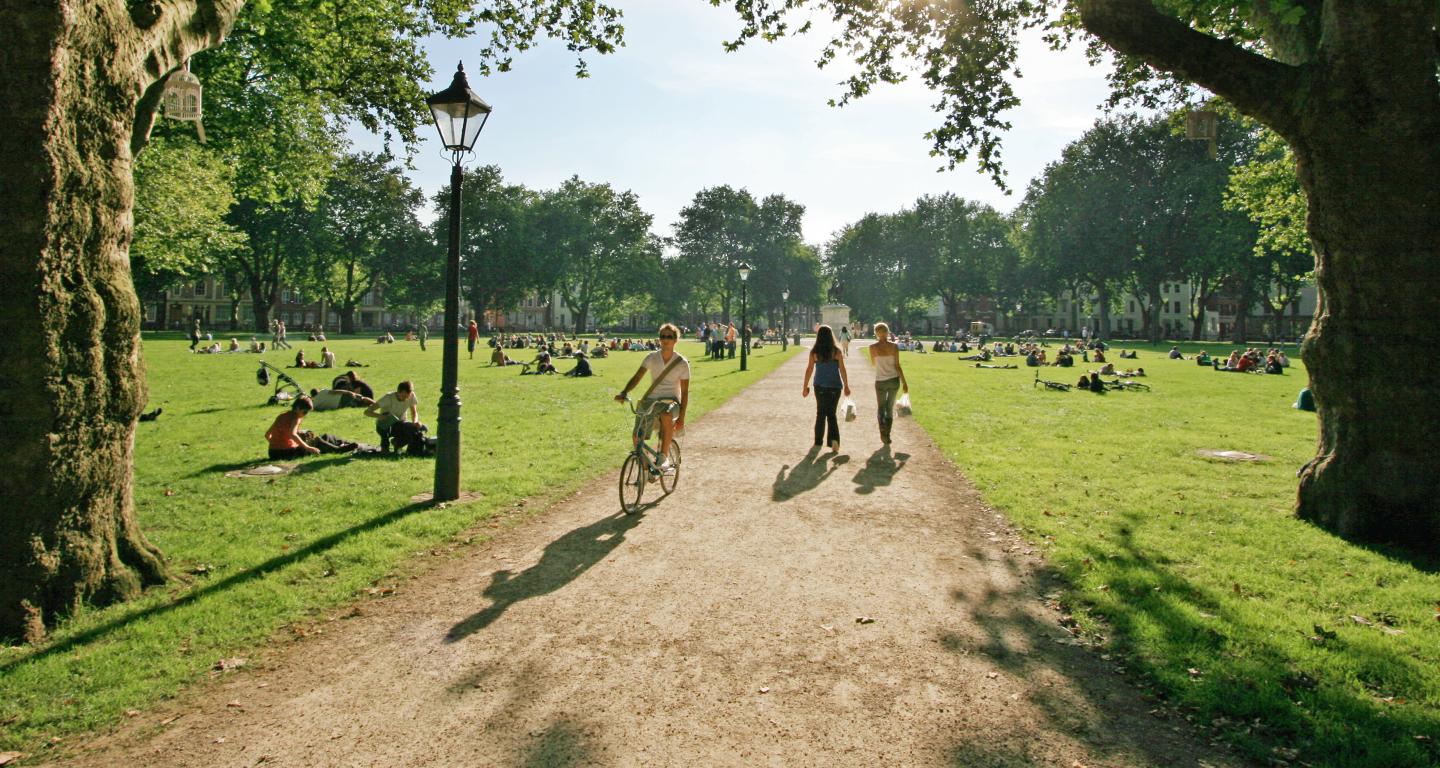 Before you meet with a study abroad advisor be sure to complete the "Advising Form" linked at the top of this page.
Please note that you will not be able to apply for semester or yearlong study abroad program until you've met with a study abroad advisor.
Program Overview
Eligible participants must be at junior or senior level with a 3.0 GPA preferred.
The University of Bristol is a world-class institution located in a city rated as the "Best Place to Live" by The Sunday Times. Consistently ranked as one of the top 10 institutions in the U.K., the University of Bristol offers a flexible academic program that allows students to take classes from a variety of strong academic departments. Students can choose classes from economics, classics, history, sociology, physics, mathematics, English literature, art history, computer science, biology, philosophy, music, theatre, engineering, archaeology and anthropology, political science, theology and religious studies. Many students choose study themes such as British History and Culture, International Relations and Migration, Development Studies, Environmental Policy, or Electronic Music Production, to name just a few.
Students who come to Bristol quickly become part of the community and immerse themselves in the vibrant culture that surrounds the university and the city. Bristol was voted the most inspiring place in the U.K. (and second in Europe) for its multitude of theatres, concert halls, galleries, street art, carnivals, open mic nights and countless festivals. Bristol is also a short distance from the UNESCO World Heritage Sites of Bath and Stonehenge, while also only 90 minutes from London.
£500 scholarships through BUTEX, a U.K. higher education membership organization, are available for students in all NCC England programs.
Academics
Students are required to complete GLS 277 in the spring term prior to studying abroad in the fall.
Student can earn 9-15 credits depending on courses selected at the University of Bristol. All grades earned abroad affect your North Central College GPA when transferred back. Students cannot take courses pass/fail.  
Faculties
Faculty of Arts
Faculty of Humanities
Faculty of Engineering
Faculty of Science
Faculty of Social Sciences and Law
Use the Unit Catalogue to view units ("courses") and descriptions in the five (5) departments listed. Please be aware that the unit catalogue lists all classes for students (i.e. undergraduate, graduate) and these may not be available to study abroad students.
Note:  Students must have courses pre-approved by North Central College prior to taking them abroad. If students change their course schedules while abroad, they must get this change approved. Some departments only permit students to take a certain number of courses that count toward their major abroad. To ensure that all courses count towards their degrees, students must get their department's approval.
Housing and Meals
Students live in standard self-catered residence halls on the Bristol campus.
For information on accommodation at the University of Bristol, and to access the accommodation application, please click here.
Meals: Meals are not included in the program costs. Students have access to a shared kitchen with their flatmates to prepare their meals.
Estimated Costs
Students in Direct Enrollment programs (i.e. Universidad Viña del Mar) pay North Central College tuition plus a $4,000 program fee. A $30 non-refundable application fee is due at the time of application submission. This program fee includes placement, orientation and guidance fees, as well as standard self-catered housing. The College selects accommodations; if students choose to upgrade, they are responsible for paying any difference in cost. Unless otherwise noted, the fee does not include airfare, travel to and from airport, meals, visa fees, departure tax, books, national insurance, personal travel or spending money. North Central College financial aid does apply.