Artist Bio
Hypnosis and improv — two art forms that have mystified and entertained fans, skeptics and everyone in between for decades worldwide - come together as two masters of their crafts unite for a totally unique comedy experience, HYPROV: Improv Under Hypnosis. How it works: Twenty random volunteers from the audience will be put under hypnosis by hypnotist extraordinaire, Asad Mecci (the process of which is a show in its own right), their inhibitions evaporated and their minds no longer their own. The contestants are methodically and hysterically whittled down until the five best are left on stage when one of the world's leading improvisers enters! With the top-five still under hypnosis … this show turns into a hysterical improv-comedy extravaganza! In the hands of two masters, and solely crafted from the audience's uninhibited subconscious, this will be an entirely original and completely unforgettable theatrical experience, for who knows where the unconscious mind will go… 
Asad Mecci's jaw dropping performances have captivated audiences worldwide. He has performed in front of more than 1.5 million people live and millions more through mass media. You might have seen Mecci on "Entertainment Tonight," MTV, HGTV, BBC or read about him in The New York Times, Huffington Post and in Maxim Magazine. Away from the television cameras and radio waves, Mecci has amazed crowds at The Second City, GE Theater and The Just for Laughs comedy festivals. Recently, Mecci co-created and launched HYPROV (Improv Under Hypnosis) with iconic comedy legend Colin Mochrie from "Whose Line Is It, Anyway?", performing in Toronto, Montreal and London (Just for Laughs Festivals) as well as two Augusts in a row at the Edinburgh Fringe Festival.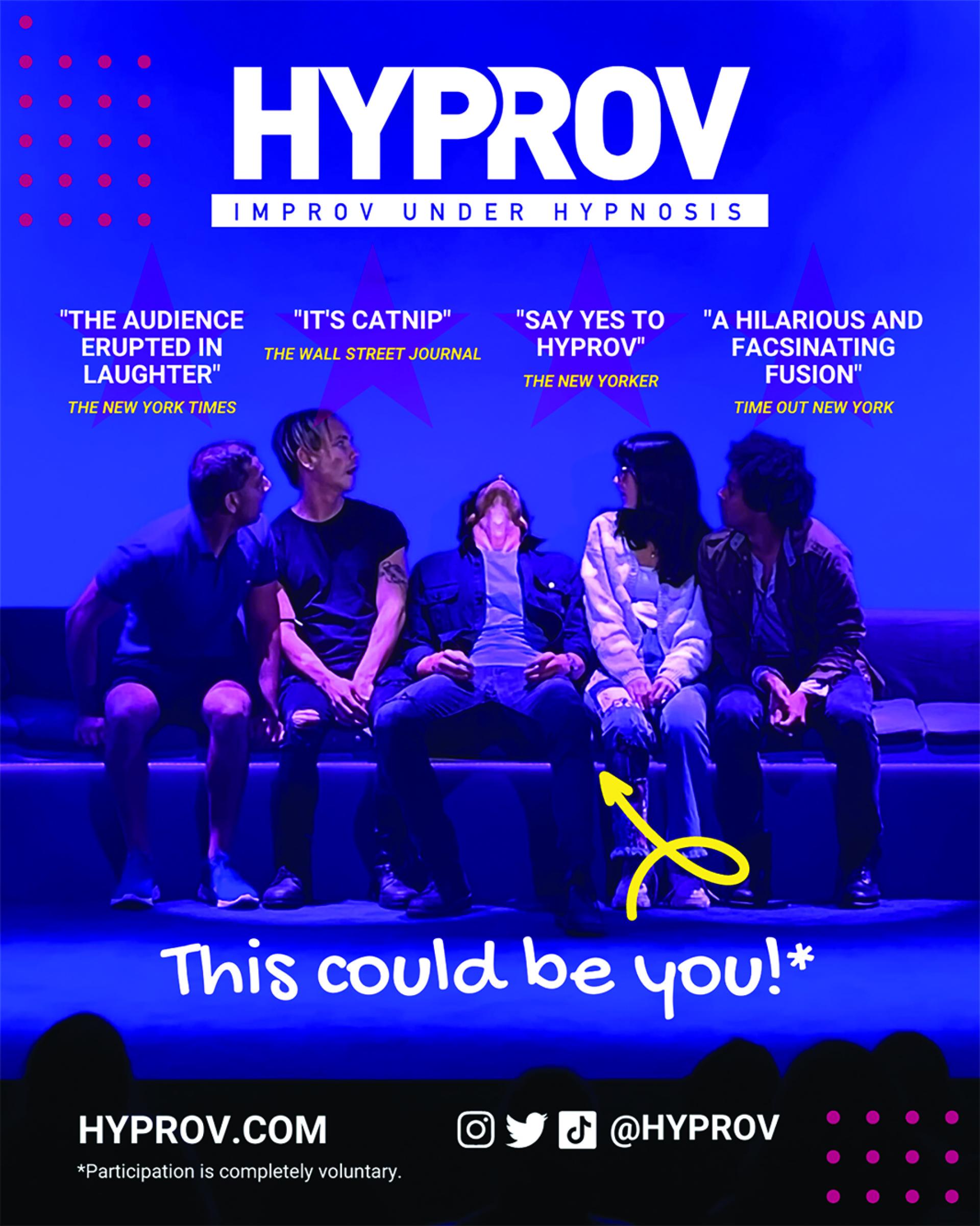 Disclaimers 
Artists, dates, times, prices, and locations are subject to change. 

If you lose your ticket, please call or notify the box office and we will be happy to reprint them for you. We will have them ready for you at Will Call the night of the performance. 

ALL PURCHASES ARE FINAL. North Central College Fine & Performing Arts does not provide refunds or exchanges. 

If you are unable to attend a performance or use your ticket, you can donate it back to North Central College for a tax-deductible donation. Contact the Box Office at least 24 hours in advance, and we will issue a tax credit letter for the price of the ticket. 

Proceeds from resold tickets will support the performing arts program at North Central College. 

A $4 online processing fee is included for all tickets purchased online. Tickets ordered less than 10 days in advance will be held in Will Call.