Artist Bio
For 30 years, Big Bad Voodoo Daddy's unique take on American swing and jazz music has thrilled audiences around the world, while their unique and spirited "Wild and Swingin' Holiday Party" has become an eagerly anticipated annual family event. Singer and band leader Scotty Morris says, "If you're going to go to a holiday show with your family, this is the one! It really does offer something for everyone." Drawing on a rich catalogue of holiday classics and Christmas originals from the band's two full length holiday albums, Big Bad Voodoo Daddy brings its world-renowned live show, and fun and quirky take on the holidays, to you.
Fun arrangements of classic holiday songs in Big Bad Voodoo Daddy style include: "Jingle Bells," "Santa Claus Is Coming to Town," and "Winter Wonderland." "Rudolph the Red Nosed Reindeer" is "Andrews Sisters meets the blues", and the just-as-classic "Heat Miser" song transports listeners back to another beloved holiday special. The band rips through Chuck Berry's "Run, Run Rudolph," Lou Rawls' "Merry Christmas Baby," and slows things down for Elvis Presley's "Blue Christmas." Detours to New Orleans for "Frosty the Snowman" and to the Caribbean for the Calypso "A Party for Santa" keep things interesting. The band takes a moment to reflect on the beauty and spirituality of the holidays with their moving arrangement of "We Three Kings."
Big Bad Voodoo Daddy has always made writing original music a priority, and the holidays are no exception. "Rockabilly Christmas," "Last Night (I Went Out With Santa Claus)," "Christmas Time in Tinsel Town," and the beautiful and reflective "It Feels Like Christmas Time" are the band's take on the many feelings of the holidays.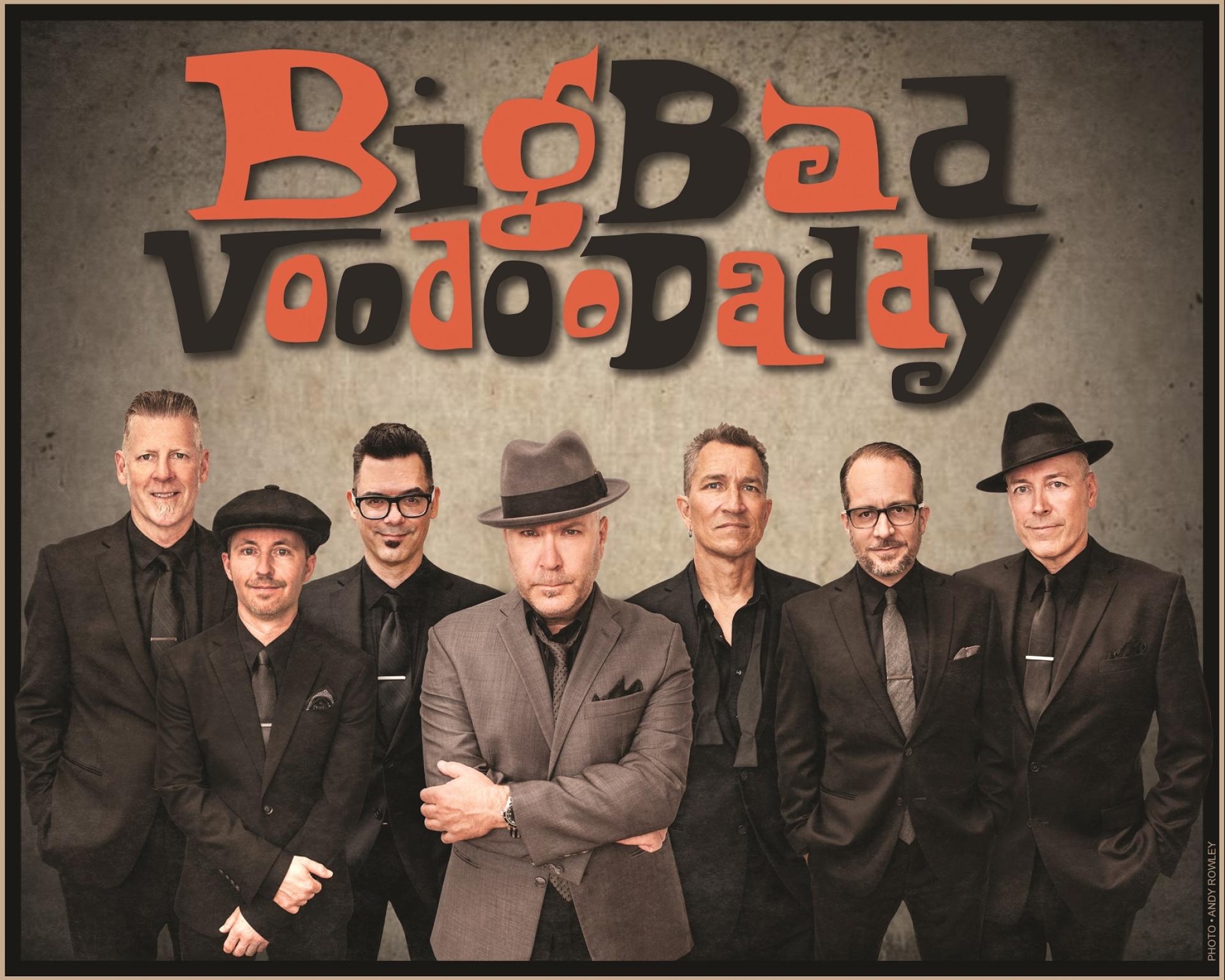 Disclaimers 
Artists, dates, times, prices, and locations are subject to change. 

If you lose your ticket, please call or notify the box office and we will be happy to reprint them for you. We will have them ready for you at Will Call the night of the performance. 

ALL PURCHASES ARE FINAL. North Central College Fine & Performing Arts does not provide refunds or exchanges. 

If you are unable to attend a performance or use your ticket, you can donate it back to North Central College for a tax-deductible donation. Contact the Box Office at least 24 hours in advance, and we will issue a tax credit letter for the price of the ticket. 

Proceeds from resold tickets will support the performing arts program at North Central College. 

A $4 online processing fee is included for all tickets purchased online. Tickets ordered less than 10 days in advance will be held in Will Call.