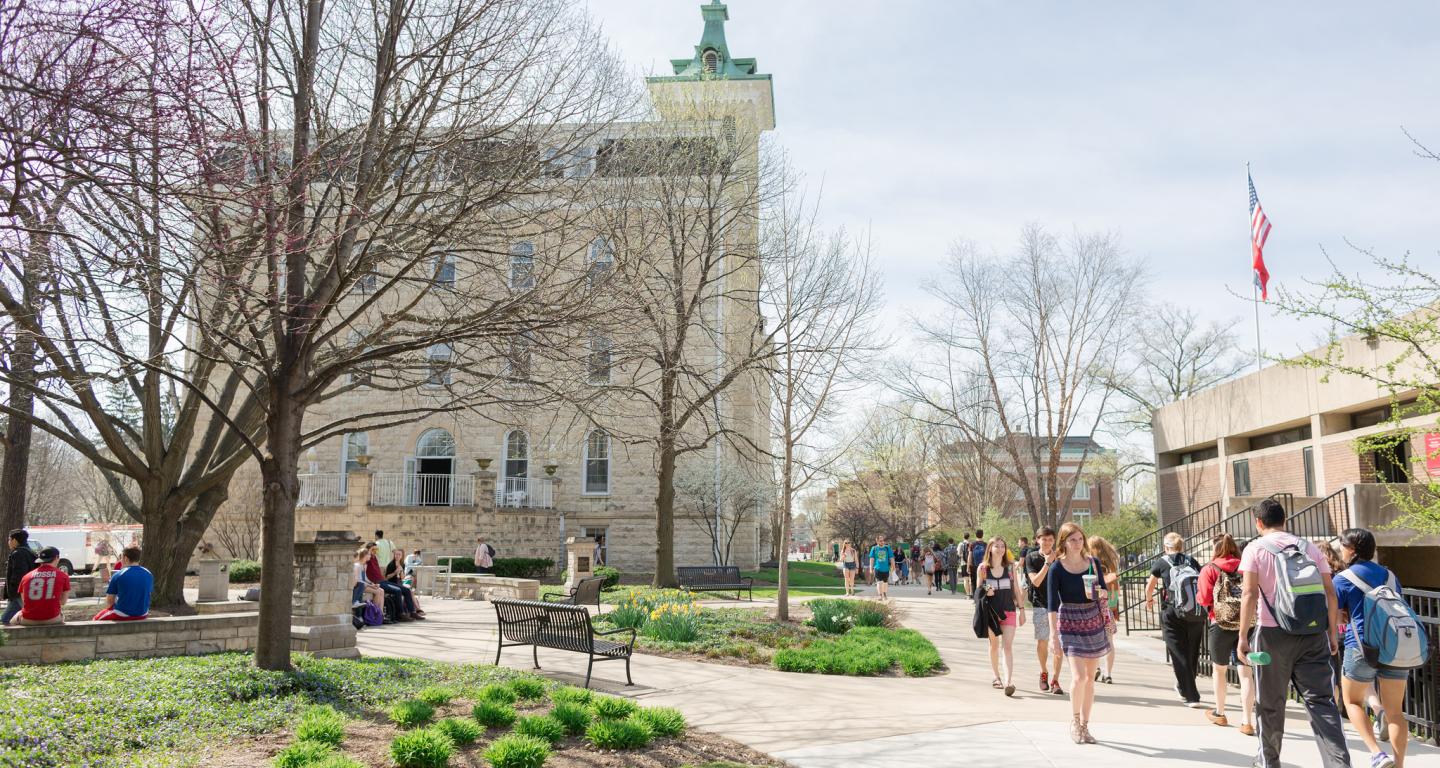 Vice Provost of Engaged Learning Search
North Central College invites nominations and applications for the newly created position of Vice Provost & Dean of Engaged Learning and Student Success. Reporting to the Provost & Vice President for Academic Affairs, the Vice Provost will be joining North Central at a pivotal moment in its history and will play a critical role in implementing key elements of the College's new strategic plan.
Under the leadership of President Troy Hammond, the College has developed a visionary strategic plan that clearly articulates our value as a liberal arts-based private comprehensive institution. The plan sets out an ambitious set of goals and strategies related to engaged learning as a key strategy for student success, in terms of successful transition to college, timely graduation, and outstanding post-graduation outcomes. The plan prioritizes a renewed emphasis on High Impact Practices (HIPs), in particular, significantly scaling up these such that all students have multiple opportunities to experience HIPs during the course of their studies. The strategic plan also sets the College on a course to enhance opportunities for students to engage in meaningful learning experiences in and out of the classroom that have the potential to enrich their education.
The Vice Provost will imaginatively lead and coordinate a variety of institution-wide initiatives designed to scale up student engagement and active learning and integrate curricular and co-curricular learning experiences, all aimed at significantly improving student persistence and timely graduation. Of important note is that the Office of the Provost works especially closely with the Student Affairs division toward the achievement of institutional goals in this area. The Provost's team also collaborates with the Enrollment Management and Athletics, Business Affairs, and Institutional Advancement divisions to achieve an ambitious agenda related to student learning and success. The Vice Provost will play a critical role in building and strengthening our relationships with these key partners and stakeholders as well as others beyond the campus community.
Founded in 1861, North Central College is a selective, comprehensive liberal arts institution of about 3000 students, located 28 miles west of Chicago in Naperville. North Central is ranked as one of the top 10 master's colleges and universities in the Midwest by US News and World Reports. The college is within walking distance of the Naperville Metra station, providing fast and convenient access to all the amenities available in the city of Chicago, and is next to downtown Naperville. The Naperville area is home to many excellent school districts and Naperville, IL has been ranked as one of the best places to live by Money magazine. North Central College is an EEO Employer.
Our location
Our Naperville location offers unparalleled professional opportunities for spouses and partners; great schools in a family-friendly community; options for urban, suburban and rural lifestyles; and access to the social and cultural opportunities of the nation's third-largest metropolitan area. We're just three blocks from an express train to Chicago and near an expressway leading both to the city and a network of Chicago suburban communities.
Our community
You'll feel at home here. Faculty and staff connect with their North Central colleagues at weekly informal campus gatherings.  Employees receive free or discounted admission to many music, theatre and speaking events.  Family members are included in campus life as well. You're all invited to attend events like the President's barbecue, Homecoming, the holiday open house, Cornerstone Day picnic and athletic competitions.
Our dedication to excellence
Each year, North Central recognizes outstanding staff and faculty with the Dissinger Awards. The campus community nominates colleagues for their outstanding teaching, scholarship or service "above and beyond the call of duty." Winners receive a monetary award and campus-wide recognition at the College's annual service awards ceremony.
Our benefits
North Central College provides a comprehensive benefits package to full-time staff and faculty, including:
Comprehensive medical, dental and vision group insurance
Health and dependent care savings costs
Life, AD&D and disability group insurance
403(b) retirement plan with employer contributions
Employee assistance plan resources
Tuition remission for full- and part-time employees, spouses and dependents
Generous paid time off plans
Monthly expense reimbursement for bicycle commuters
North Central College is strongly committed to recruiting and supporting students, faculty and staff of diverse backgrounds. North Central College does not discriminate against applicants, students, faculty or staff on the basis of race, creed, color, religion, age, disabilities, national or ethnic origin, gender or sexual orientation, status as a veteran or any classification protected by local, state or federal law.