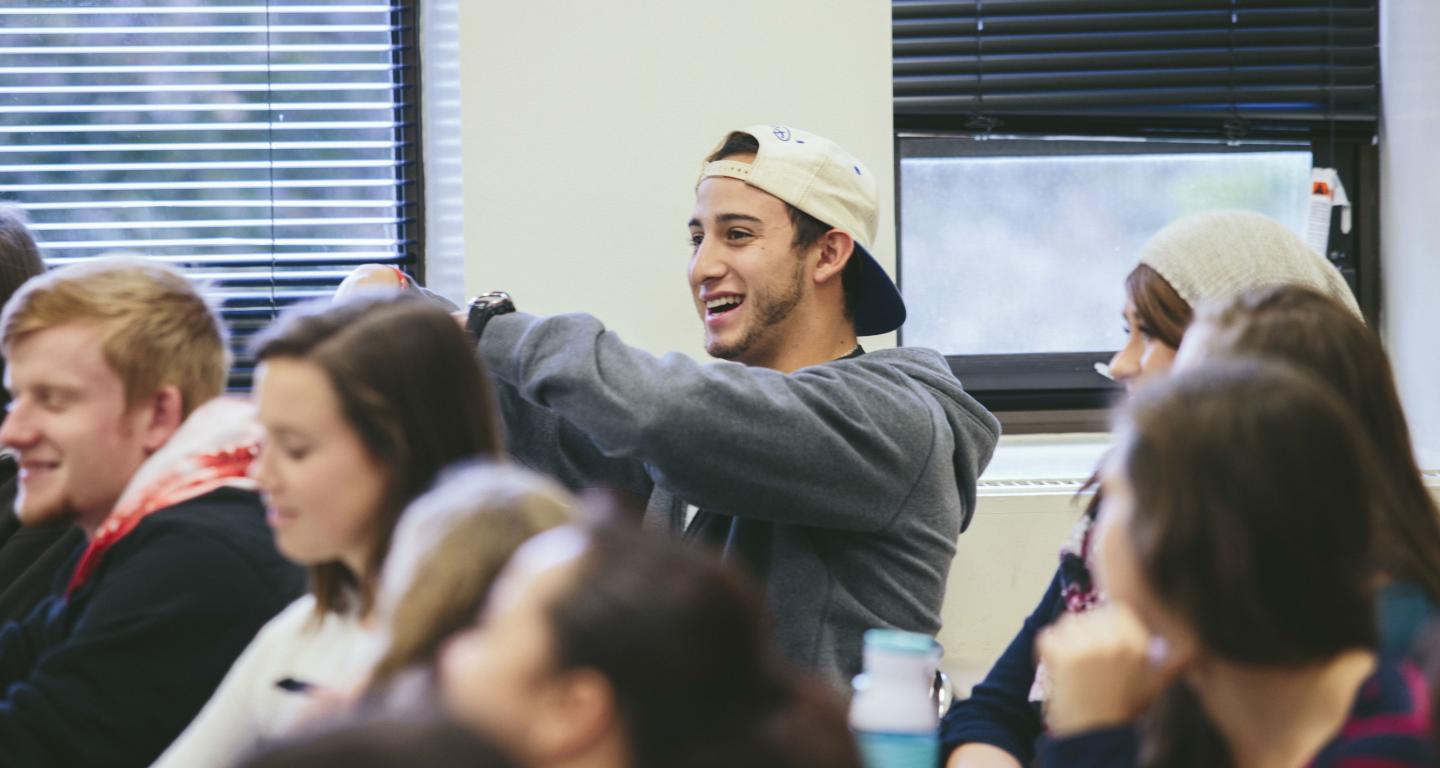 The North Central advantage features:
A Welcoming Campus
Our First-Year Experience (FYE) program eases your transition and helps you find your place in our close-knit community.  
Beginning with Summer Orientation and Welcome Week, we'll guide you through the unique opportunities that come with being central. You'll start the term with a special FYE class, and a First-Year Mentor will offer practical advice and direction.
A Caring Environment
North Central celebrates your individuality. You'll learn in small groups with hands-on instruction. Our smaller classrooms afford you the personal attention to discover the best within yourself.
A First Generation Support Program
In any given classroom at North Central College, it's likely that several students are the first in their immediate families to pursue higher education. About 35 to 40 percent of North Central students are first-generation college students -- meaning, their parents do not have four-year degrees. And many of their professors were first-generation college students, too. Our Cardinal First program offers the resources, mentoring and networking to make the transition easier for both you and your parents and help ensure that you receive your degree.
---
A Devotion to Developing Ethical Leaders
Ethics matter. At North Central, you're encouraged to balance values and service with personal achievement. In the process, you'll become a greater asset to both your profession and your community.
A Liberal Arts Foundation
Our curriculum balances job-related knowledge with a liberal arts foundation. This potent combination of traditional educational values and professional studies helps you become a well-rounded global citizen ready to succeed and lead in the workforce and your community.
A Broader Perspective
Your education is about more than a diploma. At North Central, we offer undergraduate programs with a professional emphasis, including internships and innovative career preparation activities. You'll be equipped for today's ever-changing workplace.