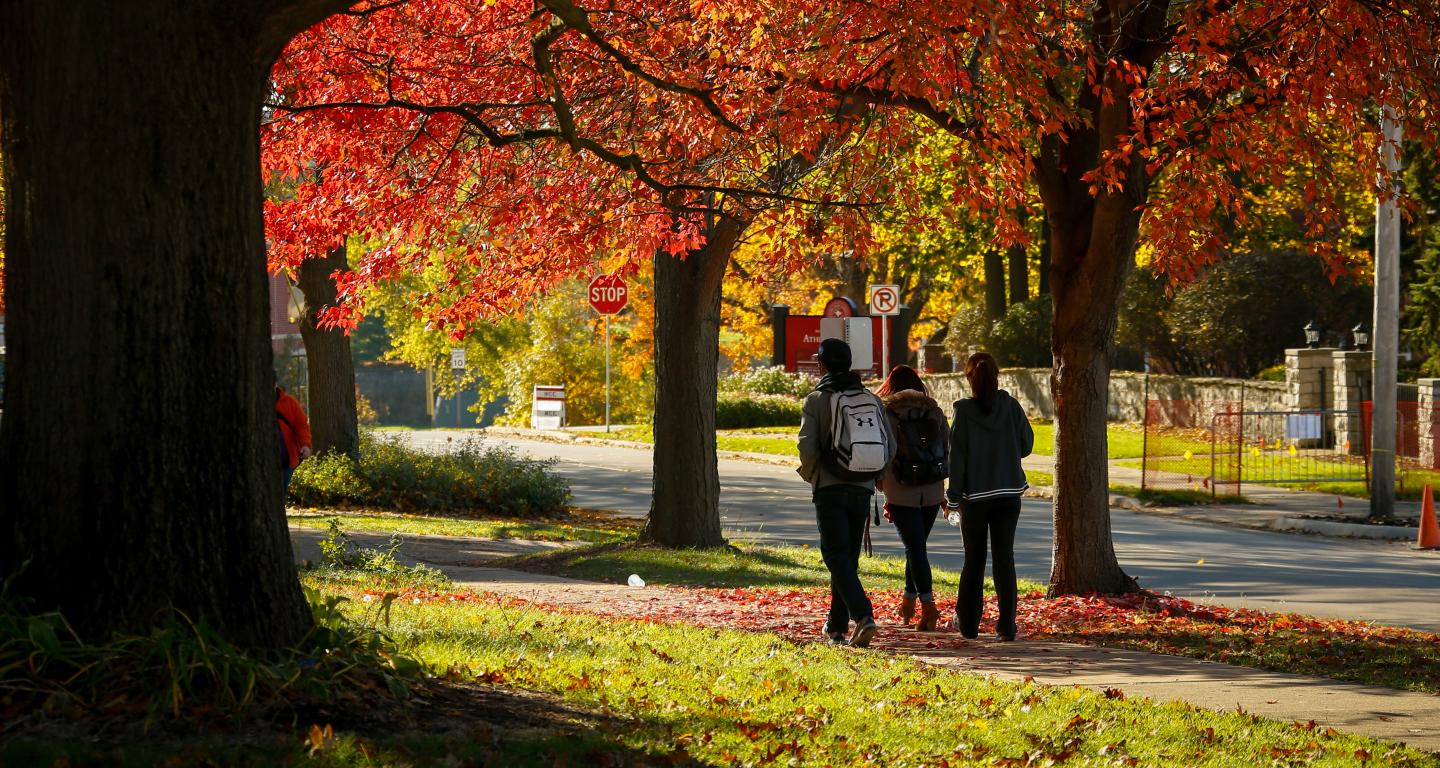 Transfer Campus Visit Opportunities
Visit Campus When It Works For You
Transfer Information Sessions (group setting)
Our two-hour Information Sessions are an easy way to get the essential details about how and when to apply for transfer admission and financial aid, learn about transfer scholarships, and understand transfer of credit at North Central. Walking tours of campus are also offered.
Upcoming Information Sessions

Friday, May 25, 2018
Saturday, June 23, 2018
Friday, July 20, 2018
Friday, August 17, 2018
- Register Here -
-Itinerary-
Old Main - Smith Hall (30 N Brainard St. Naperville IL, 60540)
    9:30 a.m. - Check In
  10:00 a.m. - Welcome and Opening Remarks  
                      Presentations
                      North Central College Overview
                      Transfer Admission
                      Scholarships and Financial Aid
  10:45 a.m. - Walking Tour of Campus
  12:00 p.m. - Unofficial Transcript Evaluation/On-The-Spot Admission Decisions
                       Limited space available
                       On-The-Spot Admission Decisions available with completed application and all transcripts
Customized Visits
We are open Monday through Friday (often late on Tuesdays and Wednesdays) and some Saturday mornings to accommodate prospective transfer students who would like to visit campus. A transfer admission counselor will sit down with you one-on-one to clarify the admission, financial aid and scholarship processes and offer advice on the timeline ahead. If you bring official or unofficial copies of transcripts from all institutions attended, the counselor will do an unofficial evaluation of those. This provides insight into the transfer of credits to North Central College and can also assist with planning for future coursework prior to a transfer. A walking tour of campus with a current student tour guide is highly encouraged as well.
Between mid-September and the end of May, weekday visitors can request to sit in on a class or meet with a faculty member or an athletic coach. Please give at least 4-5 business days notice for class, faculty or coach visits to be arranged.
Connect with Campus
Find us on Facebook, follow us on Twitter, and stay up to date with all our other social media connections around campus!
Looking for hotel or dinner options?  Visit and dine in Naperville before or after your college visit.
Please contact the Office of Admission at 630-637-5800 if you have any questions.