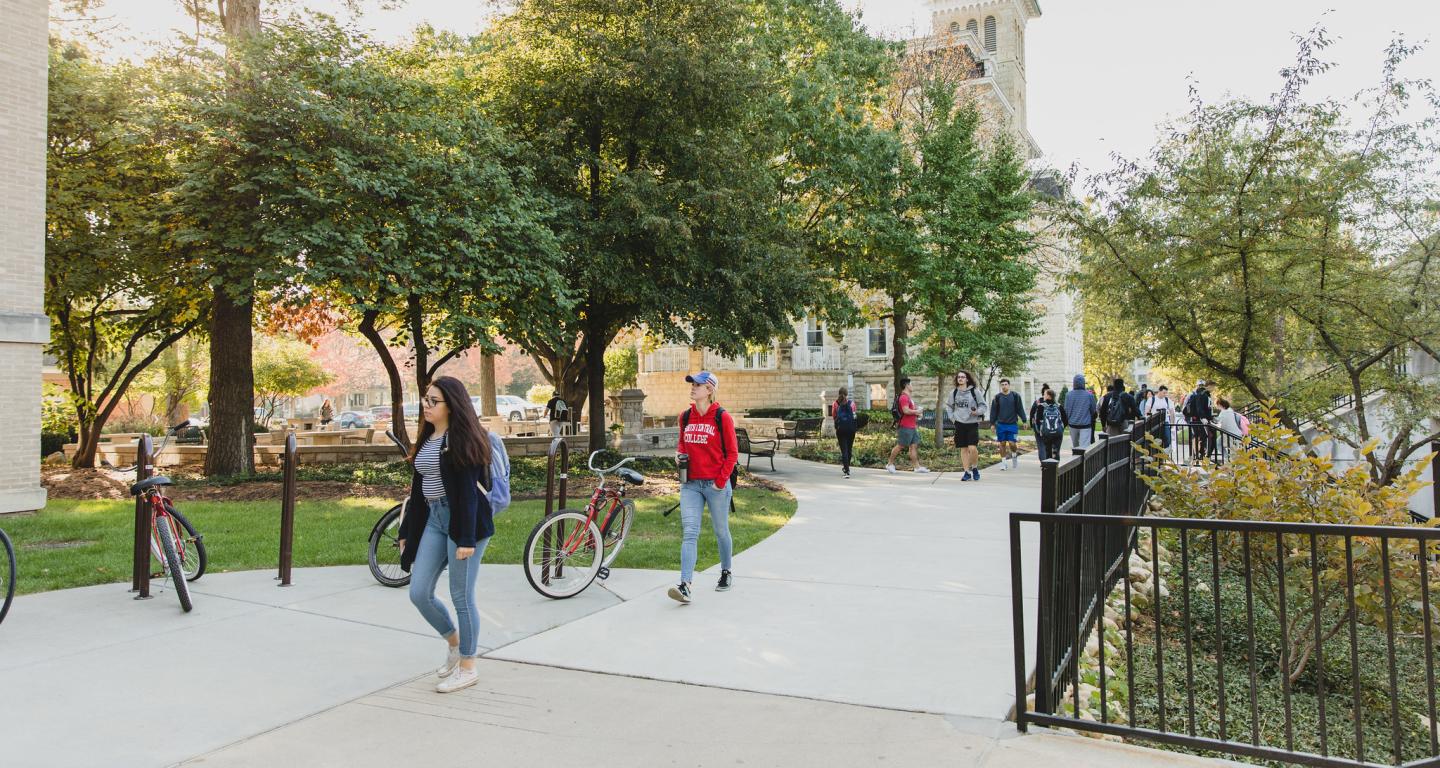 Teamwork on and off the field
Alexa Zimbelman and Ben Wong
Why did you both choose North Central?
Alexa, what is unique about a North Central education?
The small class sizes provide opportunities to make meaningful connections with your professors. They notice when you don't attend class and will reach out to make sure you are okay. They have an open-door policy and strongly encourage students to pop in to chat about anything. The connections I made with professors at North Central helped me to get where I am now.
Ben, how would you describe the student body at North Central?
North Central is a great environment. Everyone on campus is friendly and very dedicated to their work. There have been countless times when I've walked into the science center to study, sometimes at 10p.m., and I see a lot of familiar faces. It's a great environment for students to push each other to learn and grow both personally and academically.
How have you both grown as individuals at North Central?
Alexa: If you would have told me freshman year that this is where I would be, I wouldn't have believed you. It is hard to put into words how much I've grown during my time here and that's a product of the academic rigor at North Central. My professors constantly encourage me to be better and provide opportunities and experiences that I otherwise would not have had.
Ben: I'm a completely different person than I was when I first came to North Central. I am more ambitious, always trying to get a little better every day. That mindset is encouraged and supported by the incredible faculty at North Central.