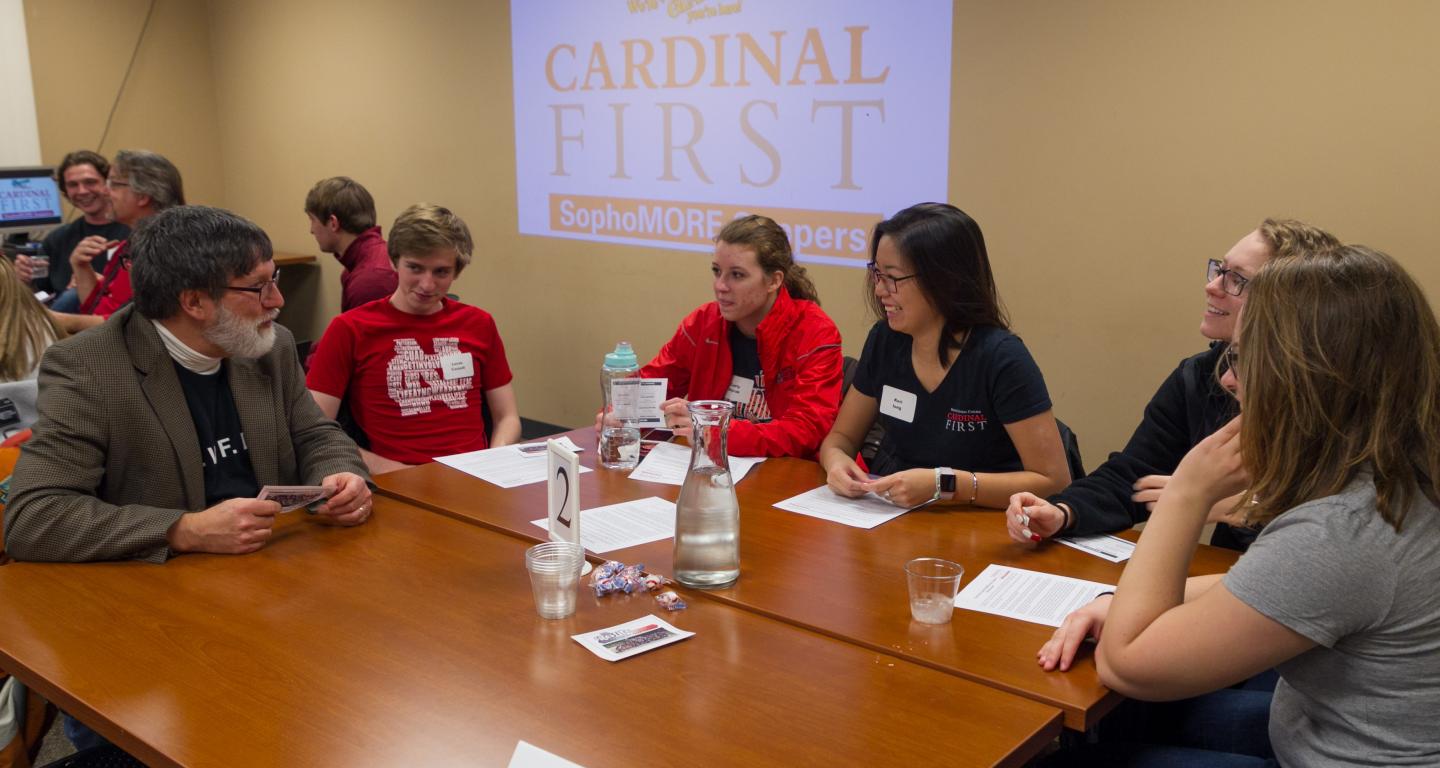 First-Generation Programs
Being the first member of your family to attend college is a big accomplishment and an exciting challenge. You will be traveling uncharted territory and will probably want some guidance. At North Central College we work together with first-generation students on their journey toward Commencement. We take pride in seeing you succeed. That's why we offer Cardinal First.
Cardinal First is an award-winning program* that creates a community among our first-generation students, faculty and staff. We provide a structured approach to help you succeed in the classroom, get you involved with the campus, support your growth as a person and prepare you to apply what you've learned in the world around you.
There is no cost to join Cardinal First. Events are optional but strongly encouraged given the benefits involved. More than 400 North Central students are already participating in Cardinal First, and we would be happy to add you to our community.
Contact us at cardinalfirst@noctrl.edu or 630-637-5155 for more information or with any questions you have.
*Cardinal First received the 2018 Grand Silver Excellence Award and Gold Excellence Award from NASPA, an international professional organization for student affairs.
Pictured above: Alexia Garcia '17 puts on her Cardinal First pin at Commencement.
Free monthly interactive lunch workshops on what you need to know to succeed at North Central
First Gen Chem Program for first-generation chemistry and biochemistry majors spearheaded by Professor of Chemistry Jeff Jankowski
Health First Program for first-generation pre-health majors spearheaded by Pre-Professional Health Program Coordinator Marguerite Degenhardt
Teach First Program for first-generation education majors directed by Julie Carballo with faculty mentor Professor Maureen Kincaid
Continuing programs throughout your sophomore, junior and senior years, designed to oversee your progress and answer questions specific to your first-generation experience
A yearly planner and calendar to help keep you on schedule and stay on top of what's happening on campus
An exclusive Cardinal First T-shirt
Leadership and training for Cardinal First Ambassadors beginning as sophomores