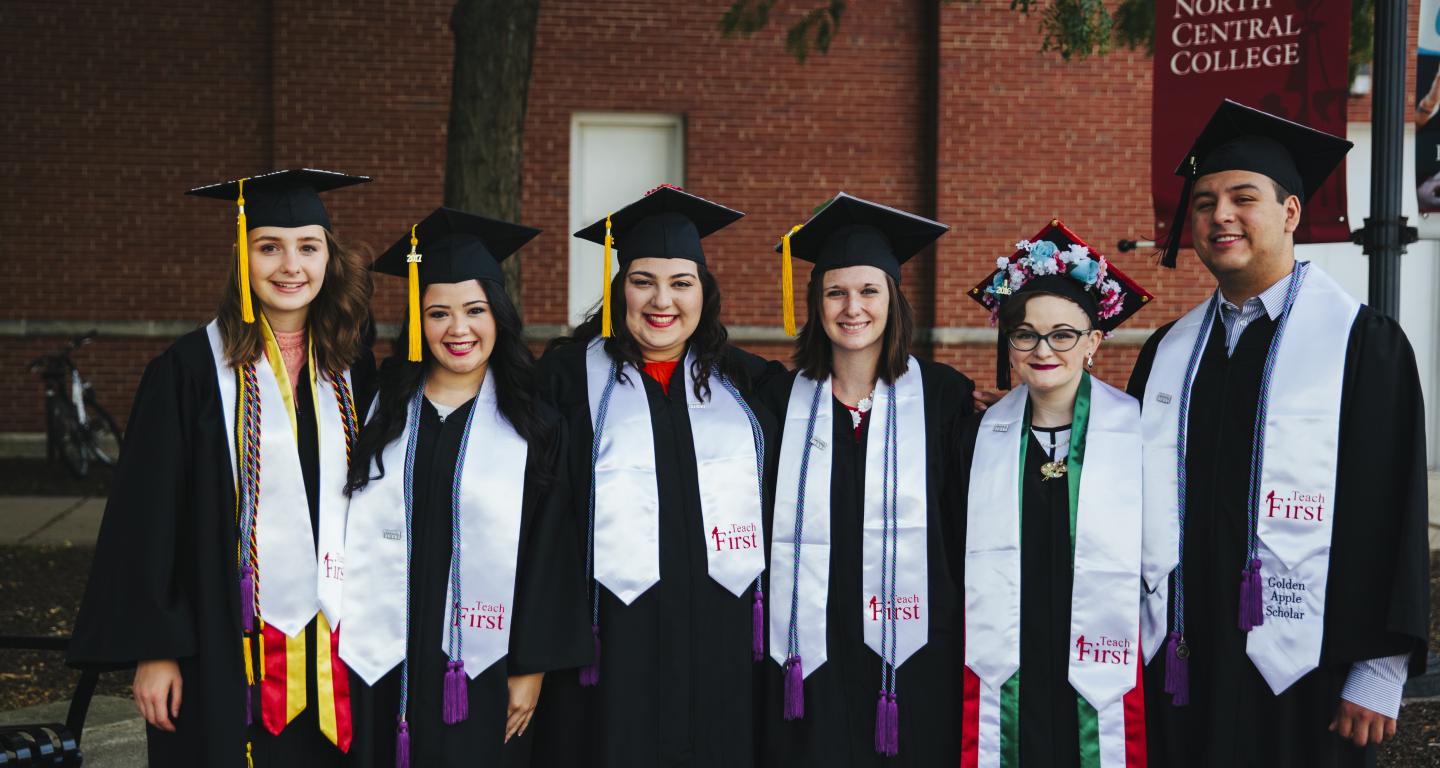 Taking the step to attend college and being the first in your family to do so is an important commitment. It's not just about the experience; it's about where you want your education to lead.
At North Central College, we track progress toward the goal of earning a college degree. Since the program officially launched in Fall 2015, the average first-to-second year retention rate for first-generation students is 93 percent; this is much higher than for first-generation students who do not participate and higher than the cohort. Our data also shows that first-generation students in Cardinal First persist to their third year of college at a much higher rate than their peers.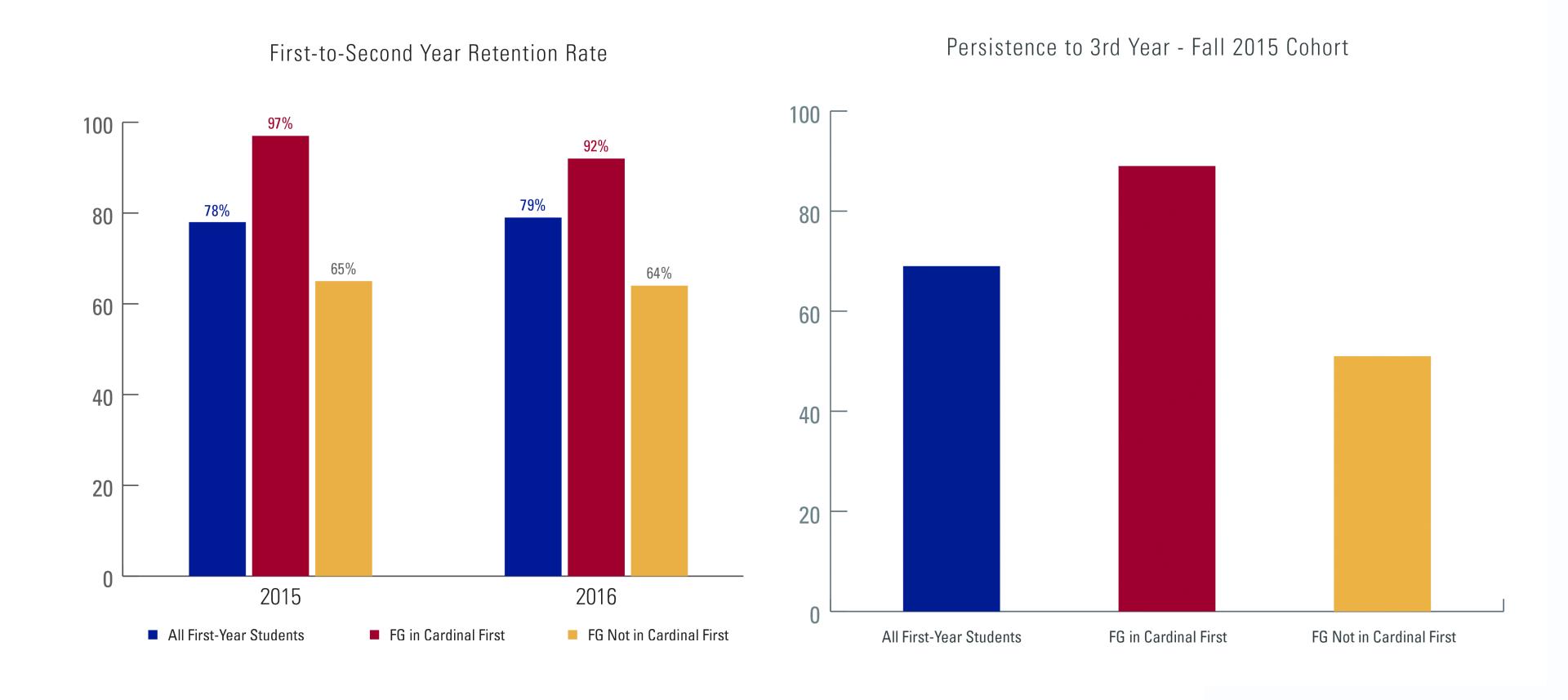 We also keep track of first-generation alumni to give you information about where your North Central education can lead you. We encourage you to look at the career outcomes for all graduates of the College.
Here are some examples of diverse and enriching paths that our first-generation alumni have taken: