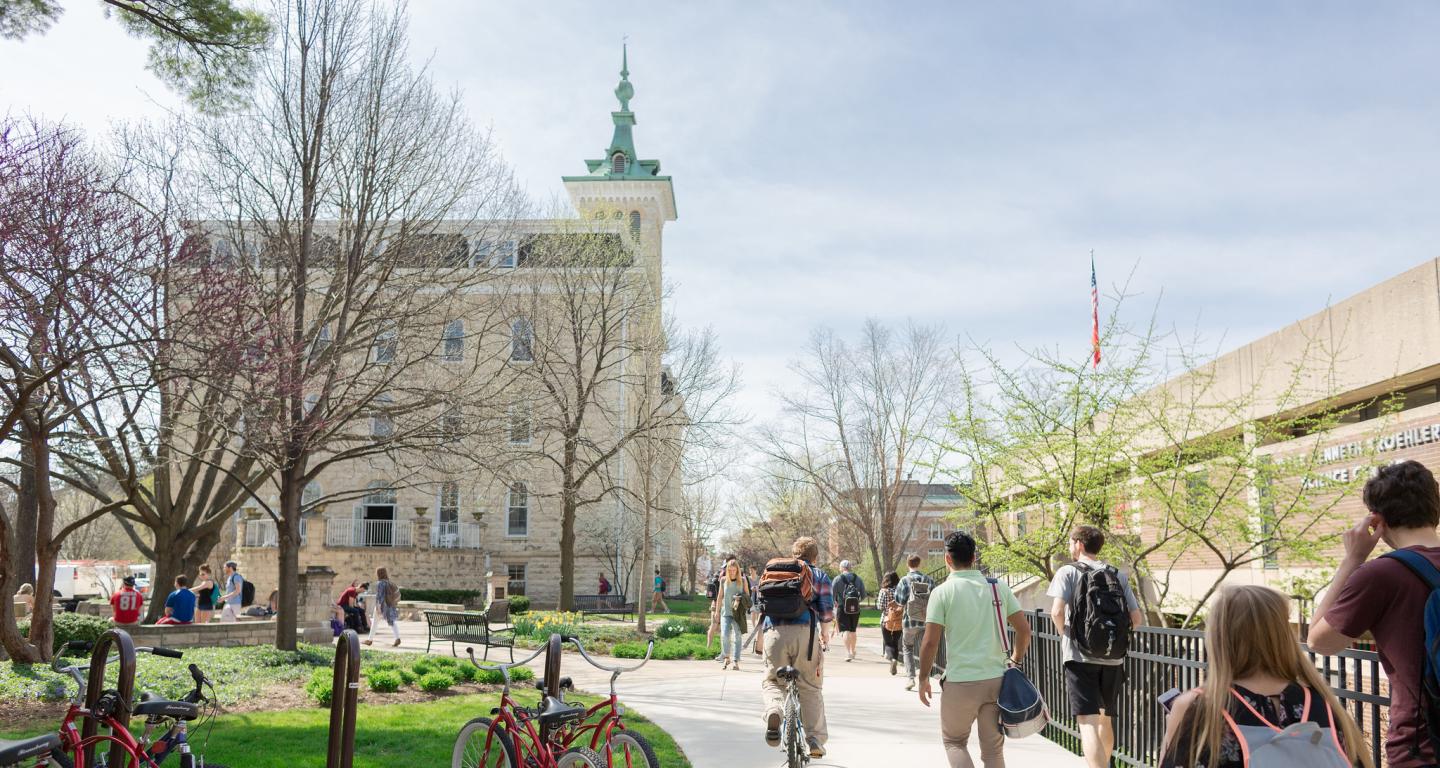 Graduate Cost of Attendance
2023-24 Cost of Attendance
When considering the financial cost of attending college, one number doesn't tell the whole story. Cost of Attendance (CoA) provides a more complete picture of total direct and indirect costs of one academic year at North Central College. Direct costs are expenses that will be included on your semester bill, such as tuition, fees, housing, and food. Indirect costs are expenses that won't show up on your bill but should be considered. Examples of indirect costs include books, classroom supplies, traveling, and personal expenses. Note that CoA is only an estimated number and will change based on your specific lifestyle and living arrangements.
Please note:
To determine tuition cost, you will multiply the per-credit rate for your program by the number of enrolled credits for each enrolled term.
Each student will be charged a $50 Wellness Fee each enrolled fall and spring.
Please see the chart below of program-specific program fees.
| Cost of Attendance | Summer Semester | Fall Semester | Spring Semester | Academic Year |
| --- | --- | --- | --- | --- |
| Tuition | (use chart below) | (use chart below) | (use chart below) | (use chart below) |
| Wellness Fee | | $50 | $50 | $100 |
| Program Fee | (use chart below) | (use chart below) | (use chart below) | (use chart below) |
| Housing and Food | 4466 | 4466 | 4466 | 13398 |
| Books and Supplies | 300 | 300 | 300 | 900 |
| Personal | 2268 | 2268 | 2268 | 6804 |
| Transportation | 1652 | 1652 | 1652 | 4956 |
| Student Loan Fees | 108 | 108 | 108 | 324 |
| Academic Program | Tuition Rate Per Credit |
| --- | --- |
| Bridge Master of Occupational Therapy | $923 |
| Certificate in Creative Writing | $789 |
| Certificate in Trauma Informed Educational Practices for Children and Adolescents | $598 |
| Director of Special Education | $598 |
| Doctor of Physical Therapy (2023-2025 Cohort) | $875 |
| Doctor of Physical Therapy (2024-2026 Cohort) | $910 |
| Master of Arts in Higher Education Leadership | $789 |
| Master of Arts in Liberal Studies | $789 |
| Master of Arts in Professional and Creative Writing | $789 |
| Master of Arts in Sports Leadership | $789 |
| Master of Arts in Trauma-Informed Practice | $589 |
| Master of Arts Organizational Leadership | $789 |
| Master of Athletic Training | $600 |
| Master of Business Administration | $879 |
| Master of Education in Educational Leadership | $598 |
| Master of Financial Management | $879 |
| Master of Human Resource Management | $879 |
| Master of Nursing | $777 |
| Master of Occupational Therapy (2021-2023 Cohort) | $870 |
| Master of Occupational Therapy (2022-2024 Cohort) | $900 |
| Master of Occupational Therapy (2023-2025 Cohort) | $932 |
| Master of Science in Physician Assistant Studies (2022-2024 Cohort) | $891 |
| Master of Science in Physician Assistant Studies (2023-2025 Cohort) | $927 |
| Master of Science in Physician Assistant Studies (2024-2026 Cohort) | $964 |
| Occupational Therapy Doctorate | $875 |
| Post-Professional Occupational Therapy Doctorate | $700 |
| Academic Program | Program Fee | Fee Frequency |
| --- | --- | --- |
| All Occupational Therapy Programs (Masters and Doctorate) | $130 | Per Fall Semester |
| Master of Science in Physician Assistant Studies (2022 -2024 Cohort) | $425 | Per Spring |
| Master of Science in Physician Assistant Studies (2023 -2025 Cohort) | $1200 | Per Spring |
| Master of Science in Physician Assistant Studies (2024 -2026 Cohort) | $875 | Per Spring |
| Doctor of Physical Therapy (2024-2026 Cohort) | $2100 | First Spring Term |
| Master of Nursing | $525 | Per Fall |