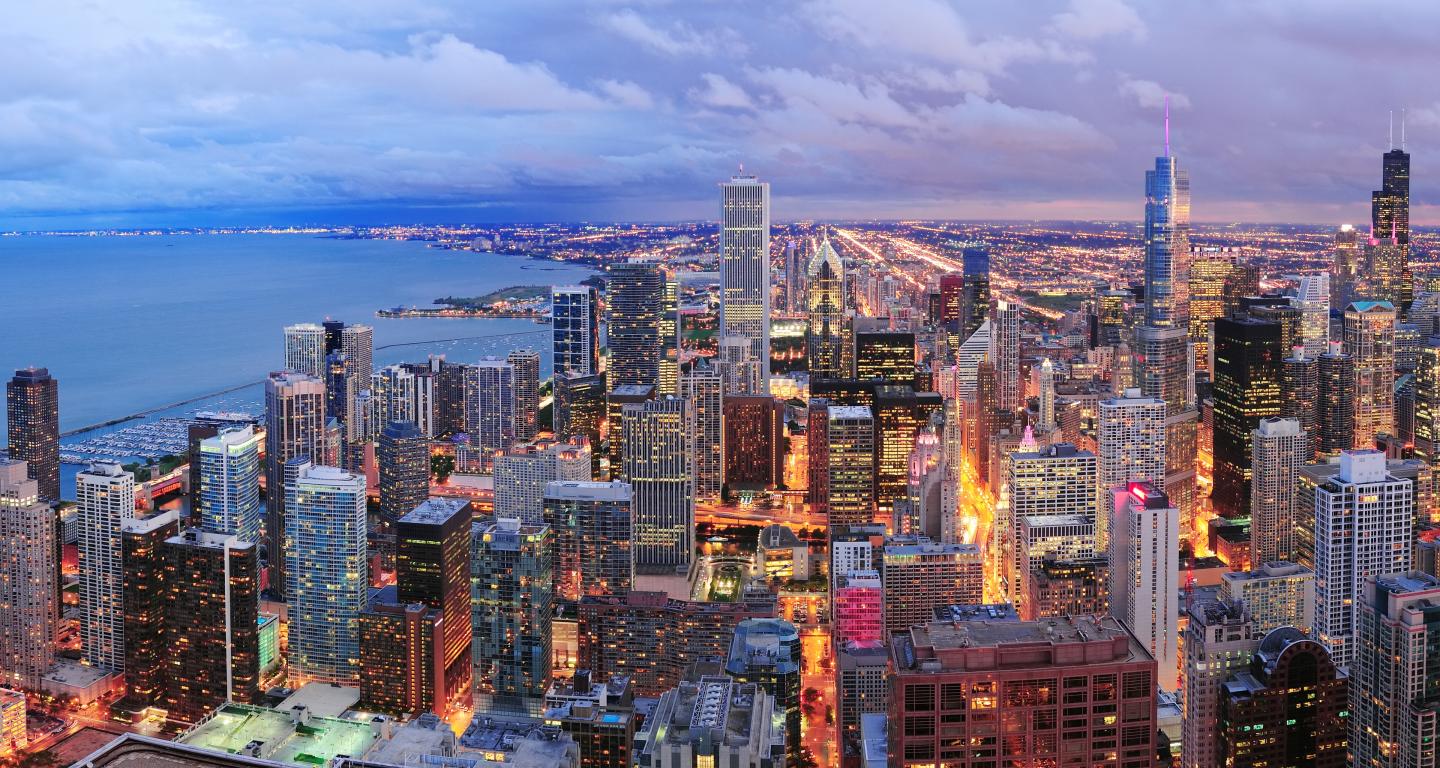 You got it.
Hop a train just a few blocks from campus. About 30 minutes later, you'll be in the heart of it all. (If you'd rather hit the road, don't worry – the highways are nearby and will take you there too.)

Whether you go in for a day or enroll in a full Chicago term the city is a must-see for everyone. And at the end of the day, your North Central home will be waiting for you.
Chicago as a living lab
You'll find plenty of structured opportunities to experience all that Chicago has to offer.
Chicago term  – Treat Chicago like one of your classrooms! If you sign up for Chicago term, you'll take courses, complete research and conduct internships downtown. You can either live in an apartment with classmates or commute from Naperville.
Internships are always an option in Chicago. Recent sites include the Chicago Bears, NBC, and Shedd Aquarium.
D term  – During D-term (which covers the three weeks between Thanksgiving and Christmas), you might opt to take a course in Chicago. "A Guided Tour of the Cosmos," for instance, brought students downtown to the Adler Planetarium.
Verandah classes – These unique one-credit classes can take place almost anywhere – including Chicago. Recently Verandahs have included art gallery tours and theater productions downtown.
Fun and recreation
Where to begin? There is so much to do in Chicago – and a lot of it can't be done anywhere else. If you do not get into the Windy City at least a few times during your years at North Central, then you are missing out on a big part of the College experience.
---