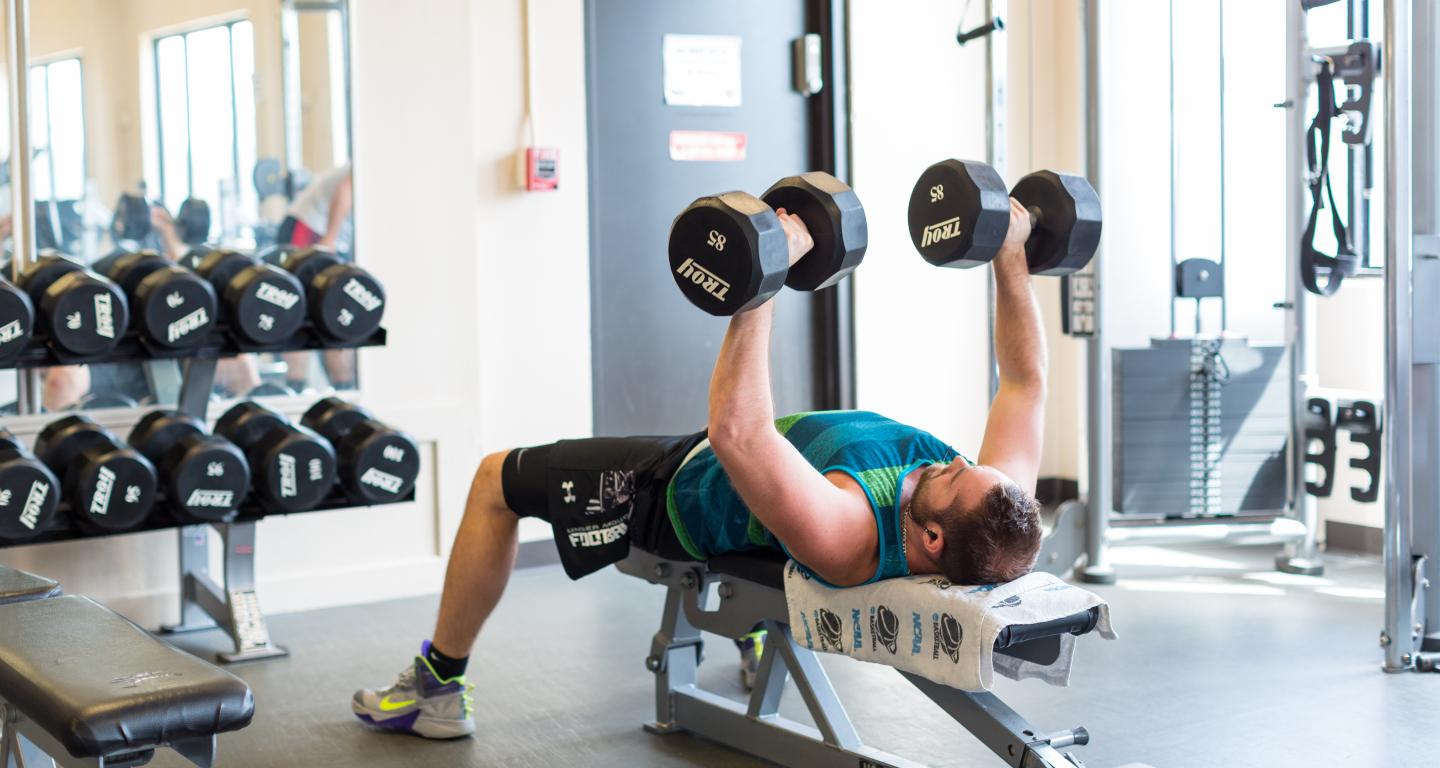 It's easy to stay fit and healthy at North Central. And with nationally-recognized facilities and a popular recreational sports program, it's always time to play.
Grab some friends, form a team and compete against your classmates in conventional favorites like softball, basketball, soccer and flag football—or re-live your playground favorites like dodgeball, kickball and wiffle ball. You'll have a chance to win the most prized of college accolades—an intramural championship T-shirt!
Looking for a fun way to stay in shape? Group fitness classes make it easy. Well, not easy, maybe—but possible. Challenge yourself with classes like Turbo Kick and core crunch or explore something new like yoga or Zumba. The best part is that all classes are free for students and can be enjoyed on a drop-in basis.