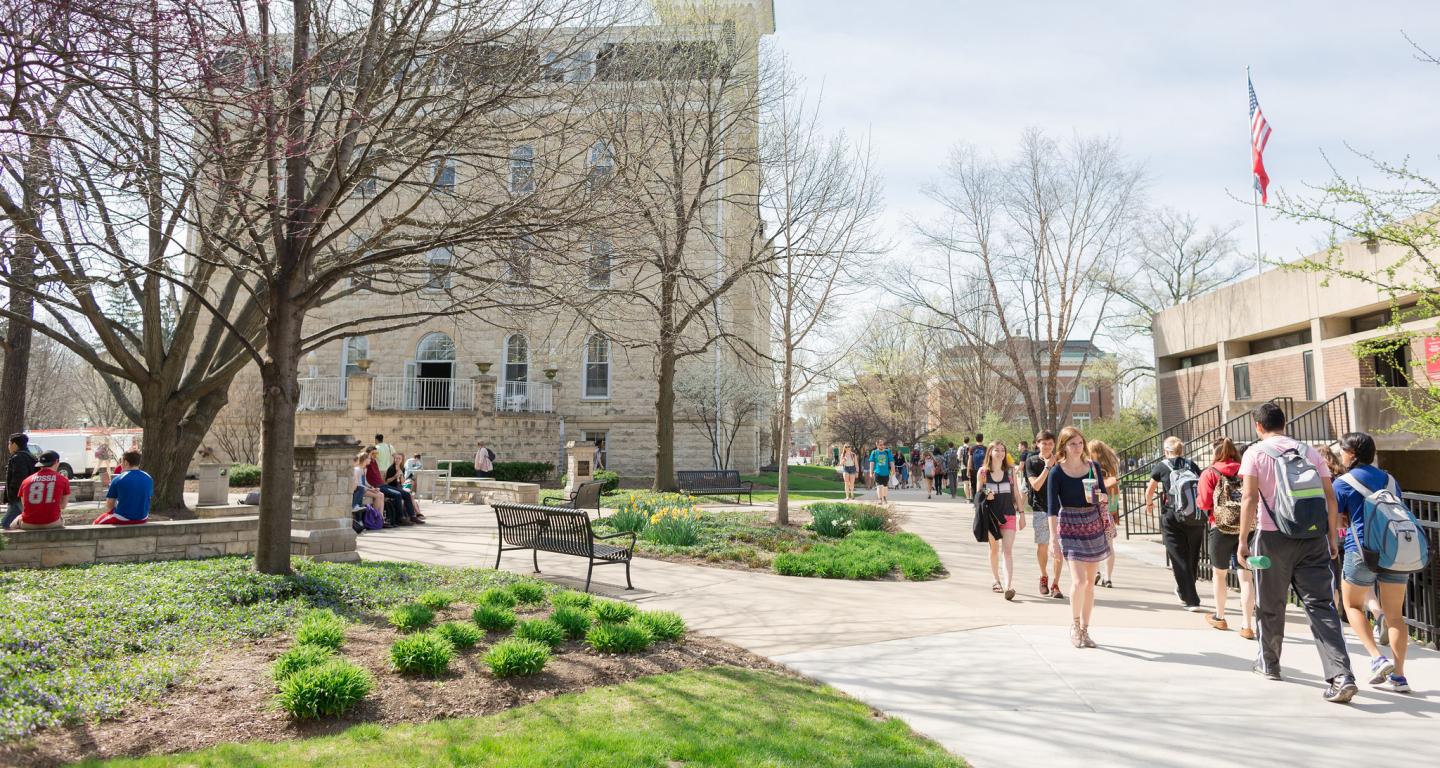 Making the most of every opportunity
Reid Clark
Reid Clark, senior mechanical engineering major, isn't your average student. Even though he arrived at North Central with different life experiences than a lot of undergrads, he's still found a program that suits his interests, needs and plans perfectly, and he's found the tight community and helping hands North Central is known for.
What's it like being a veteran at North Central?
As a veteran, North Central has been great. North Central faculty and staff have been very helpful. When I needed assistance enrolling into a physics class, North Central ensured the necessary paperwork was sent to the United States Department of Veterans Affairs (VA) that night.
What is something unique about the engineering program at North Central?
The mechanical engineering program has an established relationship with Omron Foundation, Inc. Thanks to that partnership, North Central has the Omron Design and Automation Lab in the Dr. Myron Wentz Science Center. We're able to learn in a state-of-the-art laboratory with equipment used in the industry. I even had the opportunity to intern with Omron working on and building robots. I met with Omron technicians and engineers and discussed different programs and styles. I don't believe I would have had that experience without North Central. Our partnership with Omron has provided opportunities I don't think I would have had at another institution.
What makes the faculty at North Central unique?
In class, you're not just a number; the professors genuinely care about you. Because I have a service dog and wearing a hearing aid, I often have appointments with the VA. My professors are always flexible and make sureI have the resources I need to be successful.
How is North Central preparing you for your future?
In my experience, larger class sizes lead to regurgitated information instead of learned information. North Central encourages students tocare about what they do and be intentional about what they learn. Because we are intentional about what we learn, we can apply those lessons to actual, real-world projects.