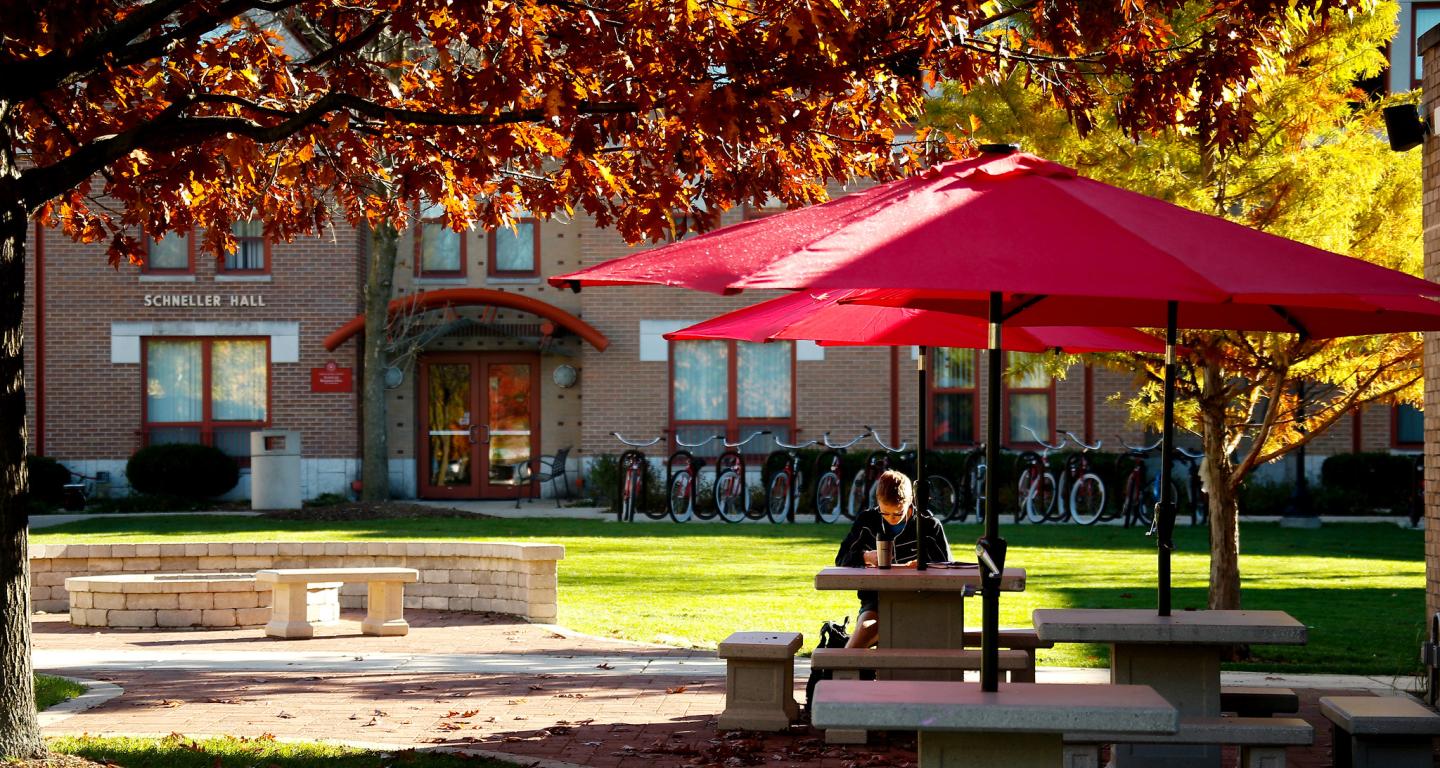 Building a career beyond the classroom
Sydney Stacey
As a two-time alum of North Central, Sydney shared her reflections with us on being both an undergraduate student in exercise science and graduate student in occupational therapy. This double Cardinal didn't just stay for the atmosphere; she knew North Central was the best place for her to grow into the successful professional she's become.
How did the exercise science program prepare you for your current job?
The exercise science program at North Central helped me create a foundation of knowledge and gain the confidence necessary to excel in my field. As a strength and fitness coach, I regularly reflect and rely on the lessons I learned at North Central. The equipment and facilities accessible to students within the program prepare them for real-world healthcare programming and assessments.
What are the professors like at North Central?
The professors create space for learning, encourage conversations, and make you feel safe exploring new concepts and ideas. They are supportive through every step of the learning process. This support carries beyond the classroom. My favorite professor in undergrad helped me identify my path to become an occupational therapist. She was committed to helping me succeed.
It sounds like you were very dedicated to your academics. Did you have time for student clubs or activities?
Absolutely! I was involved in the Health and Exercise Science Association (HEXA), a student-run organization. One of my biggest accomplishments was helping students attend the American College of Sports Medicine's Summit. I also organized luncheons where students could learn about different training techniques and talk with industry professionals.
When did you know that you wanted to go to graduate school? 
When I was in 8th grade, I wrote in a time capsule that I wanted to be a physical therapist. I'm not sure how I understood what that was, but I knew I wanted to be involved in the health and wellness of others. Asan athlete, I always wanted to be strong, healthy and able to perform. I wanted to dedicate my career to ensuring others could do the same. North Central's graduate program made that possible.
What makes North Central's Occupational Therapy program so great?
The Occupational Therapy program provides so many opportunities for growth. From the experienced faculty to the state-of-the-art equipment and facilities, you are constantly sharing ideas and sharpening your skills. The environment is dynamic, which is exactly how it is in the real world.