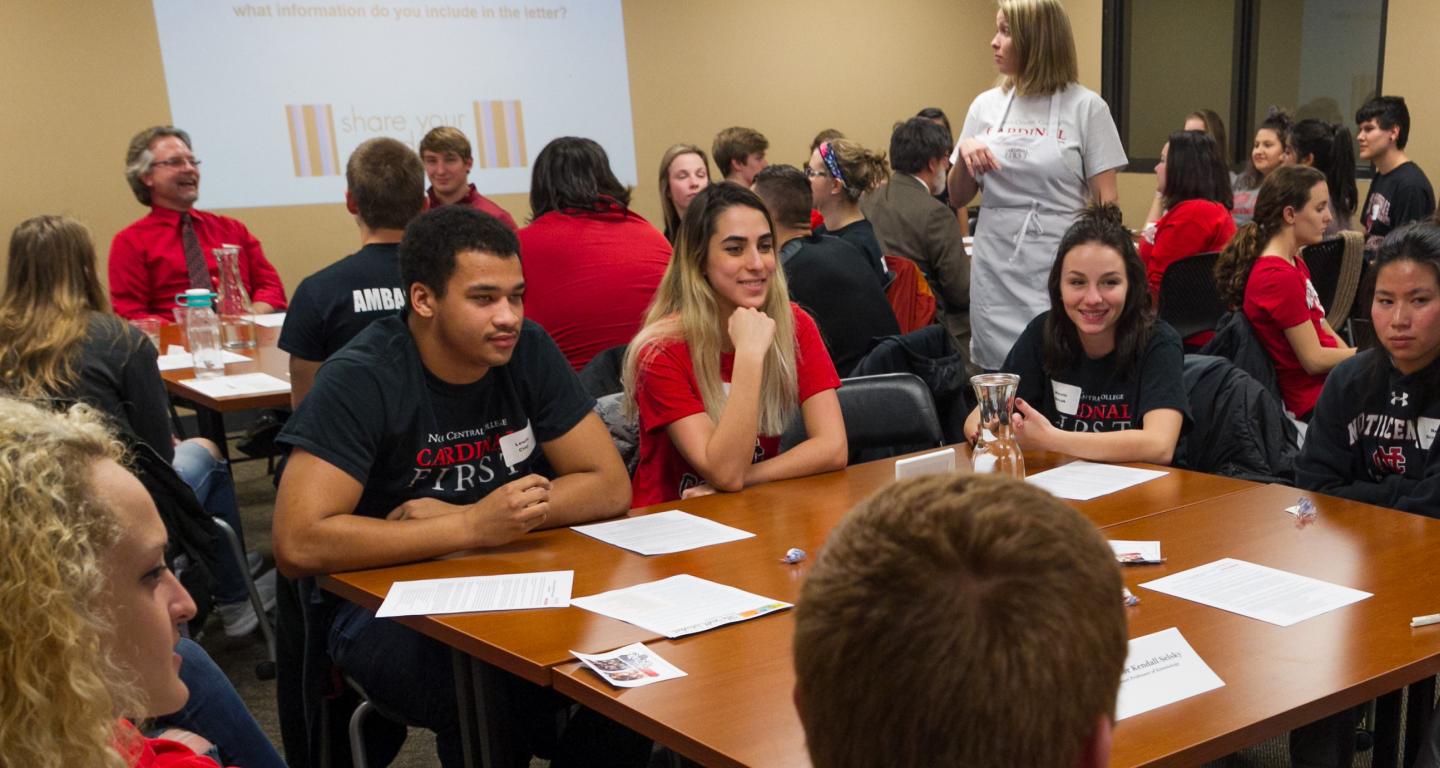 We know that, as a first-generation college student, you may want some help keeping track of what you need to do and what to expect. Starting with your first year, we offer events designed to guide you through every stage of your college journey.
First-year, first-generation students are welcome to join other first-year, first-generation students on the first and third Friday of every month for an interactive lunch workshop. You can read more details below.
We also offer Cardinal First Transition for new first-generation transfer students during their first semester at North Central. It's a series of four interactive lunch workshops to help make you comfortable and connected here at your new home. 
First-generation events continue on a monthly basis through your sophomore, junior and senior years with Cardinal First SophoMORE Suppers, Cardinal First Penultimate and Cardinal First Homestretch. The program culminates with a first-gen pinning ceremony before commencement- a special celebration for you and your family.
Read on below and find the events that are right for you, then contact us at cardinalfirst@noctrl.edu or 630-637-5155 to find out more.