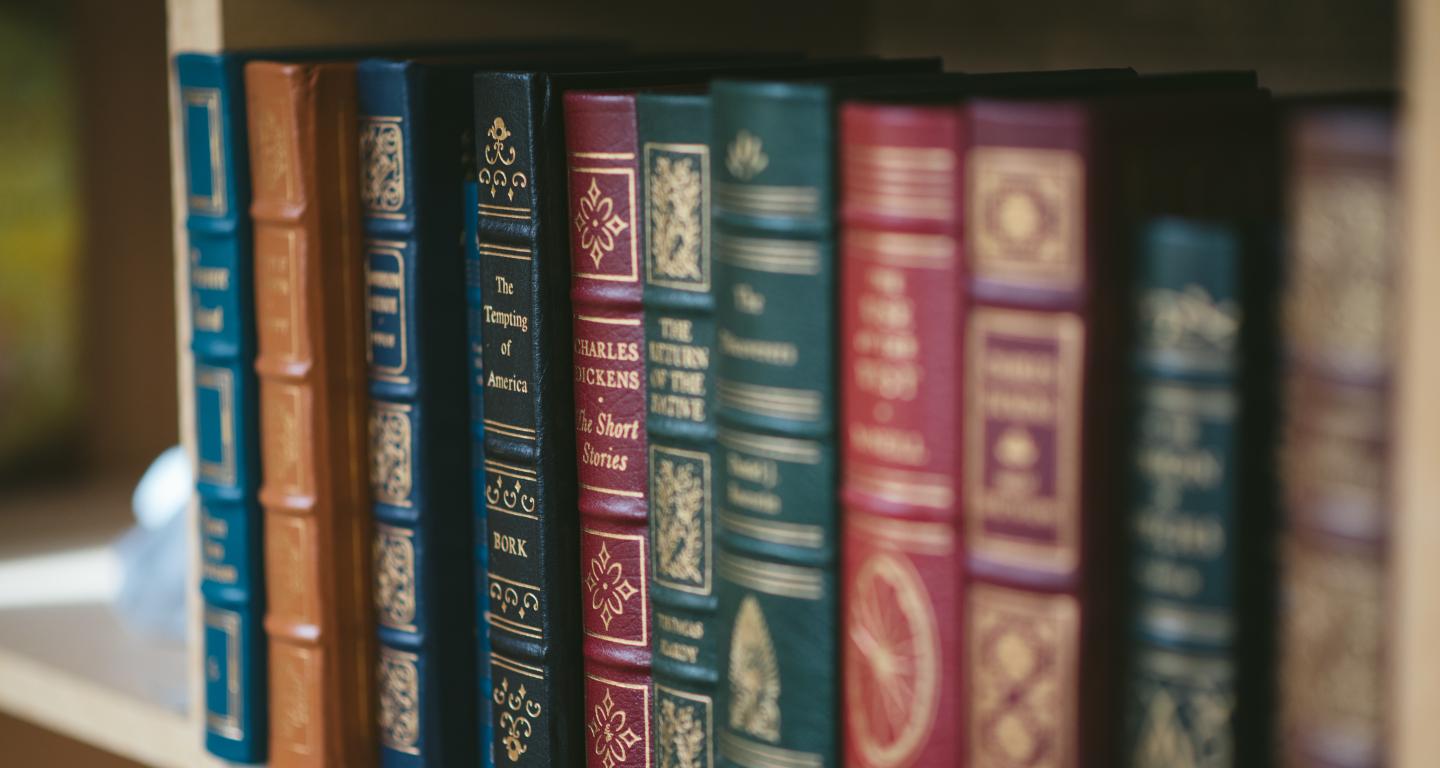 Shimer Great Books School
About the Shimer Great Books School at North Central College
Does evil exist? What is light? Is the world becoming a better place?
Questions like these—that demand to be asked but seem to defy final answers—are the living heart of traditions of study and debate as old as recorded history. These traditions form the unique curriculum at the Shimer Great Books School.
Here you will join the "great conversation" about humanity's oldest and deepest questions. In fact, every course is a conversation: a focused discussion between students and faculty in small seminars on the course texts. Through each course you will perfect the skill of collaborative inquiry, refine your writing in a variety of genres, and gain the skills needed not only for a wide range of careers, but to live a fully-examined, purpose-driven life.
The "books" are the products of humanity's search for answers—and sharper questions. Certainly, as a great books program, we read many books—from the Epic of Gilgamesh and the Book of Ruth to The Origin of Species and The Second Sex. But we also examine paintings and sculptures, listen to symphonies and songs, watch films and explore buildings, and perform experiments that lead to new discoveries.
We arrange these inquiries into four majors: humanities, natural sciences, social sciences and liberal studies. Regardless of which major you choose you will take courses that span disciplines and learn to integrate questions and insights from multiple areas of classical liberal arts. You will cultivate a sense of how the whole of human knowledge and experience connects with itself in often unexpected and profoundly revealing ways.
Shimer Great Books School Concentrations
The Shimer Great Books School community is built upon a pedagogical commitment to common inquiry and open dialogue among individuals who are unintimidated by controversy and enthralled by fresh perspectives. We view each other as fellow learners and teachers equipped with valuable insights and opinions. Through this unique college program, you will find an education that frees you to see the world differently in a place that is vibrant with life. From the warm community of campus to the town of Naperville—rated a top place to live in the Midwest—to the global city of Chicago, just a short train ride away, Shimer Great Books School at North Central College offers the perfect setting to exercise your mind and pursue your passions.