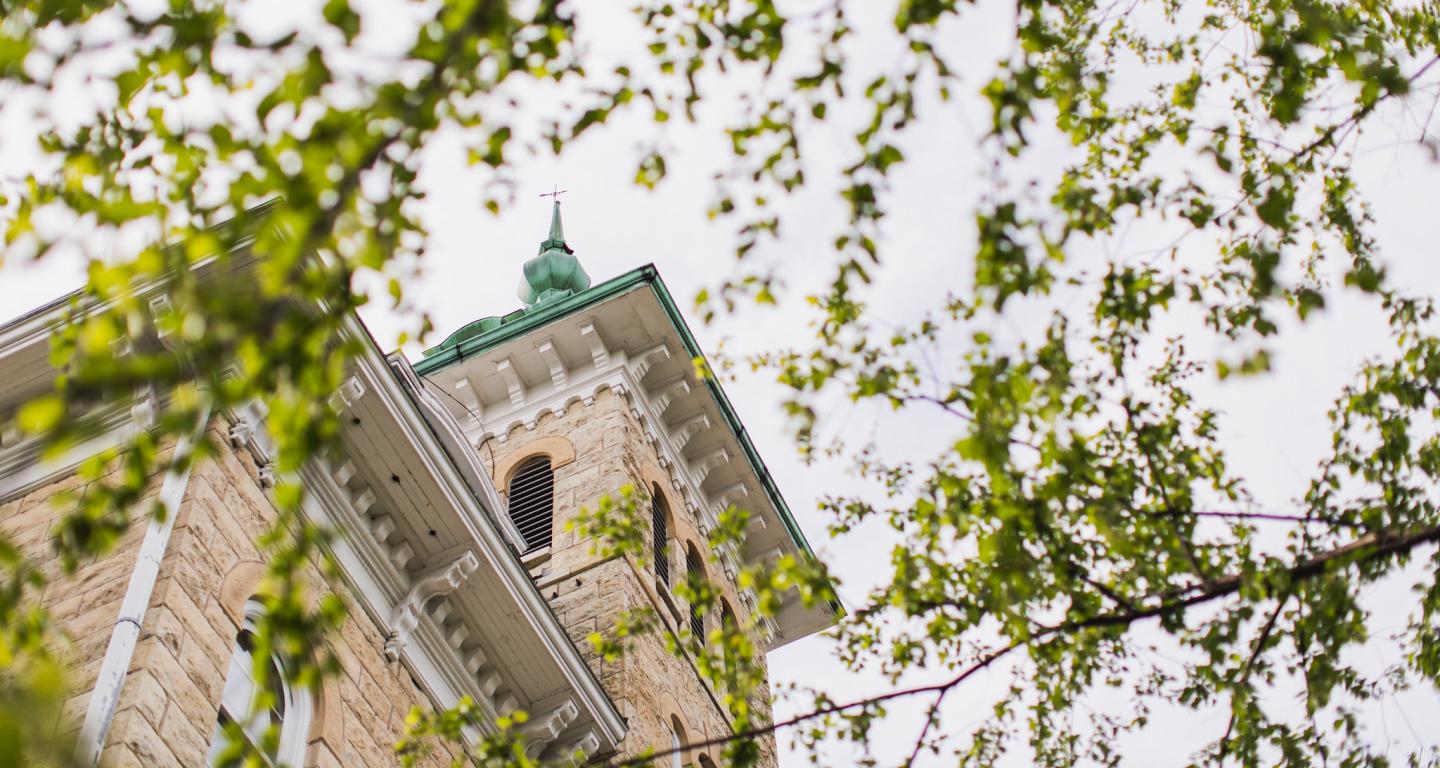 Thursday, April 20, 2023
Honors Day is a day to celebrate the many remarkable achievements of our students. The day begins with the annual Rall Symposium for Student Research. The Rall Symposium for Undergraduate Research was first held in 1998 as a forum for showcasing excellence in student research at North Central College. Each year, the Symposium has drawn an increasing number of student presenters while maintaining high presentation standards. Starting in 2023, graduate students are invited to showcase their work, as well.
The Symposium is named for Dr. Joseph Rall, M.D., Ph.D., North Central Class of 1940. Dr. Joseph Rall was involved in the Symposium since its inception and played a critical role in attracting Nobel Laureates and other distinguished scholars to speak to Symposium attendees. Dr. Rall won numerous awards and honors from the medical and scientific communities. He retired as deputy director of intramural research at the National Institutes on Health -- the highest civil service position at the NIH -- and was described as America's foremost authority on the thyroid. A member of the National Academy of Science, Dr. Rall's most important role at the National Institutes of Health was to make all the decisions for major funding of scientific research. A passionate but tough researcher not afraid to set high standards, he catalyzed undergraduate research at North Central, his alma mater, by sponsoring the Rall Symposium, so students across the curriculum could present their work for their peers, teachers, parents and leading researchers who keynote the Symposium. 
In the afternoon, the college hosts its annual Honors Convocation where a variety of student awards are presented. The day concludes with inductions to several honor societies. 
For a list of the student award honorees from this year's Convocation, view the program below. In addition, two students were honored as Outstanding Seniors:
Angel Tovar '23
Molly Whitlock '23
Schedule of Events
8:00 a.m. - 8:30 a.m. 
Coffee and Conversation 
Wentz Concert Hall Lobby 
8:30 a.m. 
Introduction  
Dr. Donna Carroll, Interim President of North Central College 
Wentz Concert Hall 
8:30 a.m. - 9:30 a.m. 
Keynote Address, Dr. Charlton McIlwain, Vice Provost for Faculty Development & Engagement at New York University, and Professor of Media, Culture, and Communication at NYU Steinhardt 
9:30 a.m. - 12:30 p.m. 
25th Annual Rall Symposium for Student Research 
Wentz Science Center 
9:30 a.m. - 10:20 a.m. 
Poster Session 1
Judy G. Stevenson Hall 
Wentz Science Center 
10:25 a.m. - 11:15 a.m. 
Poster Session 2 
Judy G. Stevenson Hall 
Wentz Science Center 
11:20 a.m. - 12:30 p.m. 
Oral Session
Wentz Science Center Classrooms  
12:00 p.m. - 1:15 p.m. 
Lunch 
Kaufman Dining Hall 
1:30 p.m. - 3:30 p.m. 
47th Annual Honors Convocation 
Wentz Concert Hall 
3:30 p.m. - 4:30 p.m. 
Reception 
Wentz Concert Hall Lobby 
4:30 p.m. - 7:00 p.m. 
Student Honor Societies Inductions 
Various Locations