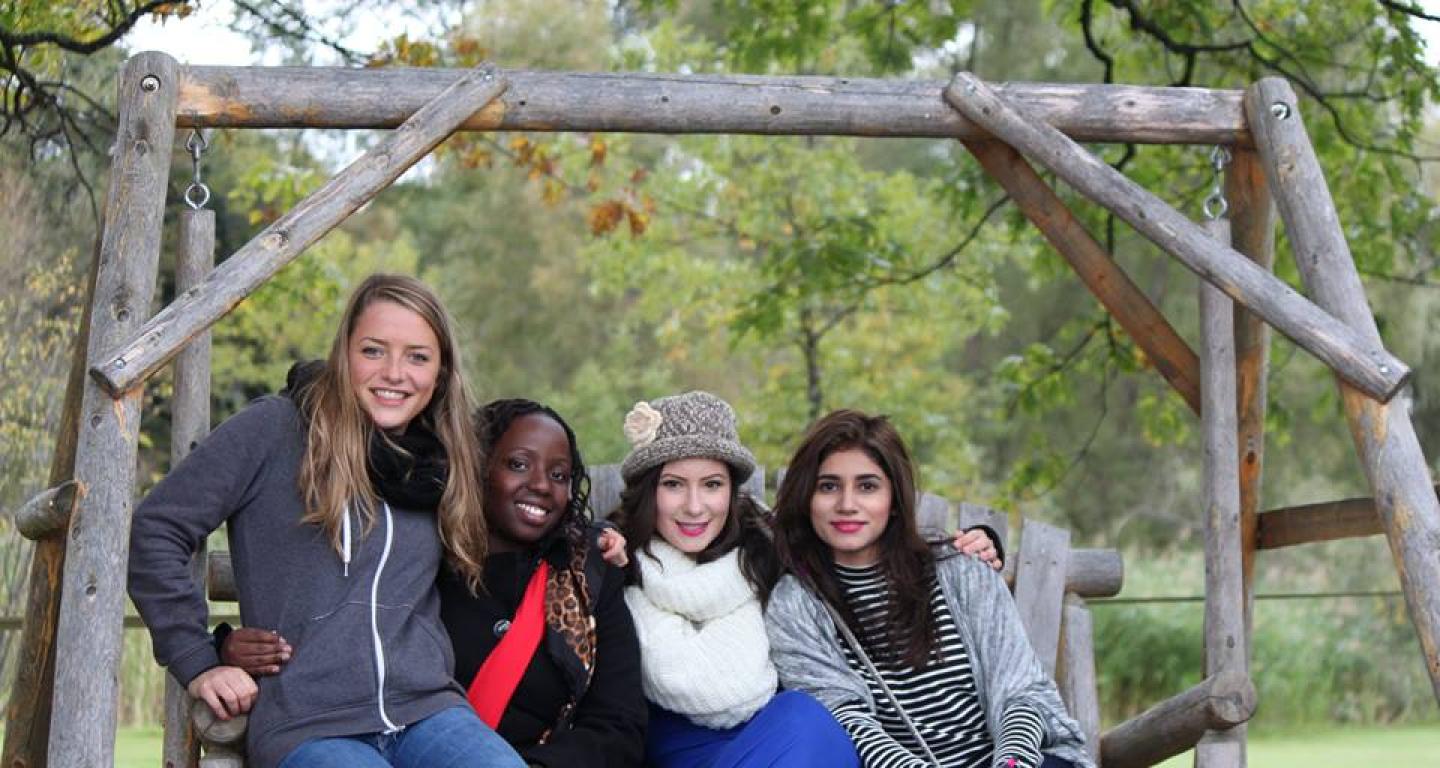 International Roommate Program
Each fall, the Center for Global Education and the Office of Admissions welcome over 50 new international exchange and degree-seeking international students! Do you remember what it was like arriving at NCC for the first time?! This is your chance to live with an international student and be part of their U.S. College experience!
We want to make sure the International Roommate Program runs smoothly (there's nothing like arriving to a new place and the one person you are counting on fails to show up!), so we ask for enthusiastic individuals who we can count on. International roommates are required to move in the morning of airport pick-up day, August 31, and are asked to participate in the International Roommate Day, September 2, as part of the international student orientation week. All international roommate applicants will receive correspondence throughout the summer regarding their international student assignment and welcome week schedule.
GOOD NEWS!! As an international roommate, Residence Life will allow you to move in the early morning of Airport Pickup Day, a week before all other returning students. You can beat the rush and get in your residence hall in order to be ready to assist your student  when he/she arrives (usually in the afternoon). Avoid move-in day craziness!
Airport Pick-up Day: The Center for Global Education will be picking up most students sometime during the day of September 1st. All roommates will receive a phone call when their international student is arriving to campus. We should be able to give you some idea as to what time of day prior to that date. Please meet your students promptly at the Center for Global Education. From there, you will help the student with their belongings to their room and assist them with moving in. When they feel comfortable, you can accompany them to have lunch or dinner, depending on the time. We recommend that you move in to your residence hall early on September 1, so you are fairly settled when your international roommate arrives. The Hall Director in your residence hall knows you will be moving in early and will have your key. The international student will most likely have several questions about Welcome Week, their classes, etc, that you may not be able to answer. Please just assure them that the week-long orientation we have prepared for them will cover these questions.
Thank you for your participation! Please print and return your international roommate application to the Office of Residence Life by May 1st.  
International Student Housing Application (for international students)
International Roommate Application (For American students seeking an international roommate)