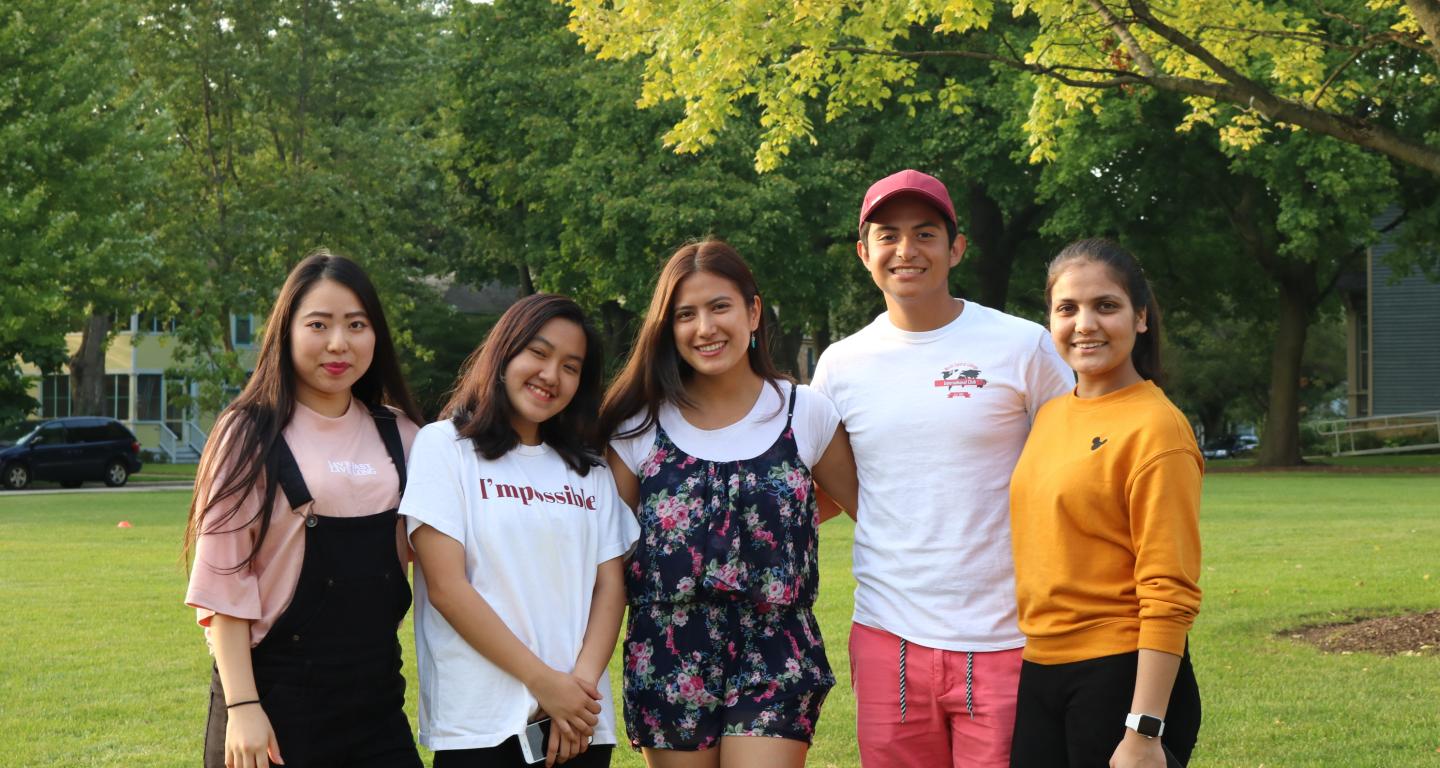 Executive Board Positions
DUTIES OF ALL OFFICERS
Promote the mission of International Club at all times on and off-campus
Be present at all meetings and events, beginning to end
Be responsible, reliable, and have excellent time-management skills
Work cohesively to create new and innovative events 
Have fun! This is a chance to share parts of your culture and learn about other people from around the world!
DUTIES OF THE PRESIDENTS
Responsible for delegating tasks to board members and following through
Must attend all meetings 
Must be available for all members and their suggestions
Call special meetings if deemed necessary
Shall represent International Club around campus, at MCAB meetings, and at SGA budget hearings
Enforce the Constitution to the fullest (i.e. preside over elections)
Hold weekly officer meetings in conjunction with the advisor meetings
Prepare an agenda for all club meetings
Monitor the overall performance of the Club's executive officers
DUTIES OF THE SECRETARY
Shall act as correspondence officer with other organizations
Attend all officer and club meetings
Keep a tentative record of member attendance at meetings and functions
Shall be responsible for the typing of all documents, all minutes of, and the distribution of minutes after each meeting
DUTIES OF THE TREASURER
Shall be responsible for handling the money and receipts for International Club
Shall be able to speak about the budget as needed at any meeting
Shall follow up with advisor and presidents after each event to reconcile budget
Shall be directly involved with planning each term's budget, including researching prices and filling out the proposal
Attend all budget hearings at the beginning of each term
Keep an organized International Club treasurer binder to pass on to the next treasurer
DUTIES OF THE PUBLICITY OFFICER
Responsible for the design and distribution of advertisement for all events for International Club (via email, Facebook, Twitter, posters, snapchat, weekly "What's Happening" emails, etc.)
Stay in contact with other student organizations on
co-sponsored events
Publicity goes out at least 1 week prior to events
Email all general members about upcoming events, opportunities within International Club, and share important information
Establish relationships with North Central organizations
 DUTIES OF THE HISTORIAN
Organize and maintain online documentation of all the International Club events via photography
Act as photographer at club events and meetings
Recruit photos from other members to use
Keep an account of what was done at each event
DUTIES OF THE INTERNATIONAL STUDENT ADVISOR
Attend all functions which have received funding. If the advisor is not available to attend, s/he must find a faculty or staff member representative
Accompany the International Club in off-campus excursions and ensure participants safety
Schedule executive board meetings and identify key strategic goals to be executed by the exec board members
Ensure the overall success of the International Club at NCC
Appointment of new executive board members will be held each Spring term for representatives serving the club in the following academic year. Questions about executive positions can be directed to Jesus Velasco, International Student Advisor or Paige Dean, International Student Services and Engagement Graduate Assistant.

Jesus Velasco
---
Assistant Director, Center for Global Education, International Student Services and Engagement
Center for Global Education
+1 630 637 5299
jevelasco@noctrl.edu

Paige Dean
---
Graduate Assistant, International Student Services and Engagement
Center for Global Education