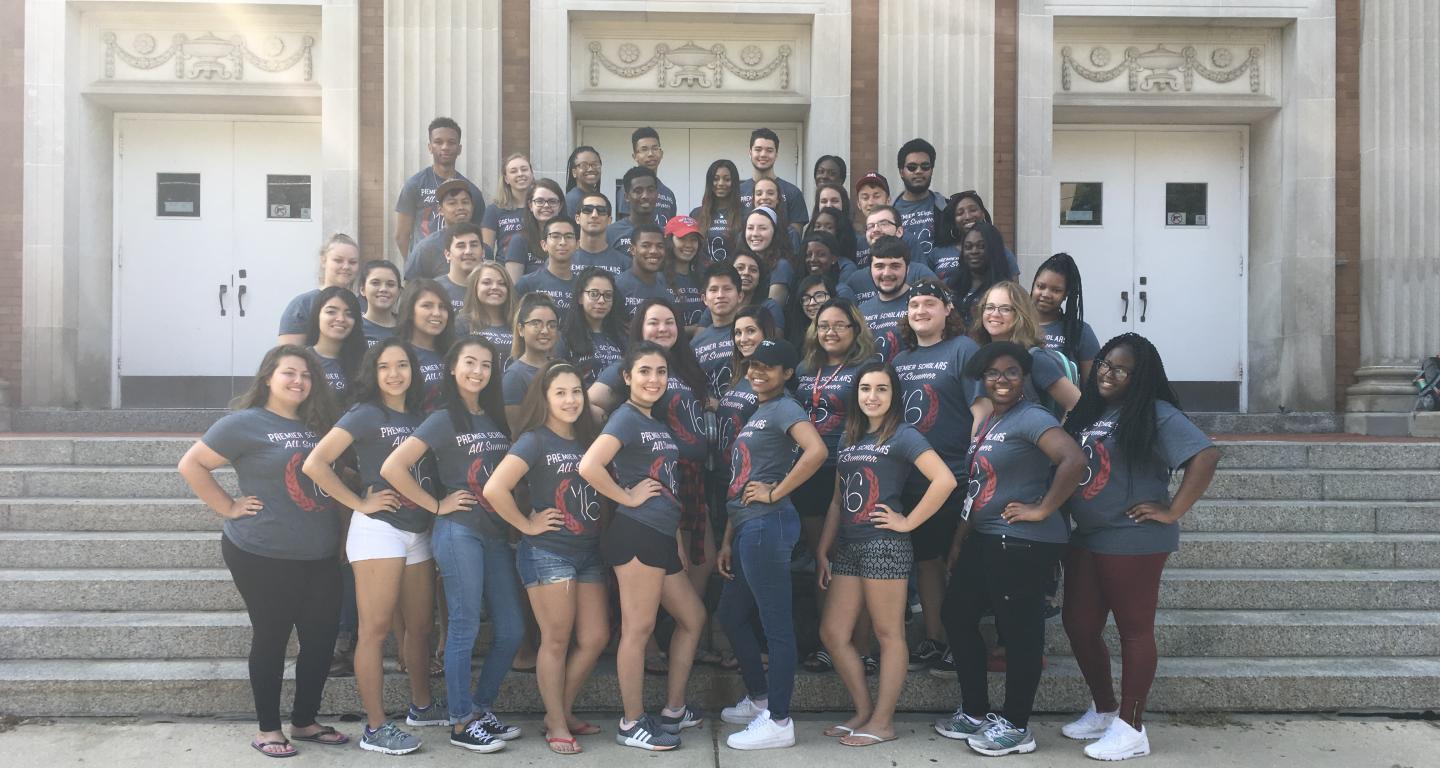 Looking to jump-start your college experience?
The Premier Scholars program—a 13-day immersion into life at North Central—serves students who otherwise may face a disadvantage in college because of economic, cultural or educational circumstances. Premier is designed to assist first-year students in making a successful transition from high school to college—and to support them throughout their collegiate experience.
What is the Premier advantage?
You'll be welcomed into the North Central College family prior to other first-year students arriving on campus, and you'll get a head start on your success by experiencing these essential aspects of college:
Academics
Meet faculty, experience a real class and connect with campus offices vital to your academic success, such as Academic Support Services, the Writing Center and Library Services. Learn from workshops on how to build effective relationships with your advisor and professors.
Campus Support Services
Get to know the people who will make your life in college easier during workshops on navigating financial aid, finding an on-campus job, and emotional and physical health. You'll also gain exposure to co-curricular opportunities such as the College Scholars Honors Program, the Summer Undergraduate Research Colloquium and INROADS internship opportunities.
College Life
Experience real life in our residence halls, staffed by a professional hall director and trained student team leaders. Gain insight through workshops focused on dealing with culture shock, time management and diversity. Enjoy getting to know new people and exploring cultural, service and recreational activities in the Naperville and Chicago areas, like Taste of Chicago and a tour of Naperville.
First Year and Beyond
As a Premier Scholar, you will meet at least once a term during your first year to talk about your experiences and reconnect with your group of peers. You'll also meet with invested mentors who have gone through the summer program in past years. Each meeting will address a relevant topic designed to address current challenges, such as study skills and test preparation, getting involved in clubs and organizations or registering for future classes.
If you have questions about Premier, please contact Dorothy Pleas at (630) 637-5156 or djpleas@noctrl.edu.