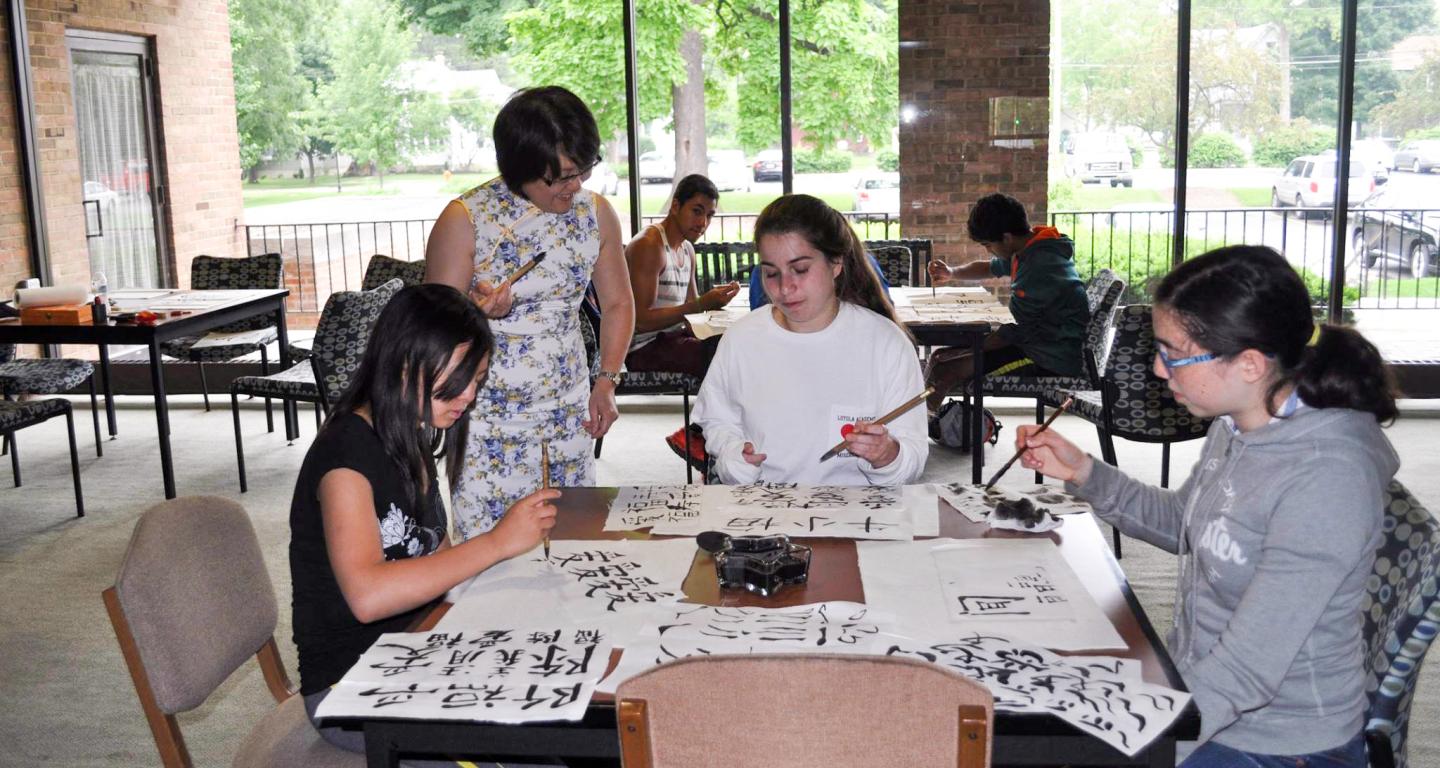 Media Releases
North Central secures $112.5K to continue as hub for innovative Chinese teaching and learning
May 30, 2018
North Central College is one of four higher education institutions in the Chicago metropolitan area to offer a major in Chinese—a language identified by Forbes as a "critical-need" language.
Thanks to a grant from the National Security Agency and the National Foreign Language Center, the College will remain a hub for teaching and learning Chinese. The $112,500 grant will enable the College to continue its summer STARTALK program. For the first time, North Central College will offer a combination program called "Chinese Teacher Training Program at North Central College: The Blended Model," one of only 28 STARTALK combination programs in the nation. 
"This ever-growing award enables North Central College to be a power hub of innovation for Chinese language and cultural teaching and learning in the Midwest," said Jinai Sun, assistant professor of Chinese. Sun oversees the College's Chinese program and coordinates summer language workshops.
The combination program will equip teachers with strategies and hands-on activities for teaching Chinese to high school students that reflect the STARTALK-endorsed Principles for Effective Teaching and Learning. The training will allow participants to focus on key issues in selecting and using authentic materials, as well as work with experts to create and receive feedback on their own lesson plans. Students participating in the program will explore and engage in Chinese language learning within the context of a professional environment. Topics include job interviewing, communicating in a business setting, and using modern technology. The merging of student and teacher training will provide invaluable opportunities for both to work together and learn from one another.
In addition to Chinese, North Central College offers language programs in Arabic, French, German, Japanese and Spanish. Offering Chinese as a major gives North Central College students a competitive edge for jobs that call for Chinese speakers. The major also illustrates North Central's mission to be a diverse community of learners dedicated to preparing students to be curious, engaged, ethical, and purposeful citizens and leaders in local, national and global contexts.
STARTALK is part of the National Security Initiative (NSI), a multi-agency effort to expand foreign language education in under-taught critical languages. NSI funds new and existing programs and provides incentives and rewards for foreign language learning. STARTALK's overall mission is to increase the number of young Americans learning and speaking critical need foreign languages by offering creative, engaging summer learning experiences for students (K-16).
Students in grades 9-12 can apply to the program at the College's website or can contact Dr. Jinai Sun, STARTALK program director, at jsun@noctrl.edu. The program is free for those selected to participate.