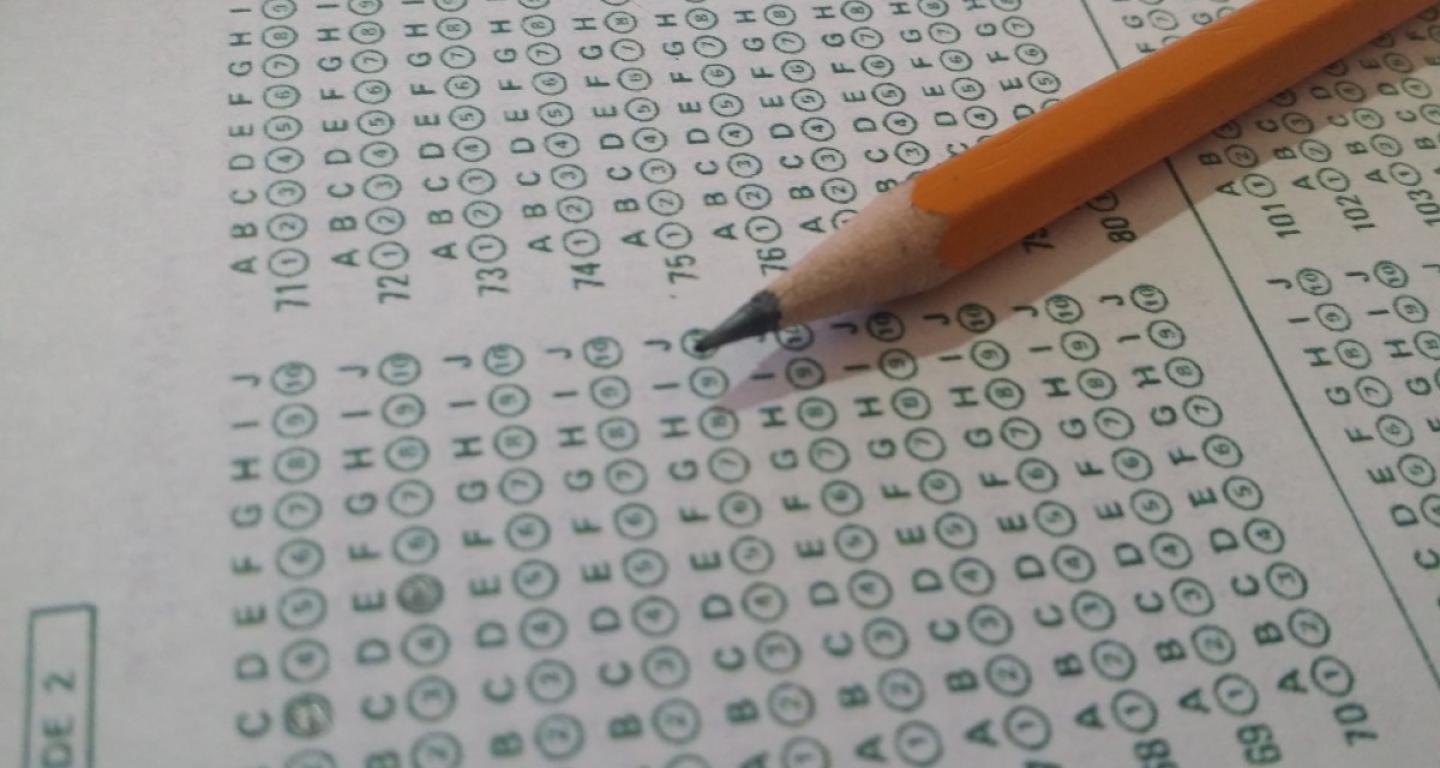 Taking the SAT During Coronavirus
Aug 24, 2020
How Will At Home Standardized Testing Affect College Admissions?
When the coronavirus outbreak hit, schools across the nation were faced with the difficult decision of moving their operations from in-person to online. When taking this necessary precaution, it was unclear how long this new change would last. As time passed, schools and their students would face a variety of challenges.
While students of all ages were affected, the coronavirus crisis especially left high school juniors filled with uncertainty. Those who had not yet taken the SAT, an admissions test required by many colleges and universities, were left wondering when and how they would complete it.
According to the ​Washington Post​, an estimated one million high school juniors were impacted this past spring and blocked from taking the test because of test center cancellations in order to follow social distancing measures.
With canceled test dates looming overhead, the College Board looked into developing a digital exam for high school juniors to take at home. This version would be introduced if social distancing measures due to the pandemic were to continue into the fall semester or if they decide to have fall semester cancelled. This ultimately muddied the waters even more for high school students.
Before diving deeper and weighing in on whether a digital, at-home standardized test should be distributed, let's review what the SAT is, how it is structured and the impact it has on students' college acceptance.
What is the SAT?
The SAT is an entrance exam created and administered nationally by the ​College Board​ every year in August, October, November, December, March, May and June. It is a multiple-choice, pencil-and-paper test most high school students take in the spring of their junior year or in the fall of their senior year. Many colleges and universities use these scores to help with their admissions process--making it a key component of each college application. With it playing an important role, it is recommended students take the exam more than once if they want to raise their score before applying to their desired college or university.
How do SAT scores affect college acceptance?
A student's standardized test score is important as it gives an indication of their' readiness for college. ​The Princeton Review ​​notes these scores also provide colleges and universities a data point to compare their applicants. Overall, the higher students score on the SAT, the higher chances they have of getting accepted. It is also likely they will receive more options when it comes to paying for college. By providing students an at-home test, students will have a vital component for each college application--their SAT score. Similarly, colleges and universities will still be able to collect and view scores to help them in the admissions process.
Why should colleges use at-home standardized tests?
Knowing the importance of the SAT, the College Board strongly considered and looked into developing an at-home standardized test. In the time of the pandemic, where social distancing and other public health measures are put in place, administering standardized tests on a large scale has become challenging. The effects? The demand for seats in SAT testing sessions is way higher than the amount of centers available. This ultimately adds to the desire for a remote standardized test.
Luckily, with the advancements of technology today, administering an at-home SAT exam is more feasible today. In a ​Washington Post ​interview, Jeremy Singer, the president of the College Board, told reporters in April that developments in remote proctoring and online testing made an at-home exam possible. "If this was four years ago, we could not make this commitment," Singer said that day. "The technology was not there."
However, with technology so widely available and used, the question of whether students would feel more inclined to cheat comes to debate. In response, Singer described to ​The New York Times ​the Board's plans for a remote proctoring system that "locks down everything else in the computer. The camera and microphone are on, you can detect any movement in the room. If the parents are in there, next to them, that would be detected." With the proper technology and using tips for online classes and other educational technology, an at-home SAT test can prove to be a viable possibility.
Why should colleges ​not​ use at-home standardized tests?
However, with technology, there are sure to be mishaps every now and then. Earlier in the year when the College Board administered the Advanced Placement exams, students experienced technical glitches right at the end. This left thousands of tests across the country invalid. Stated in the ​New York Times​, the submission issues had affected fewer than one percent of the roughly 2.2 million tests taken and that students would have the opportunity to retake tests next month.
Despite this being a low percentage and students having the opportunity to retake the test, experiencing a mishap of any kind at home can not only heighten frustration for students, but for their families as well. This can add more stress on top of what is being felt from a change in school operations and the global pandemic. Additionally, while this technical difficulty happened on the College Board's end, there is a good chance some students would experience their own technical difficulties at home.
After gathering more information and developing a better understanding of the situation, the College Board​ ultimately stated in a recent update that it would delay the production of an at-home SAT. One of the main reasons for the Board's decision connects back to their own trouble with the ap exam. That is, an at-home SAT would require having access to three hours of uninterrupted, video-quality internet. Reliable internet service, let alone three hours of it, cannot be guaranteed for all. Situations like this can ultimately worsen inequities that are already there for students in higher education.
In a recent statement to the ​Washington Post​, David Coleman, the College Board's chief executive said "We know demand is very high and the registration process for students and families under this kind of pressure is extremely stressful. There are more important things than tests right now.… We therefore are asking our member colleges to be flexible toward students who can't submit scores, who submit them later, or who did not have a chance to test more than once."
Should standardized test scores be used as a factor for college admission?
While standardized test scores should not be undermined, there are plenty of other areas colleges and universities can gather insight on students' achievements and capabilities. Their grades, letters of recommendation from teachers or mentors, extracurricular activities, a list of the classes they took in high school, admissions interviews and personal essays are all important factors that can weigh just as heavily for college and universities.
With that, it is also important to note that the weight of a student's SAT score can differ from each college and university. According to the ​Washington Post​, a record number of colleges and universities have recently dropped the admissions requirement that students applying to enter as freshmen in fall 2021 submit an SAT or ACT test score. Some are even using the impacts of the pandemic as a stepping stop to determine whether to eliminate the testing requirement altogether. In this case, only time will tell.
For more updates on SAT testing, please visit the ​College Board's website.
Kara Kots is a social media specialist for North Central's Office of Marketing and Communications, where she contributes her content, writing and communication skills.