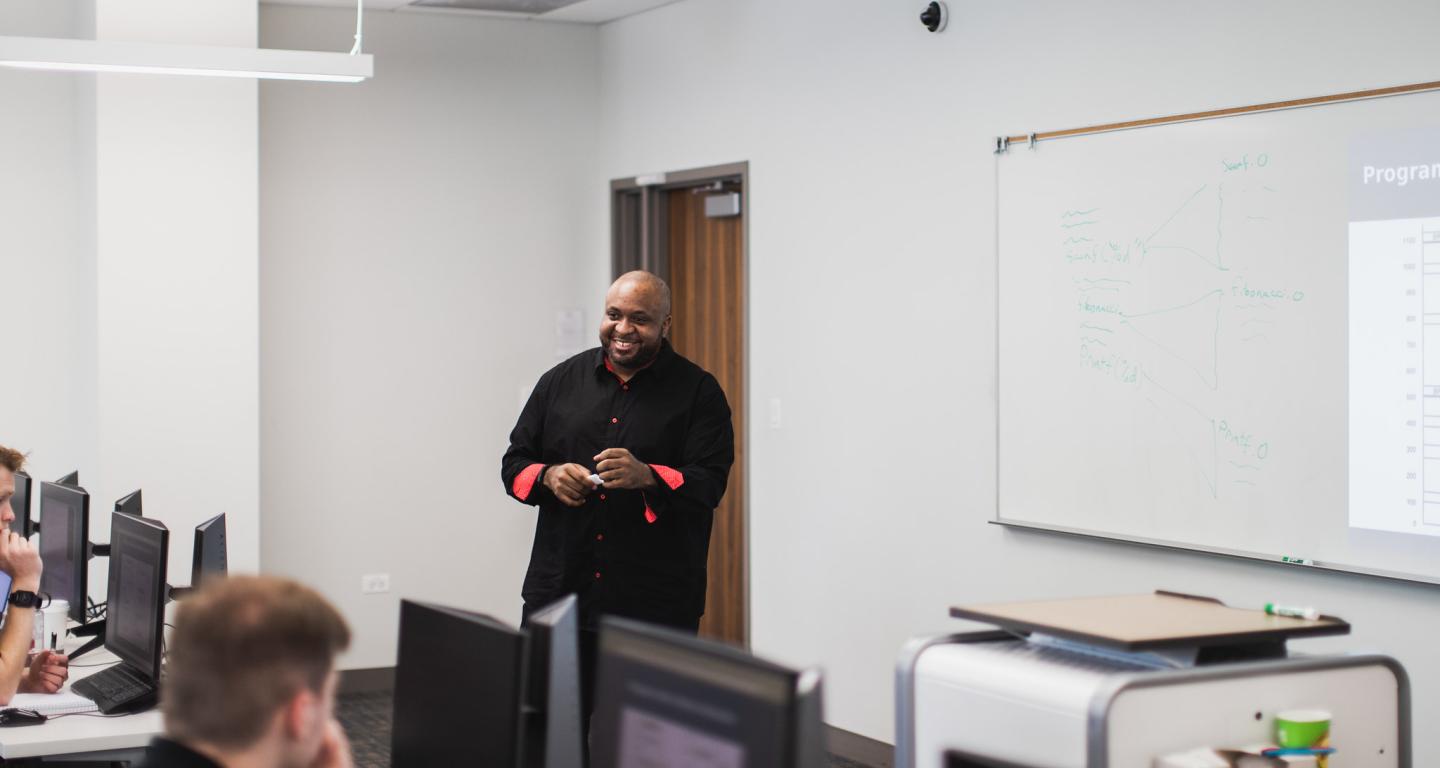 Do College Credits Transfer? Top Things to Consider
Oct 06, 2021
Top Things to Consider When Asking if College Credits Transfer
If you're thinking about transferring, one of your biggest questions is probably this: How many of my college course credits will transfer? 
The answer depends on the school you want to transfer to (also called the receiving institution). It's possible all, some, or none of your credits will transfer – regardless of how great your grades are. 
The best way to find the answers you need is to reach out to the admissions office of the school or schools you're considering, and ask to speak to a transfer counselor. That person can walk you through the process and help you obtain a transfer credit evaluation. (He or she can also help you navigate financial aid, degree requirement, and so on.) Your academic advisor or department chair may also be good resources. You can also visit Transferology, a free site that outlines the course credit transfer at participating schools. 
How do institutions decide whether college credit transfers?
Every school is different, but many higher education institutions consider the following when deciding whether to offer credit for a class that's been taken at another college.
 
Is the original institution an accredited college or university? If so, the odds are higher that you'll get at least some credit for some coursework. "As an accredited institution under the Higher Learning Commission, we accept credit from all other HLC regionally accredited institutions," says Katherine Norris, registrar at North Central College.

What level courses have you taken? Credits are more likely to transfer for lower-level, general education courses than for upper-level, specialized courses. Typically, remedial math and reading classes won't transfer; neither will continuing education (sometimes called adult education) classes. 

Does the receiving college offer a course that's comparable to the course you've already taken? If so, it may be easier to gain transfer course credit. But don't get hung up on course equivalency. "If a transfer student took a course that we don't offer, but it's in a bachelor's degree program that we do offer, then we may award elective credit in that area," explains Norris. 

What grade did you earn? Most schools require a C or better for college credit transfer consideration. 
If you have military or professional experience, be sure to tell your transfer counselor – some schools offer academic credit for prior learning through relevant life experiences in addition to coursework. Colleges may also offer academic credit for strong scores on CLEP, AP, and DSST exams. These might all move you closer to meeting your graduation requirements!
Look for transfer-friendly colleges 
Planning to transfer from community college? Some colleges and universities hold articulation agreements with local community colleges. That's great news for you! Articulation agreements explain how certain courses at certain colleges count toward degrees at certain other institutions. The transfer process is usually fairly straightforward between schools that hold these agreements. (To learn about articulation agreements among Illinois schools, visit itransfer.) 
Some institutions, like North Central College, offer articulation agreements as well as transfer student guides.  North Central's transfer counselors also provide unofficial college transcript evaluation so you can learn how many credits will transfer before you even apply to the college. 
A final word to the wise: If you don't receive transfer credit for a course, follow up with the registrar by submitting that course's syllabus. "The course descriptions found in college catalogs can sometimes be generic and vaguely written, making it difficult to accurately assess the content of a course," Norris explains. "If the student provides a syllabus, our transfer evaluation team will have a lot more detail about the content and learning outcomes of the course."
Determining whether your academic credits will transfer doesn't need to be as complicated as quantum physics -- plenty of people and resources are standing by to help you figure it all out. 
If you're considering transferring and looking for more resources, check out our blog on writing a great college transfer essay.
An award-winning writer, Lauren Ford runs her own communications firm, which serves not-for-profit organizations across the United States. She earned her bachelor's degree from Connecticut College and her master's from the University of Chicago.  
Sources: 
https://www.collegetransfer.net/