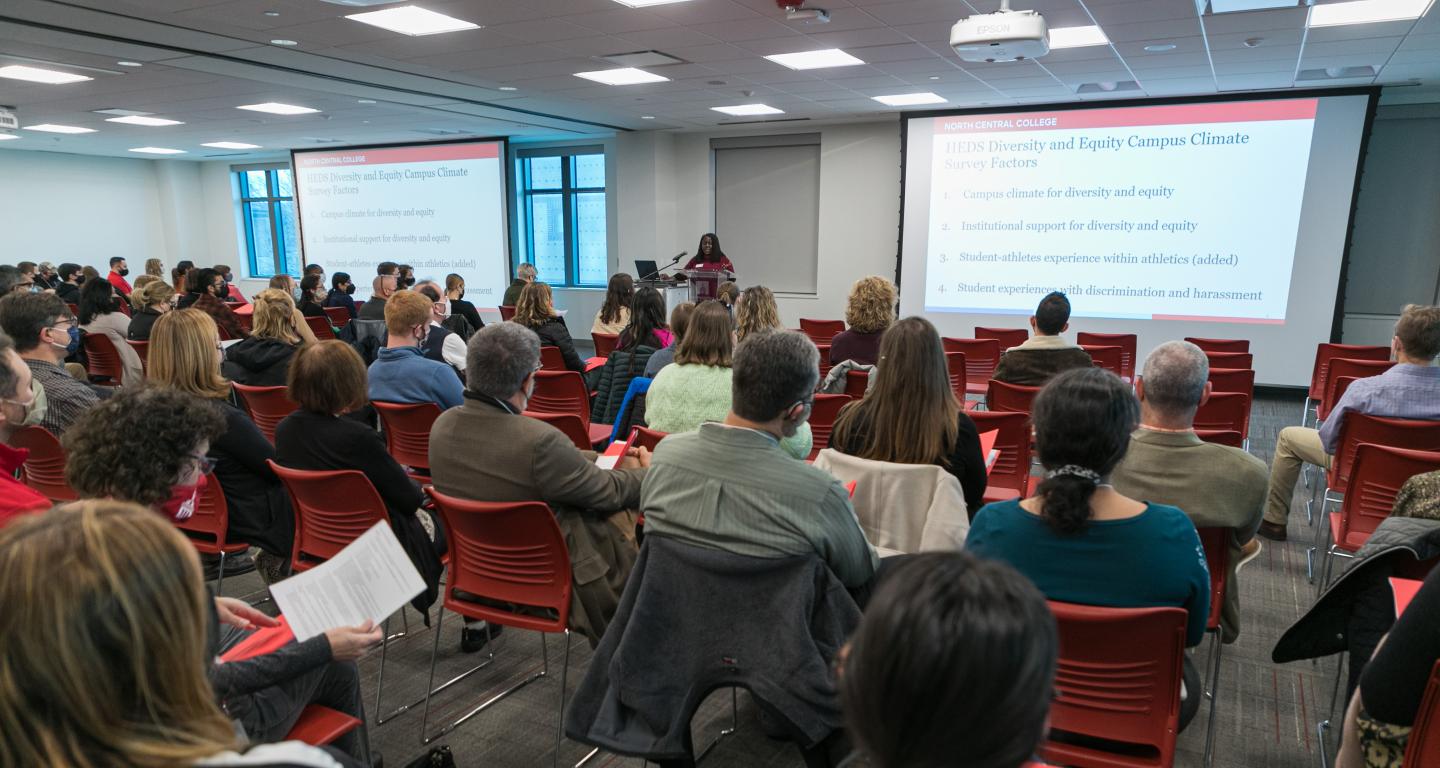 North Central News
Campus climate survey builds toward inclusiveness
Feb 04, 2022
In September 2020, a Campus Climate Survey working group was established to assess the overall campus climate as part of a commitment to create a more inclusive North Central College. The survey was conducted during 2020-2021 with the oversight of Suzanne Chod, professor of political science; Nicole Rivera, associate professor of psychology; Jennifer Shah, assistant professor of education; two graduate assistants, Milia Harris'20/M'22 and Khadeil Ergas M '22; and more than 20 undergraduates who assisted with focus group facilitation. The research teams collected both qualitative and focus group data drawn from students, staff and faculty.
"Including students in this process as co-investigators was critical for transparency and confidence in our findings," said Rivera. "Students bring a unique lens to this work because of their lived experiences and perspectives."
Harris and Ergas worked to code and interpret the data, mentored undergraduates working on the project, and helped present findings at campus forums. Research will continue in 2022 to refine preliminary results.
"We learned from the results that students, faculty and staff are wanting to seek change and as a community, we have proof now what is truly needed as a campus," said Ergas. "So far we have the information from students, faculty and staff, divided by roles and ethnicity …  we just need to listen and address major issues and over time the change will come. ... it starts with us all working together to promote change, community and diversity."
Added Rebecca Gordon, assistant vice president for equity, diversity and inclusion and chief diversity officer: "The next steps are to codify strategies and long-term action plans to bring about cultural change."