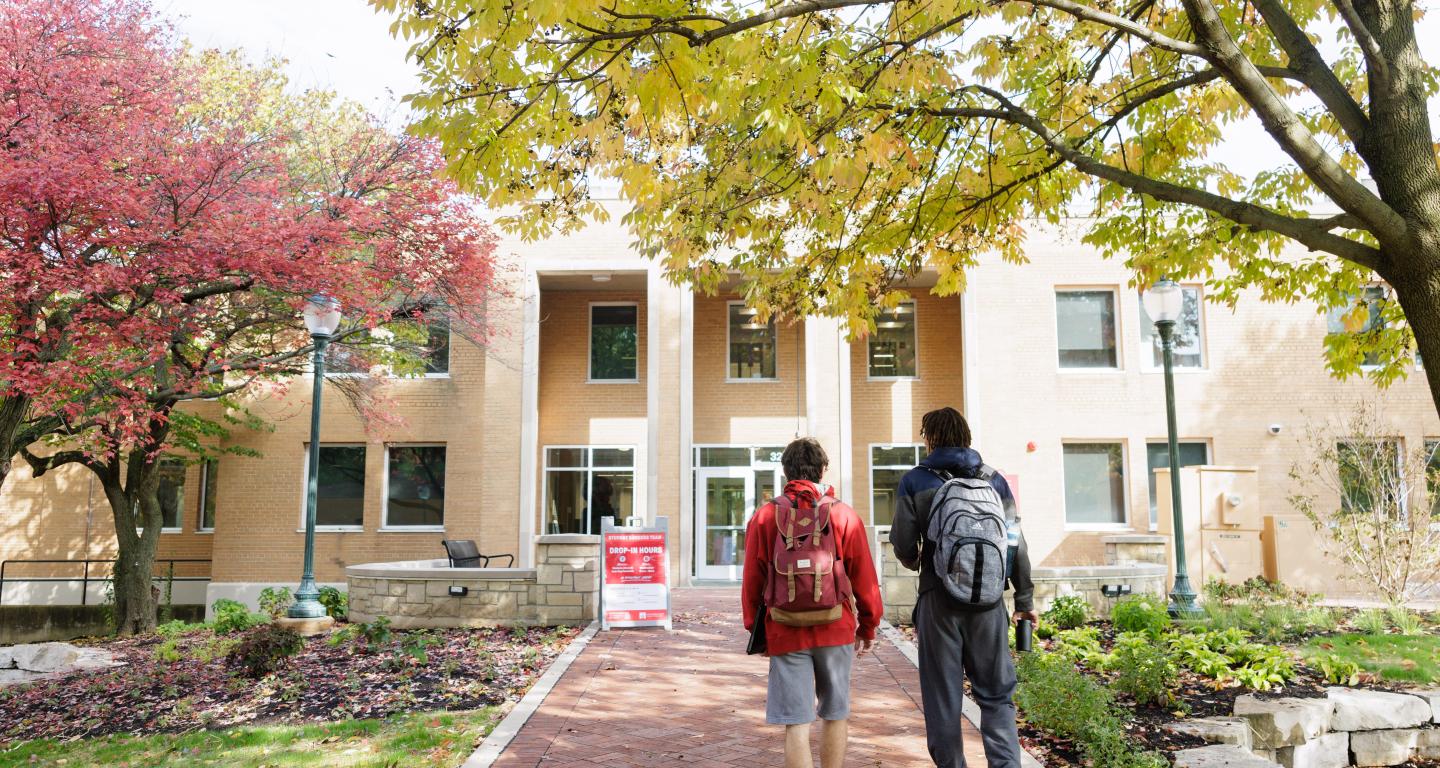 Media Releases
North Central College partners with TheDream.US to support DREAMers' pursuit of higher education
Nov 30, 2022
North Central College and TheDream.US, the nation's largest college access and success program for undocumented youth, have partnered to provide scholarships for undocumented students from Illinois to help make higher education more affordable and accessible. Undocumented youth, commonly referred to as DREAMers, often face substantial obstacles on their path toward a college degree, such as lack of access to federal or state financial aid, and higher, out-of-state tuition rates based on their immigration status. TheDream.US scholarships aim to address these financial barriers.
The partnership follows the opening of a new scholarship round for the 2023-24 academic year, which started on November 1, 2022, and will run through February 28, 2023. The scholarship round includes eligibility for undocumented students from Illinois to apply for TheDream.US National Scholarship to attend North Central College. The National Scholarship is for undocumented students who are first-time college students or community college graduates seeking their bachelor's degree. The award covers tuition and fees up to $8,250 and is renewable each year.
"I am proud and delighted that North Central College has partnered with TheDream.US to support academic opportunities for undocumented students," said North Central College Interim President Donna M. Carroll. "This is a moral leadership moment for the College in the context of its Methodist mission."
North Central College welcomes all undocumented students who meet the eligibility criteria to apply for the scholarship. Applications are open to DREAMers with or without deferred action for childhood arrivals (DACA) or temporary protected status (TPS) who came to the U.S. before the age of 16 and before November 1, 2017.
TheDream.US has over 80 Partner Colleges across the country that are committed to serving undocumented students and prepared to offer students the necessary support services to help them successfully navigate college life, both on- and off-campus. Students must be admitted to one of the Partner Colleges to receive a scholarship.
In addition to TheDream.US National Scholarship, North Central College offers a wide range of support programs for undocumented students, including:
Various on-campus initiatives through the College's Office of Multicultural Affairs to better support undocumented students based on student-led recommendations.

North Central is a nationally recognized leader in first-generation programming and student success through its

Cardinal First

program, which provides first-generation students with access to a network of peers, faculty and staff who offer mentoring and support.

Cardinal First was selected by Excelencía in Education as the "2021 Example of Excelencía" in serving Latino students. Excelencía in Education is the nation's premier authority on efforts to accelerate Latino student success in higher education.
For a complete listing of eligibility requirements and application information, visit northcentralcollege.edu/dreamer.